This Week In Nairobi: The Party Don't Stop!
Highlight Of The Week: Blankets & Wine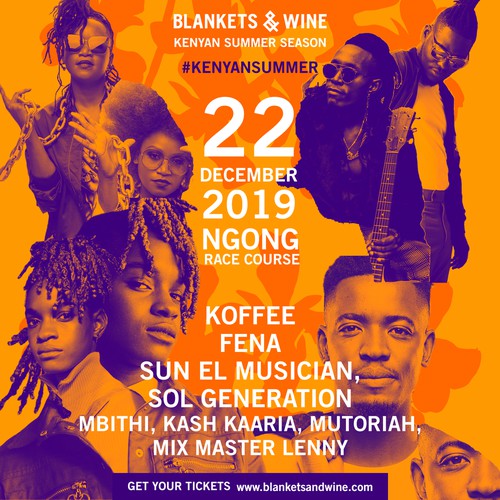 The Kenyan Summer is here and Blankets & Wine is here to make sure you end the year at an all-time high! This Sunday, all roads lead to the Ngong Racecourse as your favorite Kenyan festival is back with the line-up of your dreams. Featuring performances by Fena, Sol Generation, Mbithi, Kash Kaaria, Mutoriah, Mix Master Lenny and headlining South African DJ, Sun El Musician and Jamaican reggae artist, Koffee. Come through and turn up at the official Kenyan Summer party!
Get your tickets here
The Freshman List Showcase Night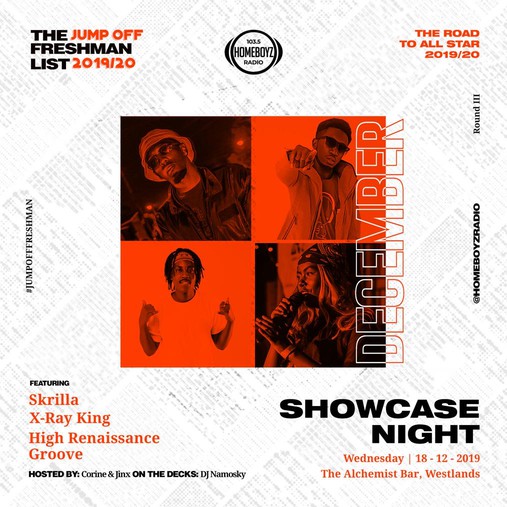 We've gotten into full on Drinkcember mode and we have just the event to keep the momentum going! As you know, MOOKH and Homeboyz Radio have been hosting a monthly showcase for some dope, up and coming hip hop artists as we work towards the Freshman List All Star Show, sometime next year. This month's Freshman's List is out and December's showcase will be going down on the 18th of December alongside the open mic night at the Alchemist Bar. All four acts will be putting on an incredible show at this month's showcase night, and we can't wait to see you there! Read more...
RSVP for the Freshman's List Showcase Night here.
EA Wave Presents High Tide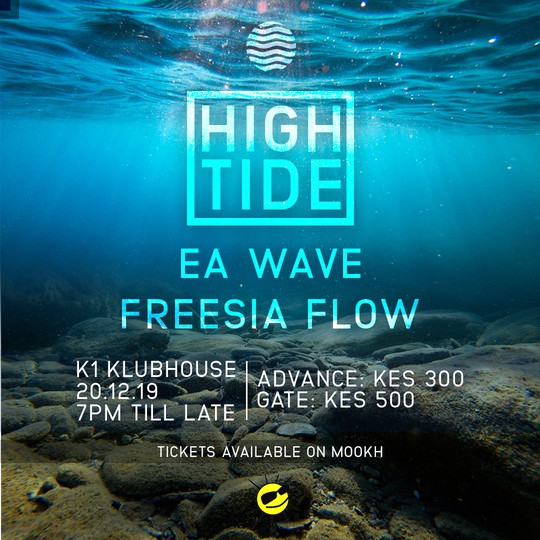 EA Wave (East African Wave), a collective of 5 DJ/Producers from Nairobi, bring you High Tide. Come through and experience their signature sound as they bring you fresh East African music that bridges the gap between the old and the new. They will be joined on stage by Freesia Flow who'll bringing you an eclectic blend of RnB, Hip-Hop and contemporary electronic music with his energy sets.
Get your tickets here.
Nairobi International Comedy Festival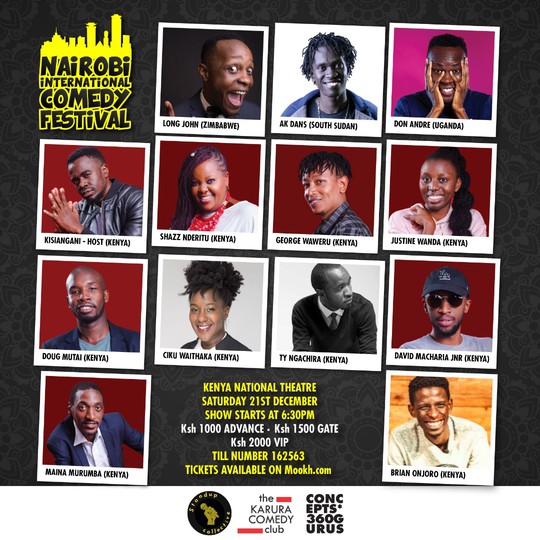 The stand up comedy scene in Nairobi has been on fire lately and they are about to end the year with a bang at the The Nairobi International Comedy Festival. Featuring performances by Long John the winner of recently concluded Steve Harvey's stand-up spotlight and numerous other comedy heavyweights, this comedy festival is guaranteed to have you doubled over in stitches and your ribs cracking!
Get your tickets here.
---