This Week In Nairobi Is Looking Like A Lituation!
Highlight Of The Week: Kenya Nights pres. DJEFF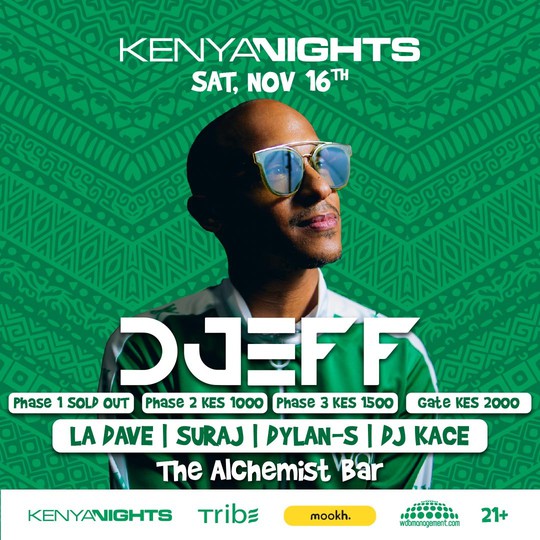 Kenya Nights is celebrating 10 years this year and they are taking you on a journey! Each month, they are bringing you some of the top artists across various genres as they go towards a decade of Kenya Nights that will be going down December 11th. This Saturday, they are bringing you one of the best AfroHouse DJs to ever perform in Kenya, the Portuguese/Angolan DJEFF. If you made it to Kenya Nights' Major Lazer Sound System gig last year then you know that DJEFF is coming with big energy and he's about to shut it down! Get your tickets here and let's kick start those December vibes!
By Nomy Restaurant: Week One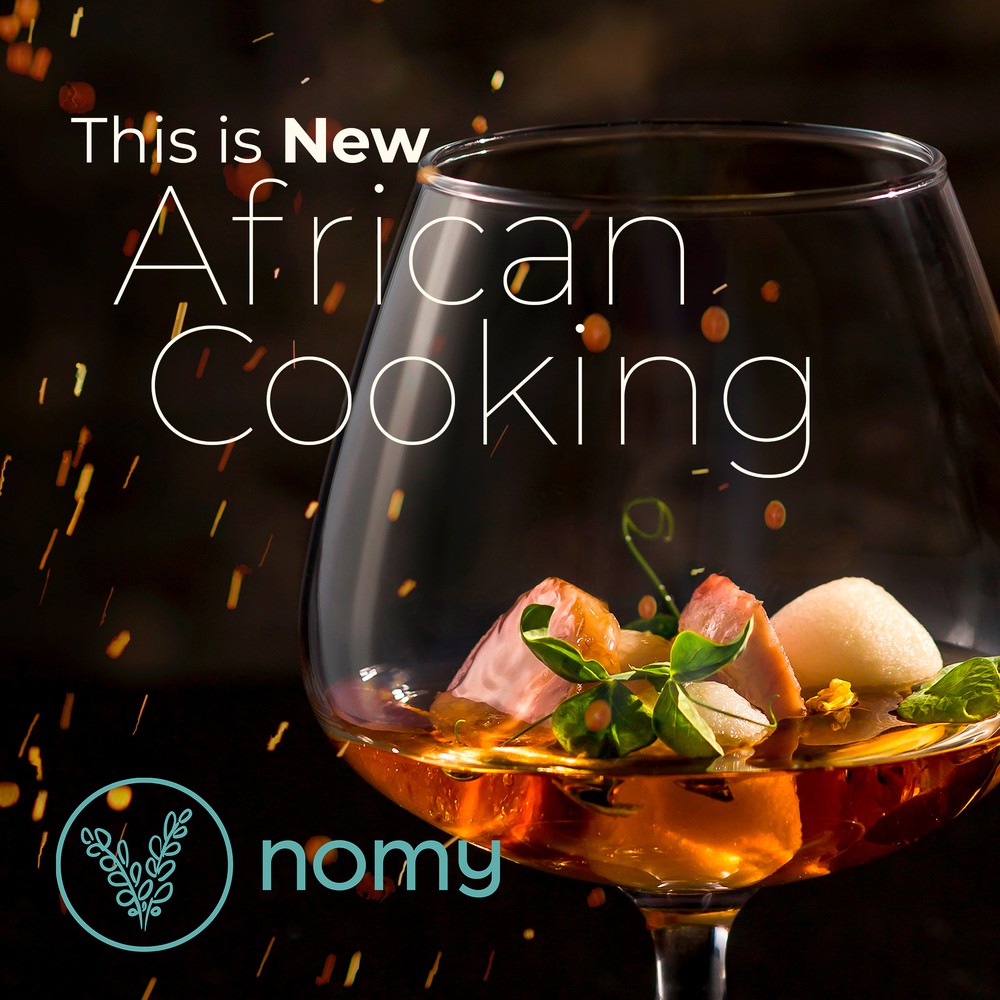 By Nomy is a pop-up restaurant that seeks to display the modern African kitchen's richness while moving around Kenya. Drawing inspiration from the local cuisine, the menu changes from place to place with the aim of paying homage to the origins of traditional flavors and regional history. Under the tutelage of master chefs from Denmark and Europe, local chefs embark on a journey of exploring, redefining and reinterpreting local flavors and recipes personal to them resulting in the creation of a restaurant menu that is inspired by their own histories and stories. Read more
Grab your tickets here.
Soul 4 Soul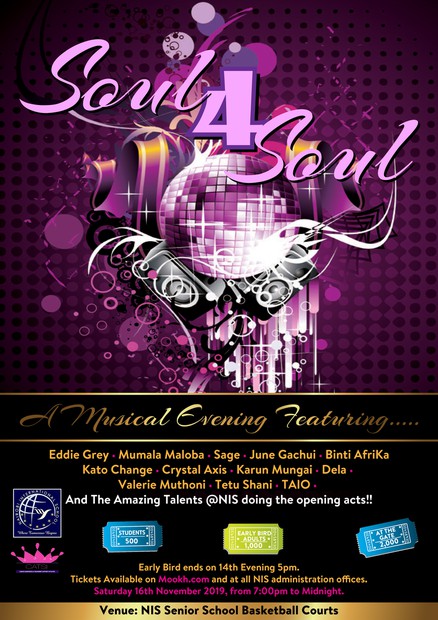 In the spirit of having a good time for a good cause, this Saturday, Soul 4 Soul is happening at the NIS Senior Campus - Outdoor Grounds. It's set out to be a must-attend musical evening featuring some of the biggest musical acts in Nairobi including Xenia, Karun and Taio amongst others. All proceeds from Soul 4 Soul will go towards furthering the efforts of the CANCER AWARENESS AND TREATMENT SUPPORT INITIATIVE (CATSI). So, spread a little love this week and get your tickets here!
Dangerous Love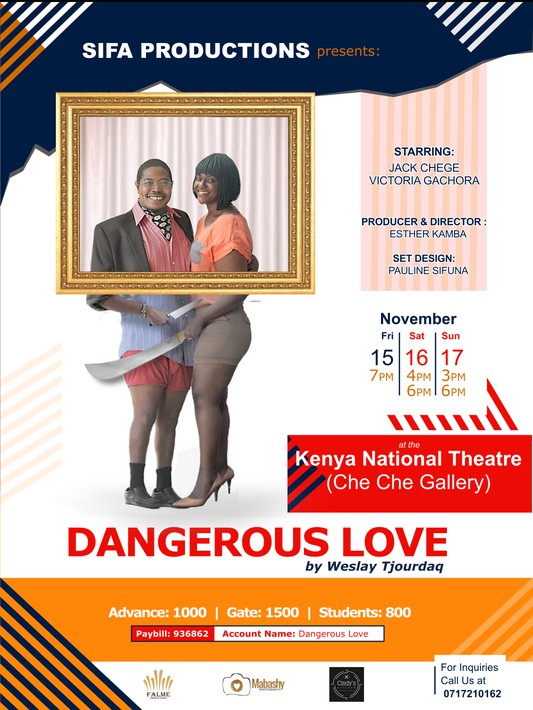 In this hilarious play, we follow Roy and Renee's love story. In their desperation to fall in love and to be loved, they throw caution to the wind and move in together. But, things quickly become ugly when they start really getting to know each other. With shows on Friday, Saturday and Sunday this play is bound to have you in stitches as we find out whether Renee and Roy will manage to stay in love or whether they'll end up choking each other! Get your tickets here.
---