This Week In Nairobi: Here Are Our Top Picks For Everything Going Down In The City
Highlight Of The Week: Twakutukuza 2019 Concert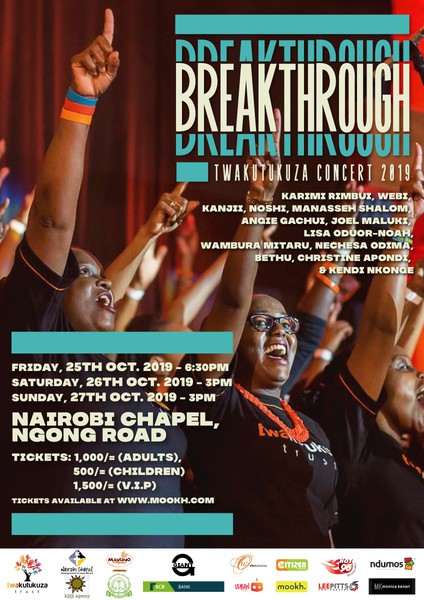 Sometimes life comes around and pulls the rug right from under your feet, leaving you struggling to get back up. At times like these, the one thing that pulls you through, are your beliefs and your convictions; the things you hold to be true. That was exactly the case for Dori Mayoli. On the 2nd of September, 2005, she was diagnosed with breast cancer. While this was devastating news to receive, it was her faith and belief in God that got her through the trying journey. Her battle with cancer came with a silver lining; she founded "Twa".
Twa is an annual concert that was founded to raise funds for the Twakutukuza Trust. Featuring performances by notable musicians in Kenya including Karimi Rimbui, Webi, Kanjii, Noshi, Manasseh Shalom and Angie Gachui amongst others, the Twa Concert sees hundreds of believers come together in praise and worship. All pledges and proceeds go towards the Twakutukuza Trust that supports cancer patients. As they gear up for the 2019 edition, we hope you're getting ready to join them for an evening of love and light.
Grab your tickets here.
The Cradle Arts Festival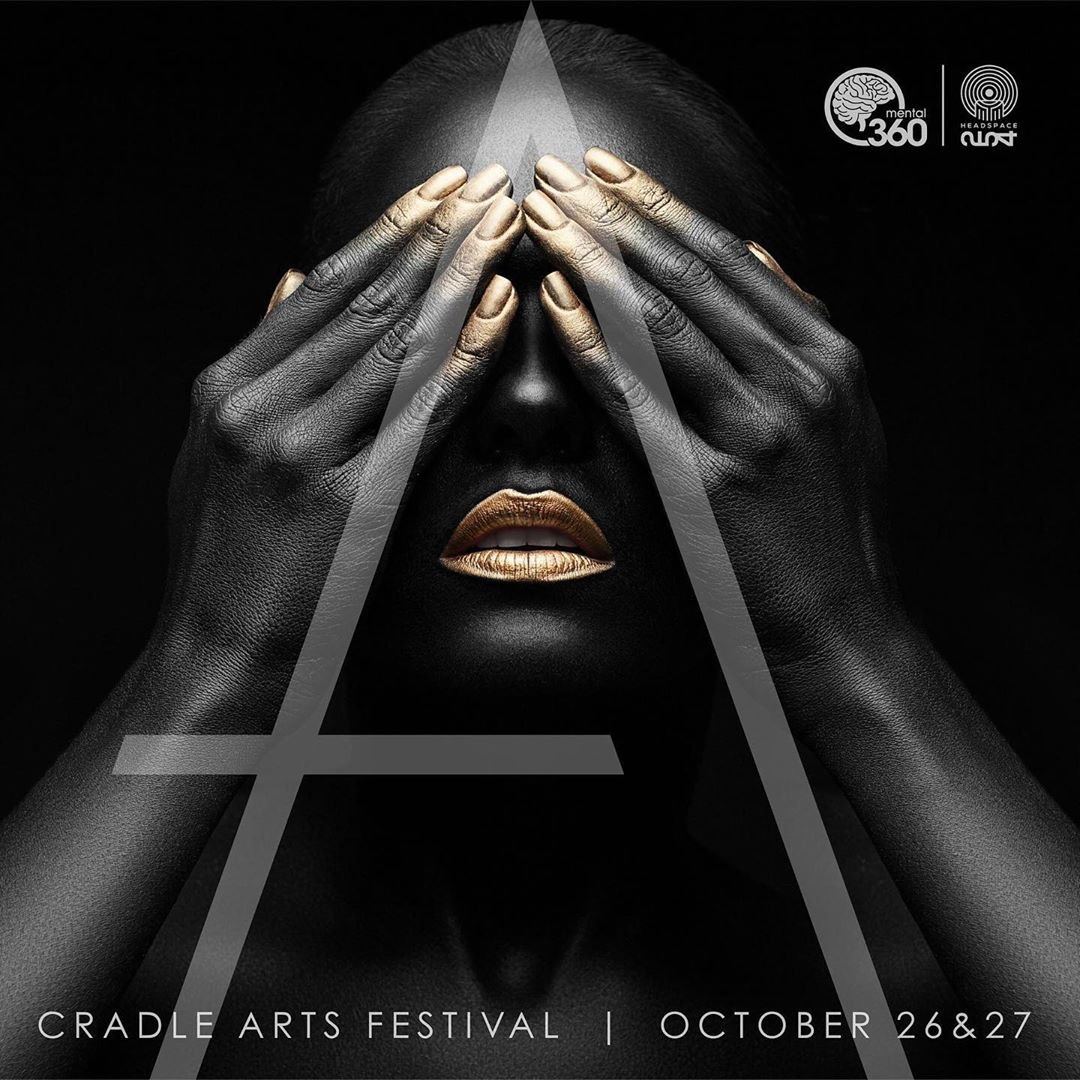 Kenya is in a crisis when it comes to mental health. According to Mental360, Kenya has 79 working psychiatrists. That means that every psychiatrist is expected to serve 500,000 people. Awareness is extremely low with only 10% of the population seeking assistance. Additionally, with suicide being the second leading cause of deaths amongst the youth (there has been a 58% increase in suicides in the last decade), it is baffling that 70-80% of people struggling with mental health issues get ineffective treatment or no treatment at all. While a significant percentage of the Kenyan youth continue to struggle with issues of mental health, a large number of them don't have access to the help they need.
With the Cradle Arts Festival, Headspace254 is trying to "create an environment, both online and in real life, where people struggling with mental health issues can talk about it very easily without shame, without guilt and without fear. Also, for the people who are listening to be able to respond, to know what to say, to deal with the conversation. And to get to a point where the whole of Kenya can talk about depression, anxiety, addiction… without the stigma." Read more...
Get your to the Cradle Arts Festival tickets here.
The Haunted Circus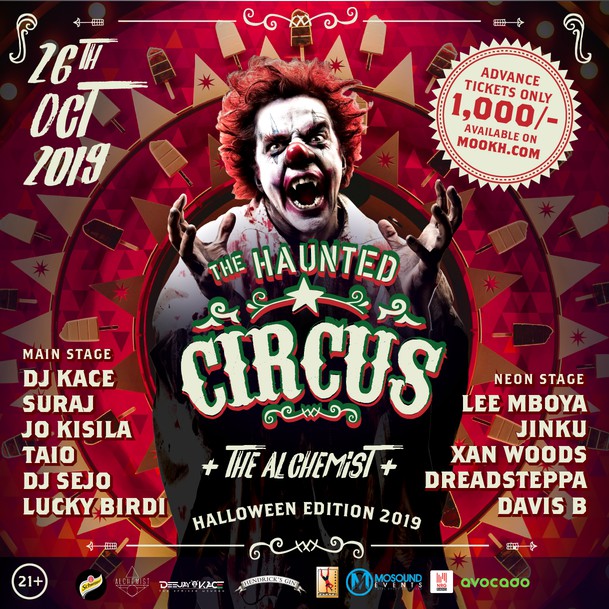 Circus brought something extremely unique to Nairobi's nightlife. It's one thing to be at the turn up, but, it's a whole different thing to be turning up at what is essentially... a circus. I imagine it feels how Alice felt when she stumbled down the rabbit hole and found herself in wonderland. Watching acrobats performing in the middle of a dance floor filled with writhing bodies covered in glow in the dark paint adds a certain element of surrealism to your experience and if we're being honest, it's quite a rush. If you've been to any edition of Circus before then you know it's quite the experience and an addictive one at that. Once you've attended one, there's no going back and we welcome you to the dark side with open arms.
Halloween is coming up and Circus is back with its halloween edition, The Haunted Circus. For all you halloween lovers and lovers of all things spooky, this one is for you! Combining elements of circus and, well, horror The Haunted Circus is set out to be an experience like no other.
If you're up for a good scare and a really good time, then grab your tickets here.
Kifaru Premiere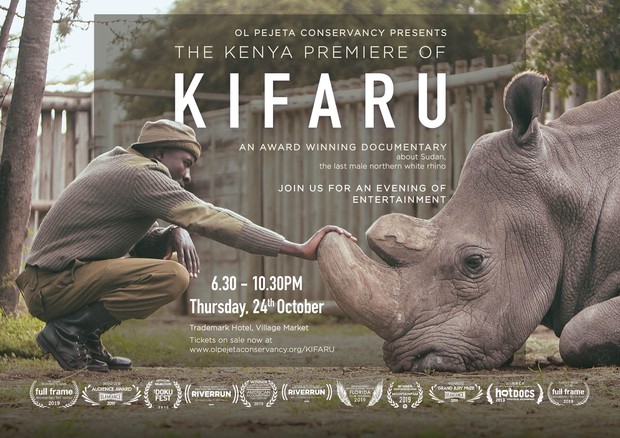 Last year, we lost Sudan. The world's last male white northern Rhino died at the age of 45, threatening the extinction of the entire species. Detailing events that take place over 4 years, KIFARU, the award-winning documentary, trails the lives of two young Kenyan recruits that join the Ol Pejeta Conservancy's rhino caretaker unit. These rangers are tasked with the responsibility of taking care of the world's last male northern white rhino, Sudan. Throughout the feature length documentary, we are able to closely and deeply experience the deep emotional bond that is forged between Sudan and his caretakers as they go through the highs and lows of conservation. While witnessing the extinction of a species unfold before their eyes, Sudan's caretakers put in their heart and soul into keeping Sudan alive. Read more...
Grab your tickets to the Kifaru premiere here.
---