This Week In Nairobi: Goodbye November, Hello Kenyan Summer!
Highlight Of The Week - The Sounds Of Sasaab: The Launch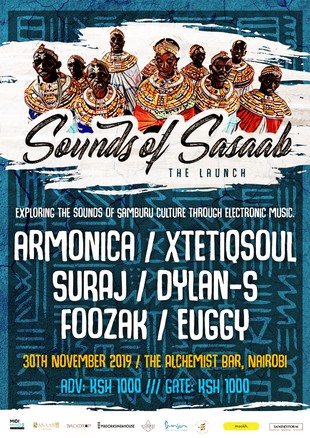 Music has the ability to bring people from all walks of life and all corners of the world together. In the spirit of bringing people together through music, Midi Minds Kenya partnered with The Safari Collection, Backdrop Agency and Madorasindahouse as they journeyed to the Samburu National Conservancy with the aim of representing the musical identity of the Samburu warriors, women and children in the way of a vocal based sample pack, a 2 part documentary format video and a various artists compilation. On the 30th of November, we get to see all the hard work that went into creating this magical project come to life as we gear up for The Sounds of Sasaab launch event happening at the Alchemist Bar. The event will feature six artists on the VA; 4 Kenyan artists (SURAJ, Dylan-S, Foozak and Euggy) and 2 international acts (Armonica and Xtetiqsoul). Read more...
Get your tickets here.
Life In The Single Lane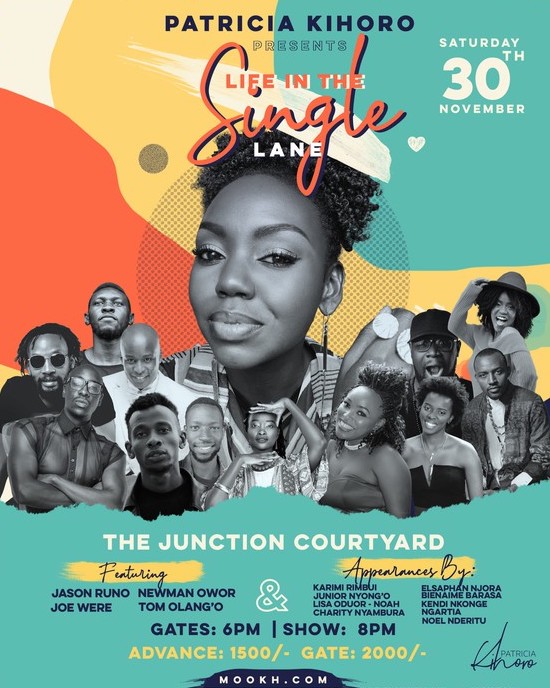 It's been three years and Patricia Kihoro is back with Life In The Single Lane, a comedic live, musical stage performance written, directed and performed by her. The show is a one woman drama-comedy show told in prose, skits and song that follows the life of a Nairobi girl as she navigates the Nairobi dating scene. She is joined on stage by her usual co-stars Jason Runo and Newman Owor but that's not all, this year she is joined by some of Nairobi's finest musicians including Sauti Sol's Bien, Noel Nderitu and Lisa Oduor-Noah. The show will also feature appearances by some pretty dope actors including Too Early For Birds' Elsaphan Njora and Ngartia.
Get your tickets here.
Lahani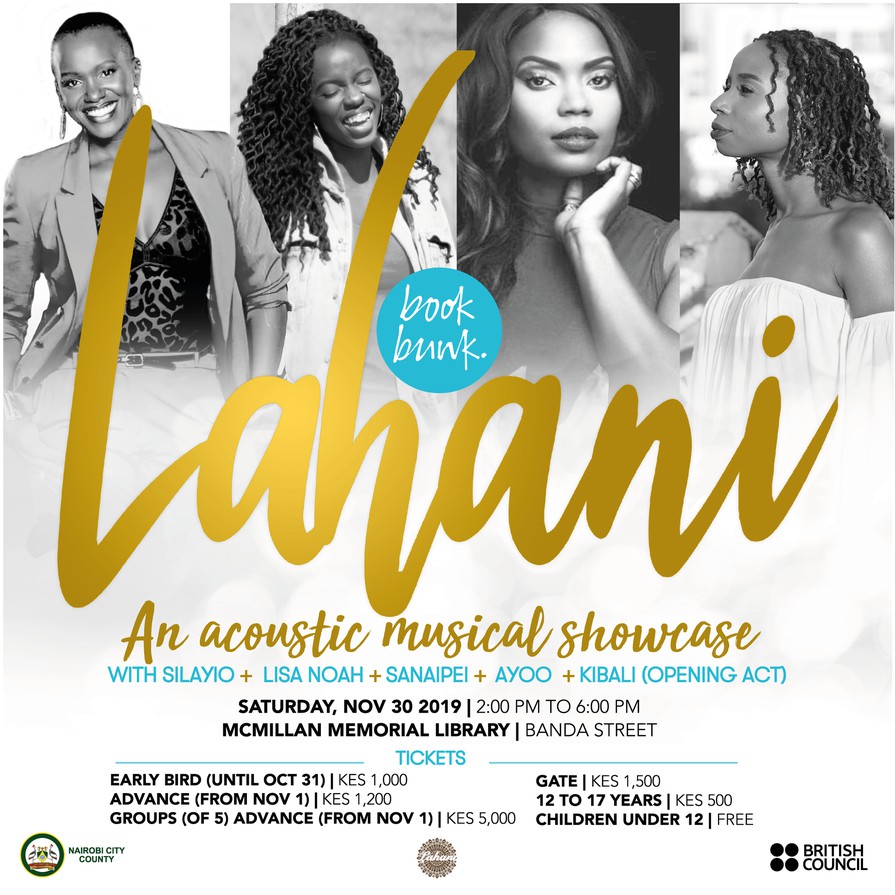 Lahani is back with it's 14th edition which is set to take place at the MacMillan Library courtesy of the Book Bunk. The event is aimed at highlighting emerging artistes and giving them a platform to engage with their audience and fans. This edition of Lahani will include performances by Ayoo, Kibali, Lisa Noah-Oduor, Meryl Paige, Ngwatilo Mawiyoo: Reading from her new book Dagoretti Corner and Silayio. Come enjoy a wondrous night of song and storytelling.
Get your tickets here.
New Tangents In Nairobi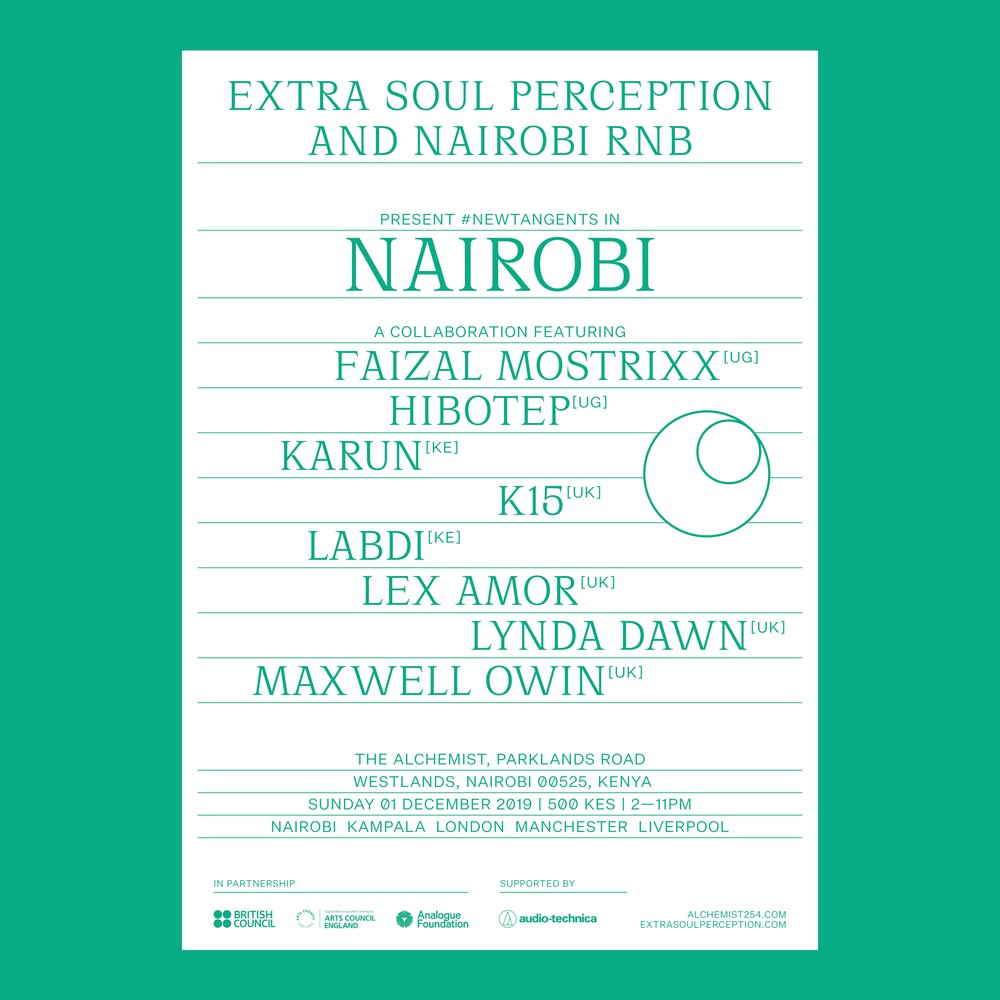 Extra Soul Perception and Nairobi RNB bring you #NewTangents in Nairobi set to take place at the Alchemist Bar, this Sunday. Extra Soul Perception is a collaborative project exploring new tangents in soul music with eight innovative artists from the UK, Kenya and Uganda. Led by an open-minded approach to harmonizing different sounds, techniques and traditions, Extra Soul Perception celebrates commonality across borders in the hope of changing perceptions of a long-established genre. The collaboration features artists from Nairobi, Kampala, London, Manchester and Liverpool including Faizal Mostrixx (UG), Hibotep (UG), Karun (KE), K15 (UK), Labdi (KE), Lex Amor (UK), Lynda Dawn (UK) and Maxwell Owin (UK).
Get your tickets here.
---