"From international brand showcases and production, to educational music workshops and raising cultural awareness through music, Midi Minds Kenya is an outfit of forward-thinking minds pushing the boundaries of music from Kenya to the world." -Midi Minds Kenya
When talking about culture, we are often referring to the social behavior of a particular people or society. A people's culture is their way of life; their customs and traditions. In African cultures, music plays a significant role in our customs and traditions. From rites of passage to everyday tasks, music is always a part of everything we do. At weddings or during the birth of a child, we celebrate in song. When we mourn the loss of a loved one, we do so in song. Music is an essential aspect of our day-to-day lives. Thus, it's nearly impossible to speak of a people's culture without exploring the music that that community produces.
But, here's the thing with music, even when a particular sound is specific to a certain culture or region, it has the transcendent ability to traverse space and time and influence the sound of others regardless of language. Music has the ability to bring people from all walks of life and all corners of the world together. In the spirit of bringing people together through music, Midi Minds Kenya partnered with The Safari Collection, Backdrop Agency and Madorasindahouse as they journeyed to the Samburu National Conservancy with the aim of representing the musical identity of the Samburu warriors, women and children in the way of a vocal based sample pack, a 2 part documentary format video and a various artists compilation.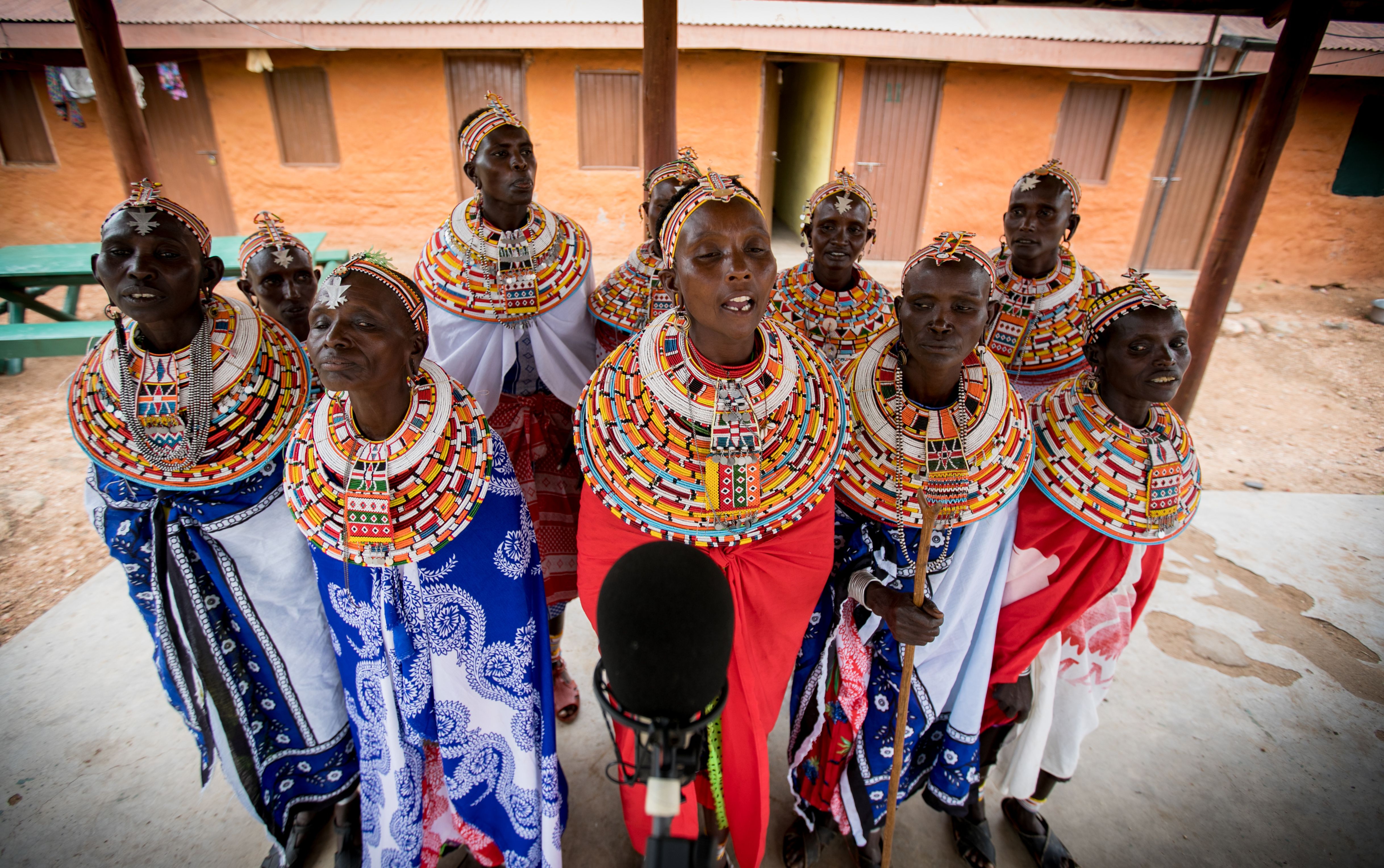 The audio samples collected during their time in Samburu were sent to select music producers from Kenya and around the world with which they made a full fledged musical production which was then compiled onto a Various Artists album that will be available digitally worldwide on all major platforms and physically in Kenya. Over the last year, some of the world's best house and afro-house music producers have been working on the audio samples to make them their own and the big release is almost here! The 19 track album features music from world renowned producers including Da Capo, Caiiro, Shimza, Laoulu, Armonica, Xtetiqsoul, Max Doblhoff, Stefan Obermaier, K.E.E.N.E, Umami, Klement Bonnelli, SURAJ, Foozak, Dylan-S, Euggy, St Evo, Lawrence Dix, Sifa and Vitu Shenzi.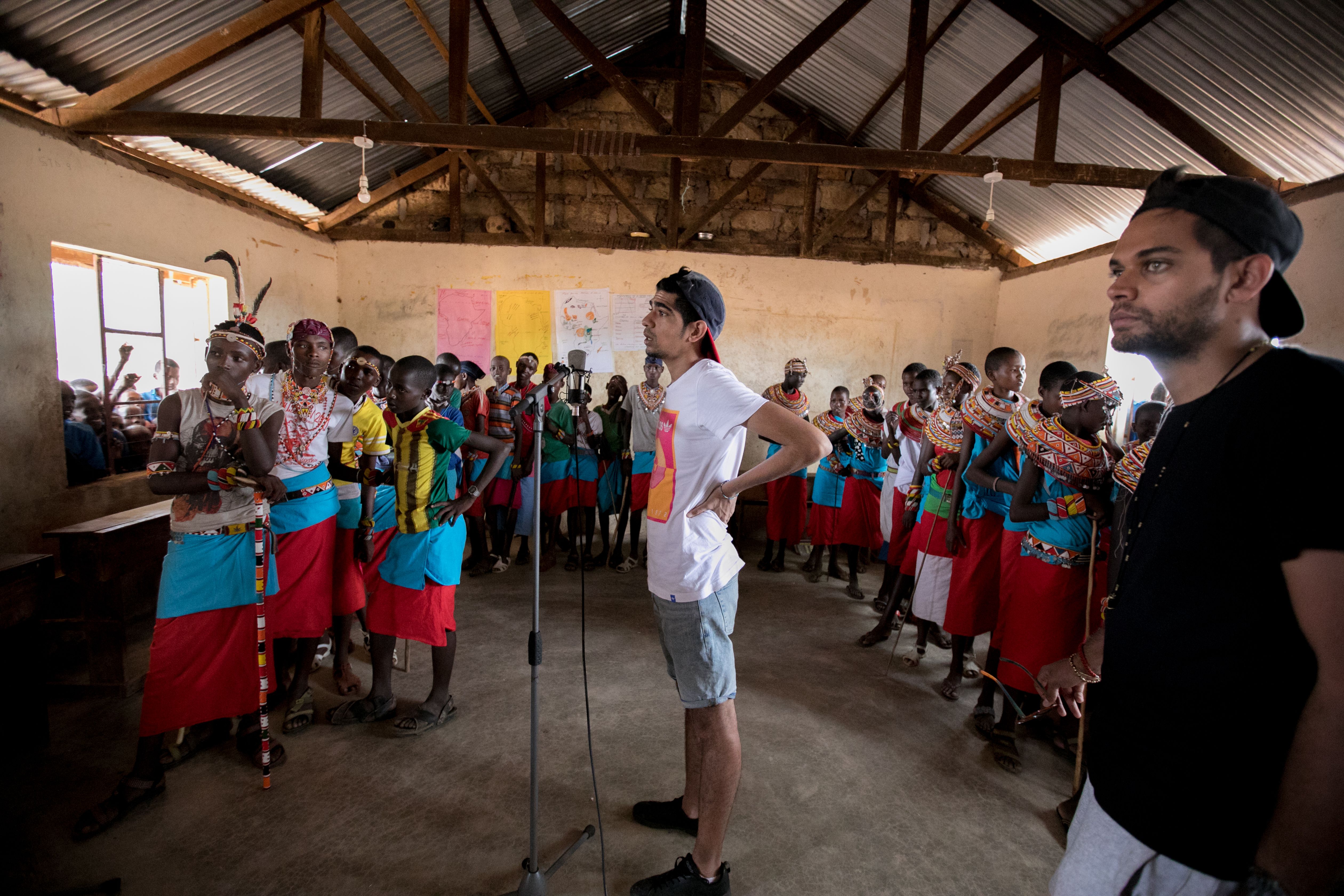 The lack of educational infrastructure within the Samburu community has seen classes being held underneath trees while the lack of teachers and staff is alarming, thus, preventing the community from setting up an educational system that is sustainable. Through the Sounds of Sasaab project, Midi Minds Kenya, seeks to raise awareness, financial ability and cultural highlight towards the tribe and community. Therefore, the proceeds made from the VA compilation launch event and the royalties from the sample pack and VA compilation will be channeled towards building a class-room in the primary school and provide continuous contributions to the teachers fund.
On the 30th of November, we get to see all the hard work that went into creating this magical project come to life as we gear up for The Sounds of Sasaab launch event happening at the Alchemist Bar. The event will feature six artists on the VA; 4 Kenyan artists (SURAJ, Dylan-S, Foozak and Euggy) and 2 international acts (Armonica and Xtetiqsoul). With an array of musicians on the compilation, this is set out to be a night that has a little something for everyone! There will also be an invite-only screening of the documentary before the event. If you wish to see this as well, sign up here. The classroom in Samburu is underway and the proceeds from this event will see to it that the classroom is complete. A good time for good cause is always a good idea. Grab your tickets here and let's make it happen!
---