This Week In Nairobi: December, Is That You?!
Highlight Of The Week: Reminisce Soul Factor 5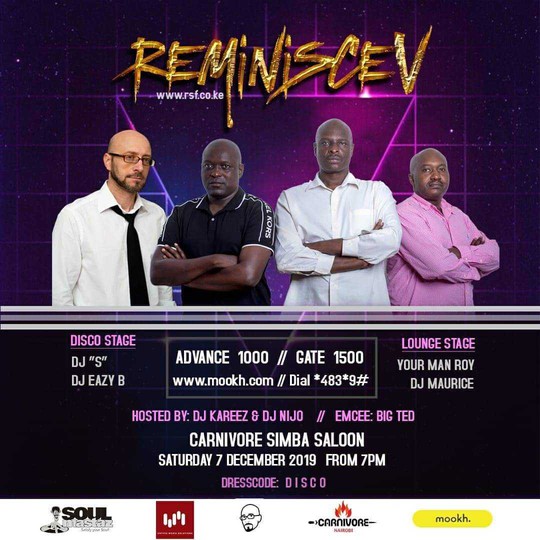 Nairobi's biggest Ol' Skool event is back! Reminisce Soul Factor 5 is bringing you all the nostalgia with an evening filled with the best throwback mixes in the city. This time round, in addition to some of Nairobi's best Ol' Skool DJs, the lineup also features one of the best soul DJs in Europe, DJ "S". Come through for a disco themed night this Saturday and dance the night away to the best of 70s and 80s music.
Get your tickets here.
Gondwana 2nd Anniversary w/ Jackie Queens & Buruntuma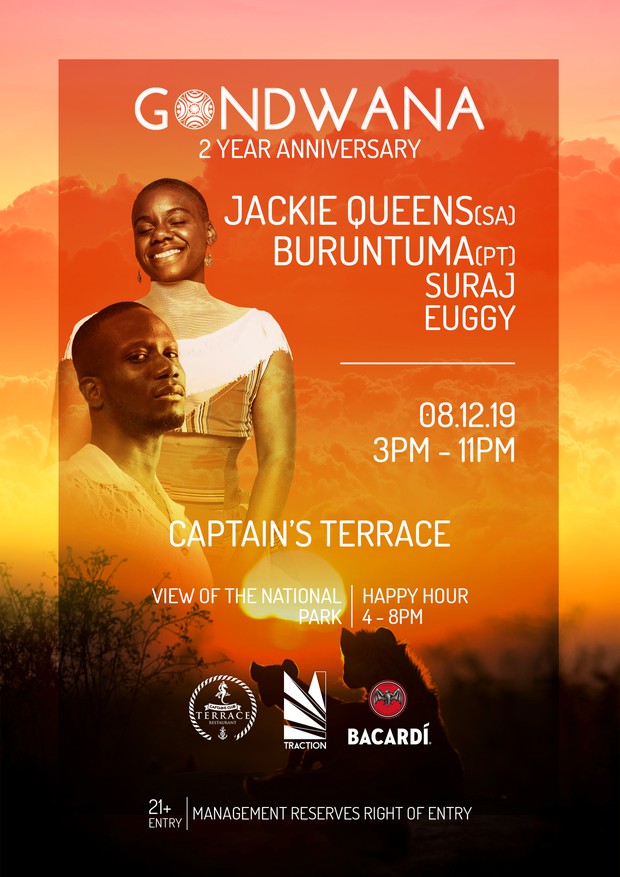 For the past two years, Gondwana has been bringing you the best of EDM in Nairobi in the most beautiful location, a terrace that overlooks the Nairobi National Park. For lovers of electronic dance music, all roads this Sunday lead to the Captain's Terrace for Gondwana's second anniversary. This edition features Zimbabwean born, South African based songwriter and vocalist Jackie Queens and Guinea Bissau native based in Lisbon, Afro-House producer Buruntuma. The two talents will be joined on stage by Gondwana residents, Suraj and Euggy. Sunday plans don't get any better than this.
Get your tickets here.
TEDx Parklands Women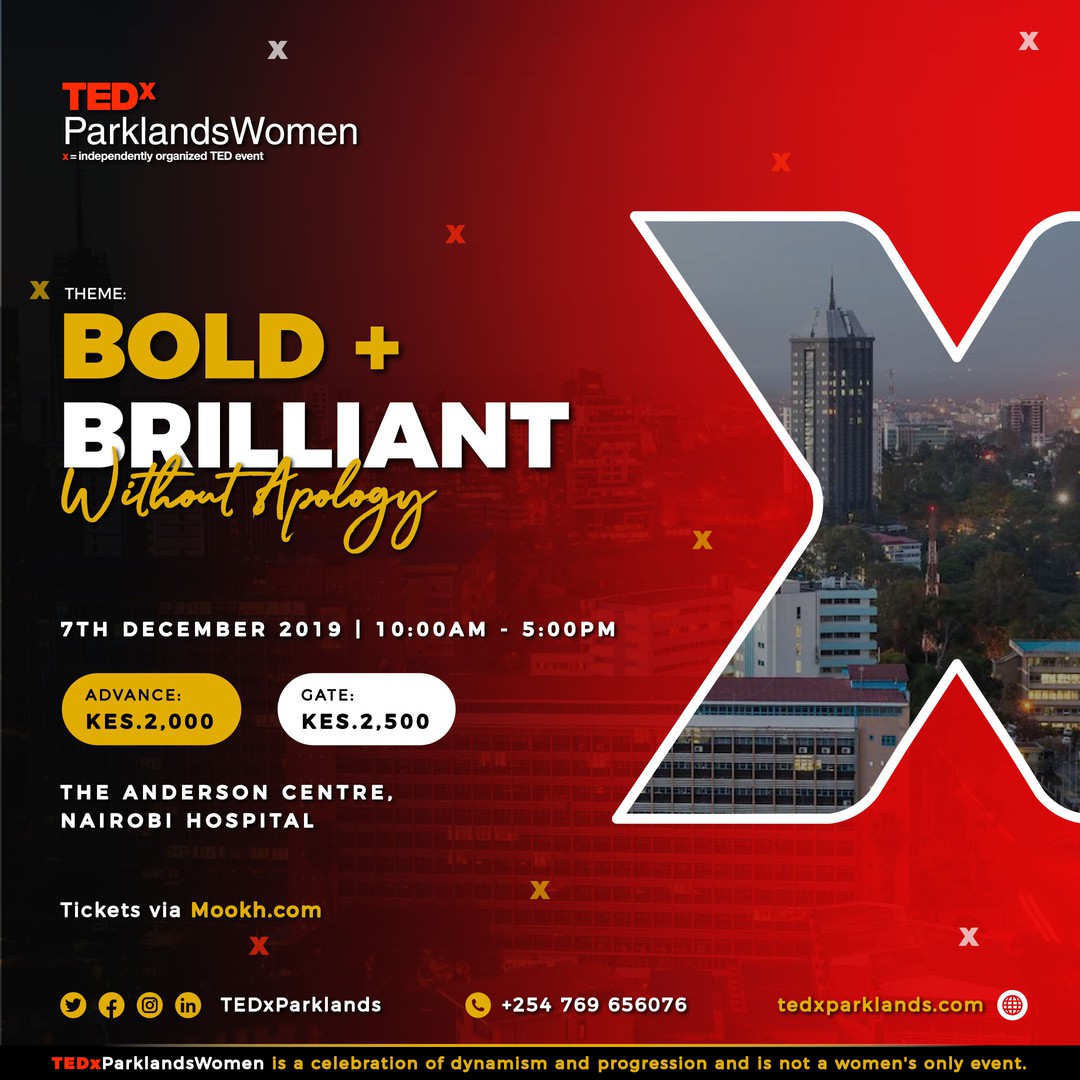 TEDxParklands is back this year with TEDxParklandsWomen. This is an event that seeks to appreciate ideas from different fields of study, expressed by brilliant Kenyans. TEDxParklandsWomen is organized around the official TEDWomen conference which brings together a global community of people interested in exploring how change begins: with innovative thinkers who catalyze ideas toward action. The event's theme is Bold & Brilliant… Without Apology - a celebration of moving forward, boldly and brilliantly while sharing ideas that will shape our future. Read more...
Get your tickets here.
Passport Experience Saturdays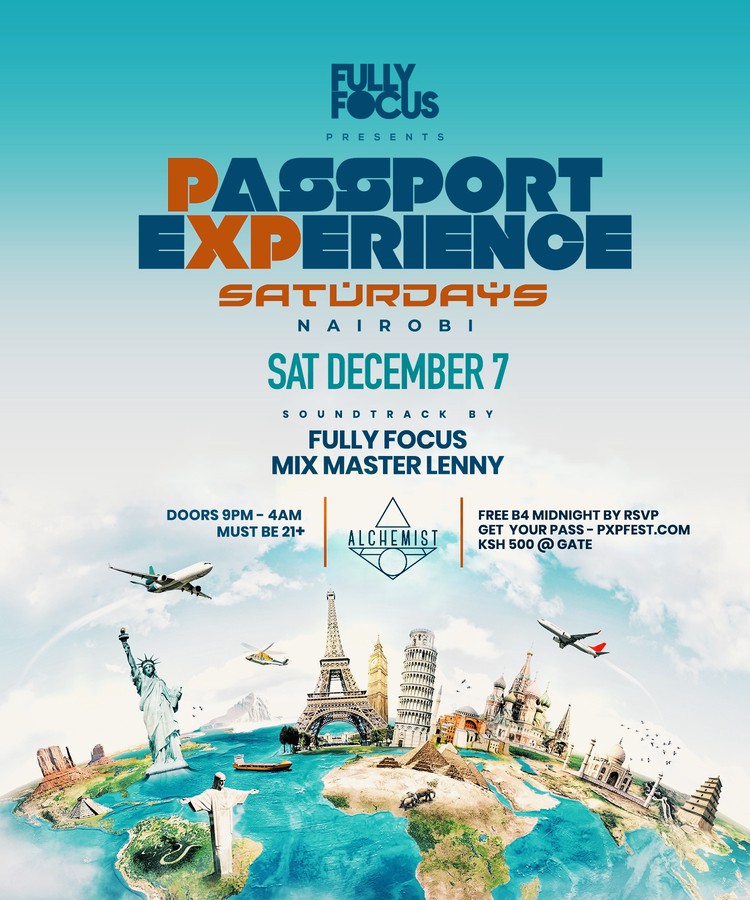 DJs Fully Focus and Mix Master Lenny are back with the last edition of Passport Experience in 2019! If you're a Passport Experience regular, then you know there's nothing quite like it. Here is your last chance this year to travel the world in one night with Mix Master Lenny and Fully Focus taking you on a musical journey as they play you fire music from all over the world. Let's bring in December right this Saturday at the Alchemist Bar!
Get your tickets here.
---