This Week In Nairobi: We LOVE Reggae

Highlight Of The Week: #NRGWAVE FESTIVAL | BUJU BANTON (Postponed)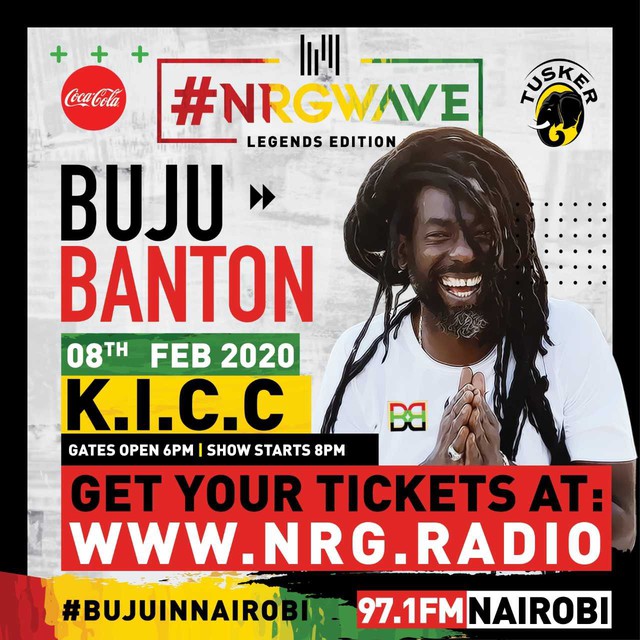 Reggae lovers in Nairobi are gearing up for the biggest bashment of the decade with Buju Banton set to take stage at K.I.C.C. this Saturday. Get ready to jam to bangers like Action and Champion. This is set out to be one legendary concert and you don't want to miss this!
Get your tickets here and get ready to wine up yuh bumpa!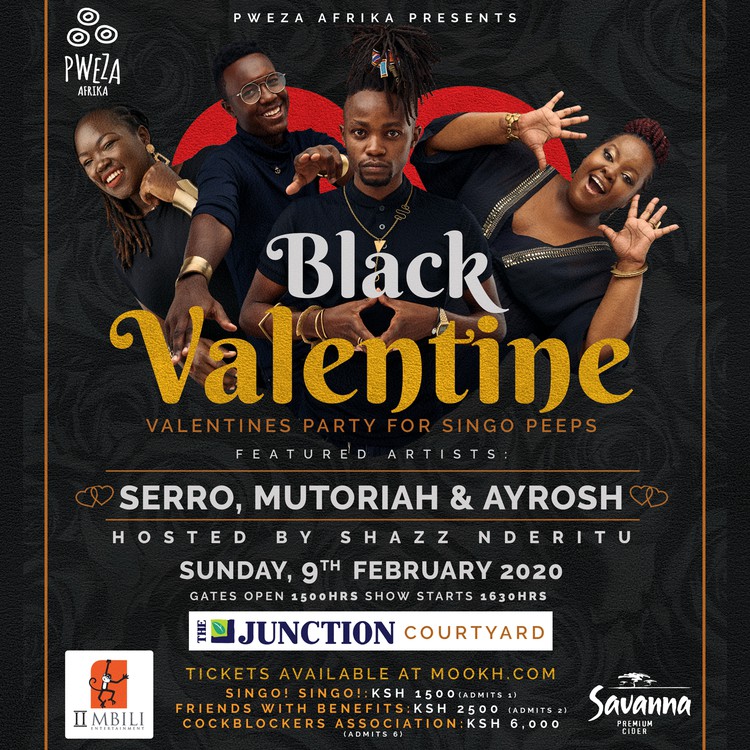 Are you single and already tired of the Valentine's festivities? Here's your chance at boycotting the hearts and flowers and just turning up at a good ol' single's party. Grab your singo singo ticket and come through and mingle with other singles. If you're thinking of coming with the squad, then grab your friends with benefits or cock blocker's association tickets and come have a great time with your friends.
Get your tickets here!
Karibrew: 254 Brewing Co. Launch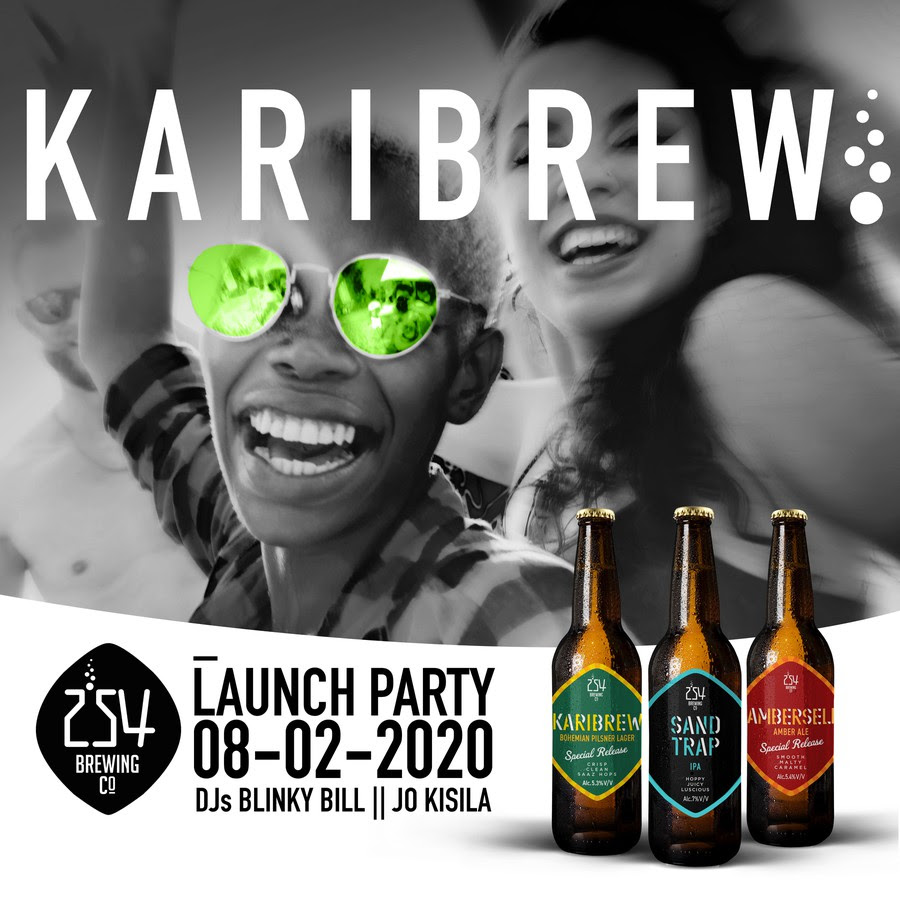 Come through for Karibrew, the 254 Brewing Co. Launch happening at their breweries in Kikuyu. Join them as they launch 13 new craft beers in to the market with a garden shindig featuring Blinky Bill and Jo Kasila. They've even thrown in 4 complimentary 350ml beers of your choice for every ticket.
Get your tickets here!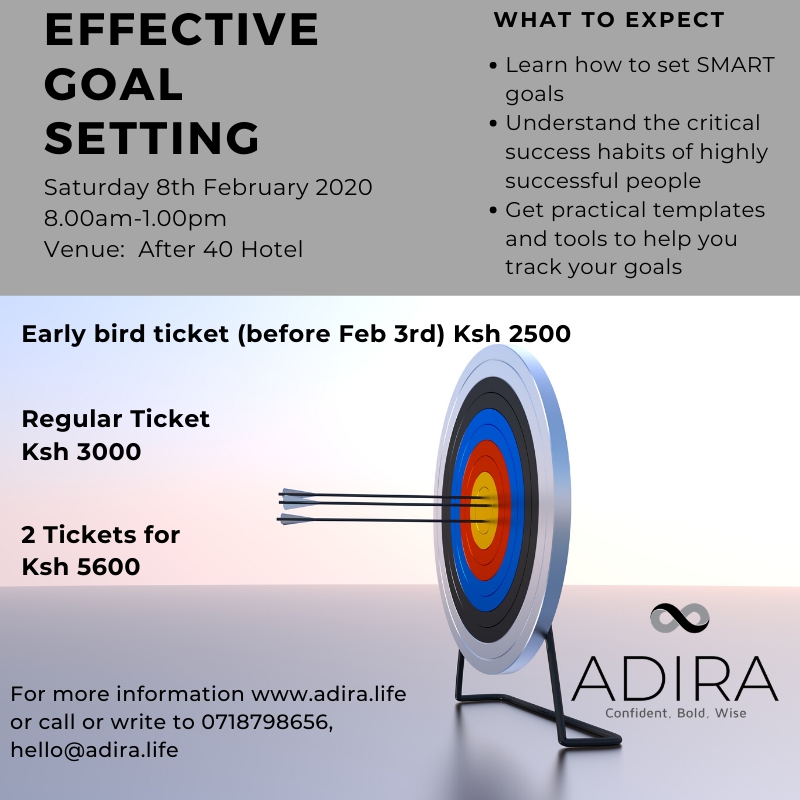 Join Adira Skills Development Program as they embark on their monthly trainings centred around necessary life skills. Their first training is happening this month and they will be focusing on effective goal setting. Come and learn how to turn your dreams into goals and how to effectively achieve those goals.
Get your tickets here.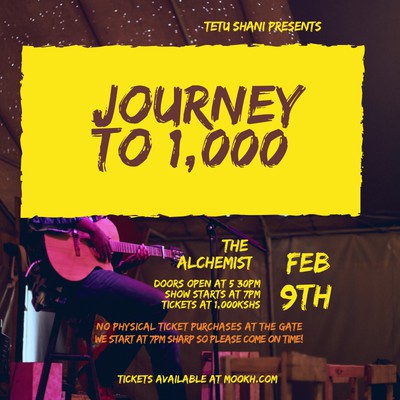 Hot on the heels of his #OSAMChallenge, the indomitable Tetu Shani has set out on a journey that will reach it's first peak when he fills a venue with 1,000 of his own fans by the end of the year. Read more...
Join Tetu Shanu as he sets out on the Journey to 1,000 with a night of incredible live music.
Get your tickets here!
---