This Week In Nairobi: Tis The Season!
Highlight Of The Week: #NRGWAVE FESTIVAL | AFRICA GIANTS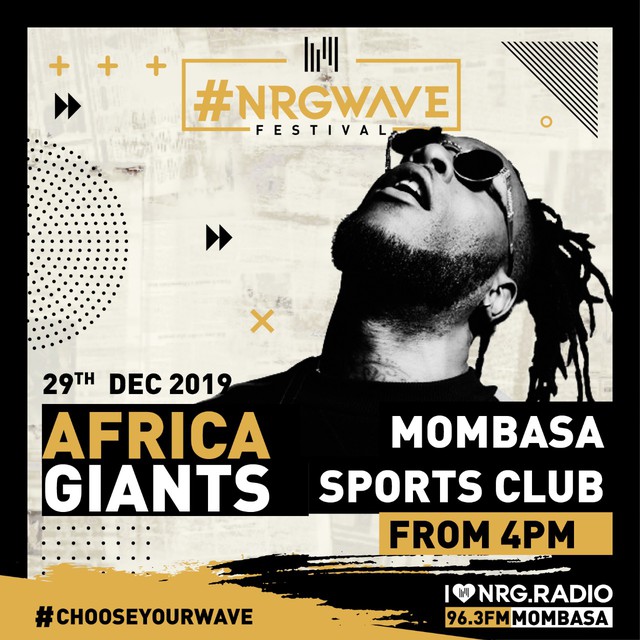 The African Giant himself is making a return to the 254! This Sunday, NRG Radio brings the Nigerian Afrobeats superstar. Burna Boy, to the Kenyan coast for the Africa Giants wave of the NRG Wave Festival. All roads lead to Mombasa for a legendary night of dancing under a starry night on a sandy beach.
Get your tickets to what promises to be one of the most epic nights in Kenya here.
Flight Mode Live - Nairobi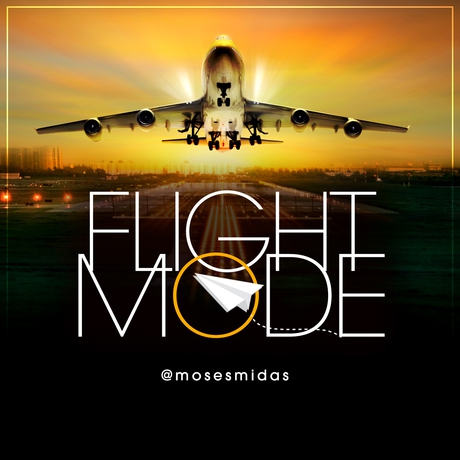 Happening this Friday at the Kez Kitchen in Nairobi, comes the London show featuring DJ 4EIGN, Flight Mode. Flight Mode is an incredible show that is all about finding the perfect balance between club bangers, radio hits and all the gems that other DJs don't play. If you're in Nairobi this is a show you can't afford to miss.
Get your tickets here.
Turi A Mumbi - End of Year Concert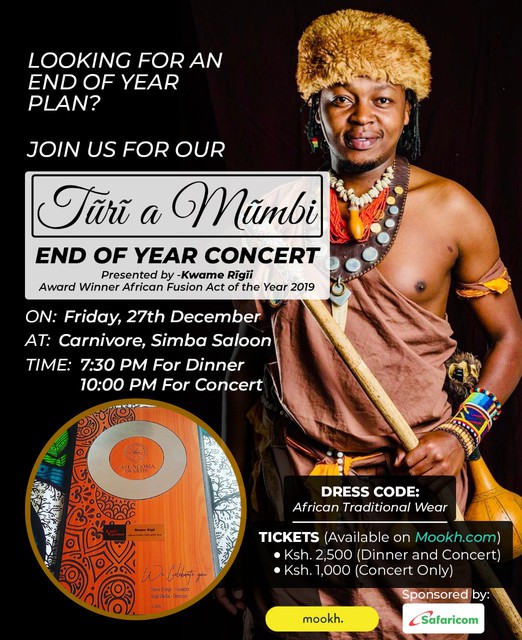 Musician, curator, historian and teacher Kwame Rigii brings you Turi A Mumbi. With the aim of upholding our culture, he brings the best of Afro-fusion music at this end of the year concert. Get all your African inspired outfits ready and make your way over to the Carnivore Simba Saloon this Friday.
Get your tickets here.
Set US On Fire Worship Experience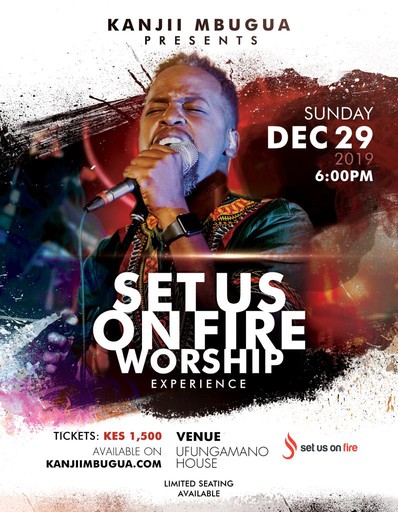 It's been a great year and it's only right that we end the year with thanks to God! There is no better way to do that than with the ultimate worship experience. Join gospel artist Kanjii Mbugua for the Set US On Fire worship experience happening this Sunday.
Get your tickets here.
---