This Week In Nairobi: December Awareness Month In Full Effect
Highlight Of The Week: Fena Gitu Unleashed Album Launch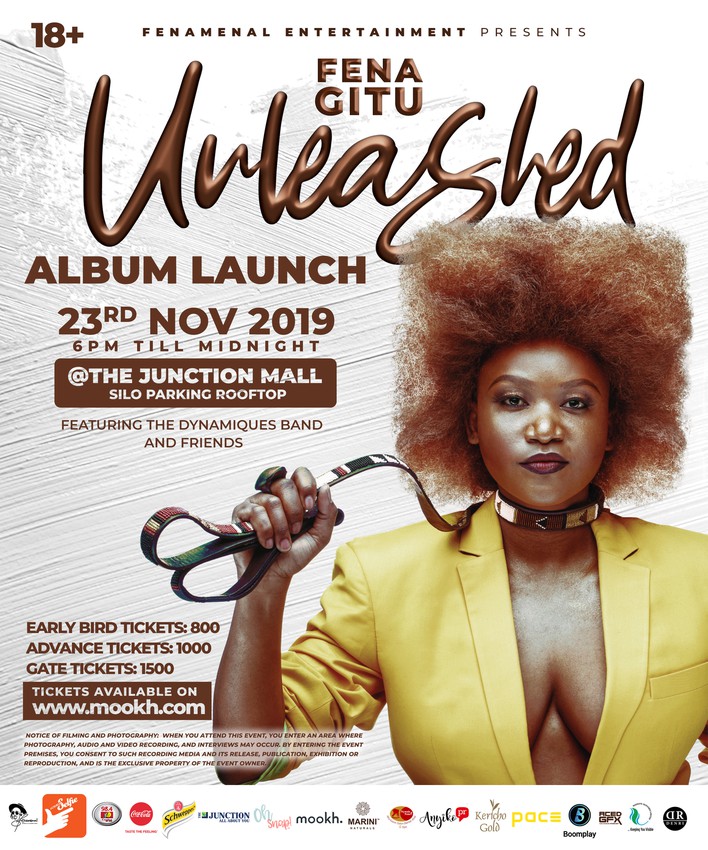 The Fenamenal Woman, Fena Gitu, is gearing up to unleash some hot new music and we can't be more ready! Judging from the artwork it seems we are about to experience a new side of the talented musician but we have no doubts that it's going to be lit because let's face it; Fena has the Midas touch, everything she touches turns to gold! This Saturday, she drops her highly anticipated sophomore album "Unleashed". This is set to be one for the books as Fena takes the stage backed by The Dynamiques Band. The event will be hosted by MC Kwambox, DJ Jo Kisila will be on the decks, and featuring guest artists Kagwe Mungai, Mayonde, Elani among other surprise performances!
Be sure to grab your tickets here and come through to support our very own homegrown talent!
ADUMA Presents Prince Kaybee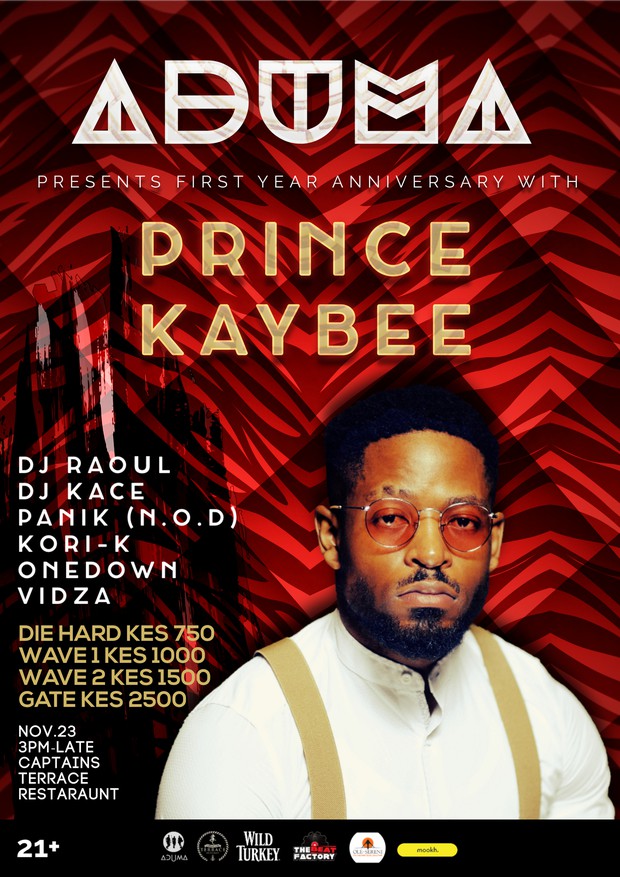 This November, ADUMA is celebrating one year on the events scene and they are coming in hella hot! If you are an AfroHouse lover then get ready for an unforgettable night, with the legendary Prince Kaybee set to take the stage this Saturday in Nairobi. The acclaimed South African producer and DJ has had quite the musical year with the release of his two projects Re Mmino and and Crossover Music (The EP) that gave bangers such as Gugulethu and Monasi. Join us as December Awareness Month gets into full swing and we kick off the Kenyan Summer with an epic night!
Get your tickets here!
Fusion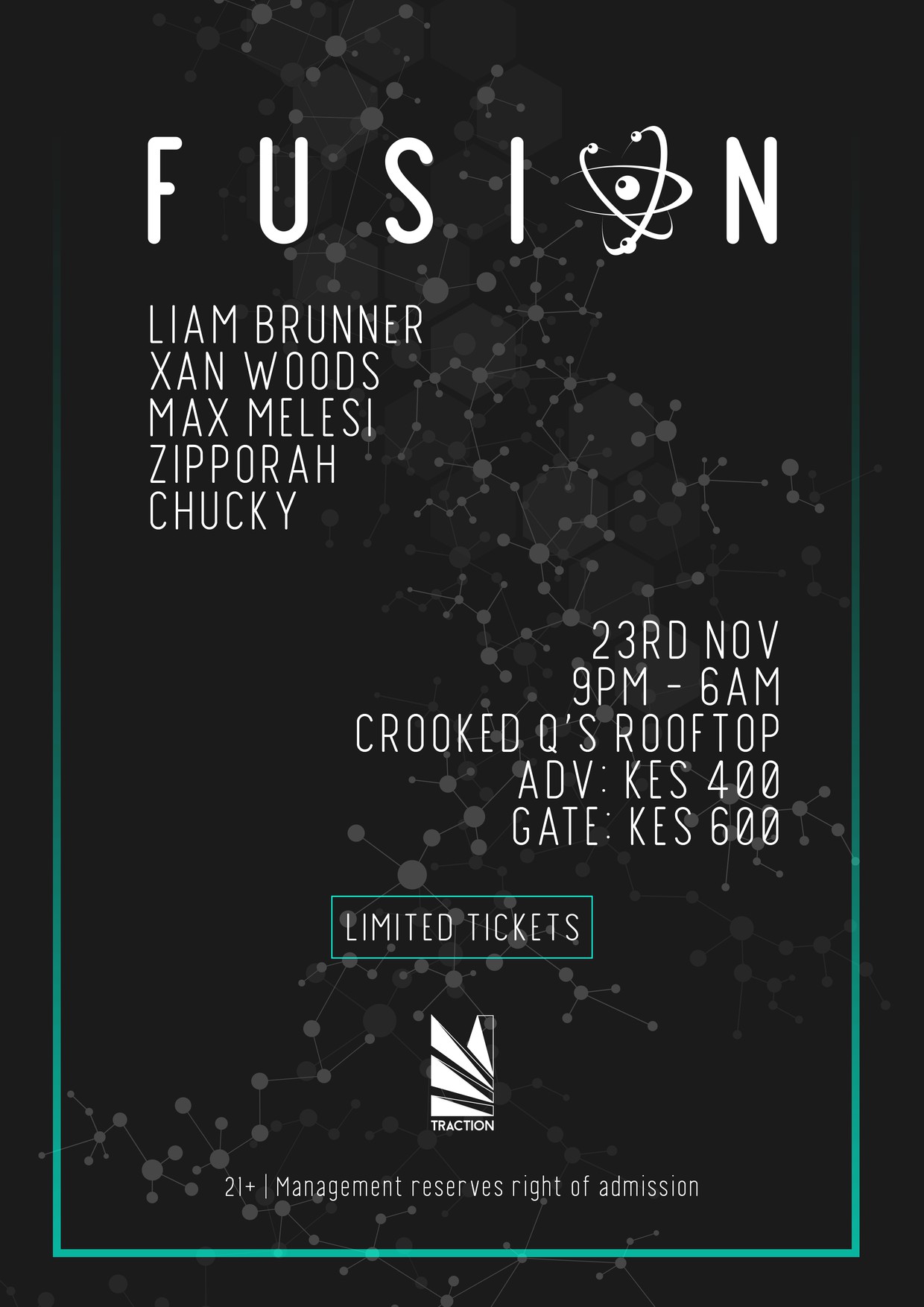 After an incredibly successful first event, Fusion is back with their second installation. Featuring some of Nairobi's favorite house DJs incluidng Liam Brunner, Max Melesi, Xan Woods, Zipporah and Chucky, this edition is set to be a house lover's haven. Come through and dance the night away to some of the best electronic dance music you'll hear in the 254!
Get your tickets here.
7 DAYS IN NOVEMBER : Workshops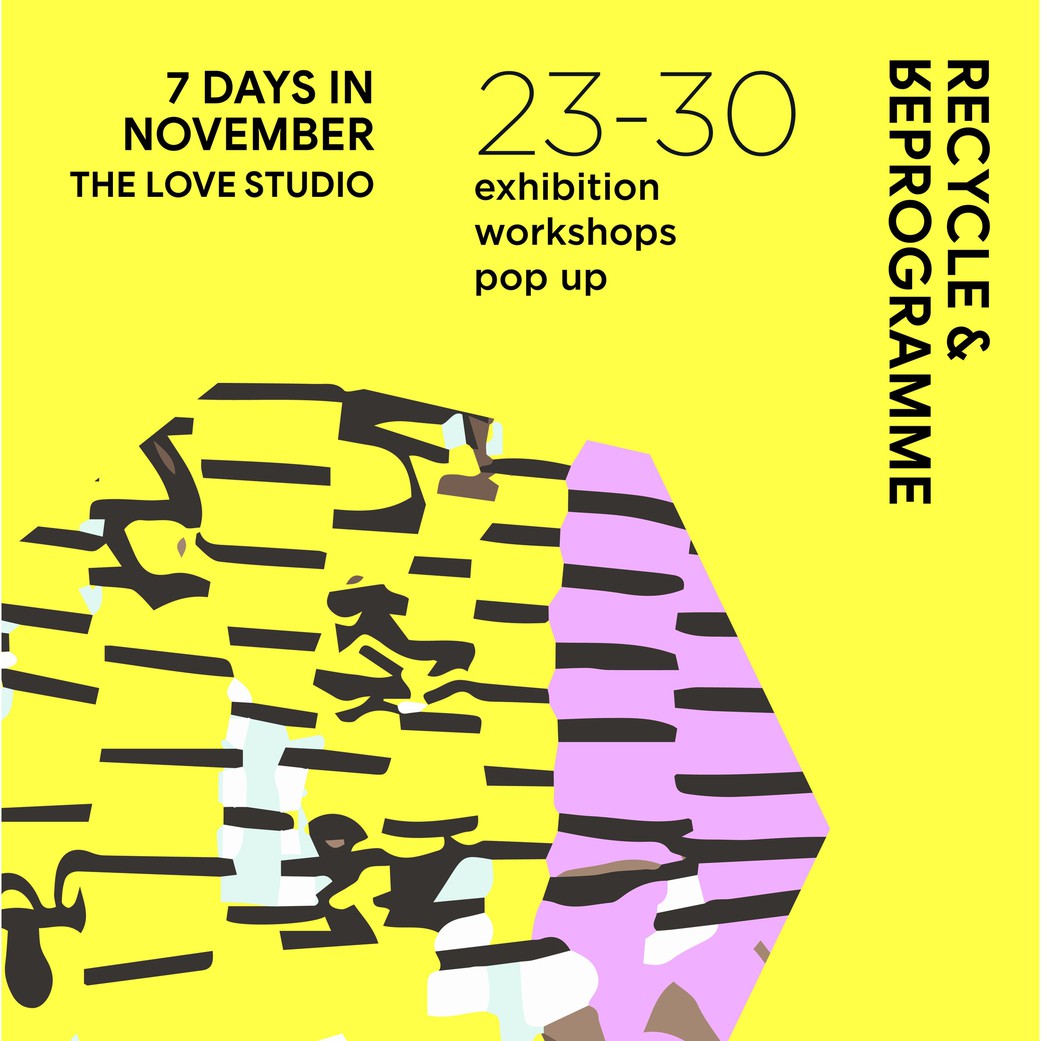 The annual 7 DAYS IN NOVEMBER exhibition is here, brought to you by the The Love Studio: a Nairobi founded design, art and craft studio, that promotes dialogue, skill learning and business development in art through showcase, workshops and market centered experiences. The theme for this edition is RECYCLE & REPROGRAMME which is rooted in the notion that everything that exists is reborn through time. The 7 DAYS IN NOVEMBER workshops are focused on an array of crafts including plastic printing and woodwork: conception to actualization amongst many others.
If you're an artist looking to hone his/her skills, check out the 7 DAYS IN NOVEMBER workshops here and get your tickets!
---