This Week In Nairobi: The City Has Us Spoilt For Choice
Kenya Nights 10th Anniversary w/ Major Lazer Sound System & Themba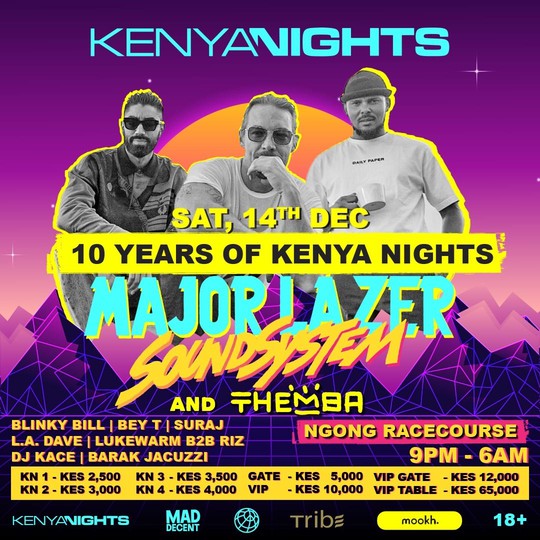 Kenya Nights has been celebrating the road to a decade of epic events with monthly events featuring top artists from all over the world. On the 14th of December, they celebrate 10 years with what is set out to be one of their most lit gigs of the decade that will see live performances by Major Lazer and South African AfroHouse DJ, Themba. There really is no better way to mark ten years of legendary events. Diplo is Hype, Kenya Nights is Hype, WE are Hype ... Don't play yourself! Read more...
Get your tickets here.
The Heng - Back the the 90's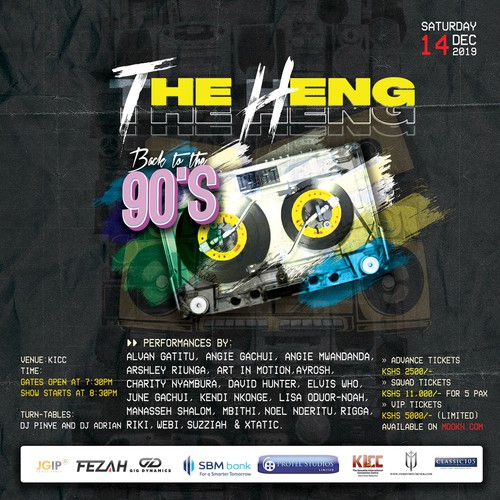 Feeling a little nostalgic this party season? Well the Heng's got you covered as they take you back to the 90's. This Saturday, come through and relive the 90's with the best of 90's fashion, dance and music. Dance the night away with DJ Pinye and DJ Adrian on the decks and a host of Nairobi's finest musicians and dancers taking you all the way back.
Get your tickets here.
Everyday People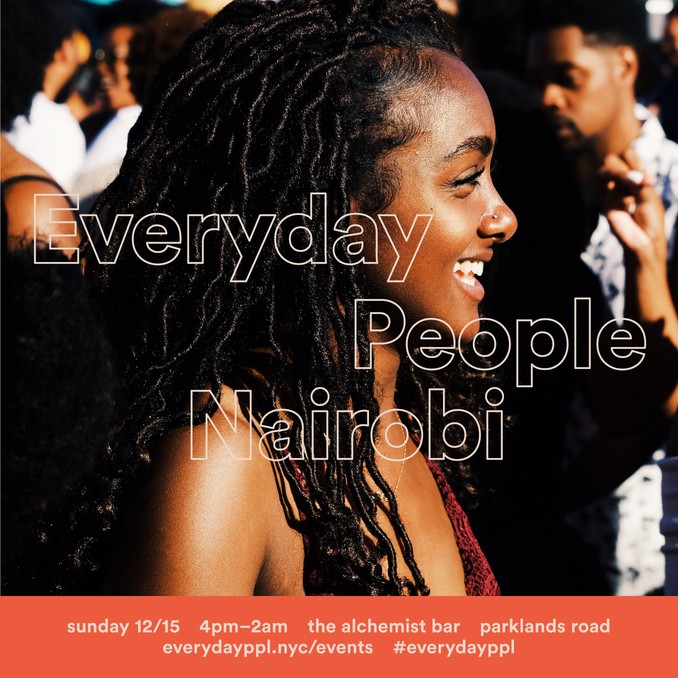 Going down this Sunday, Everday People is the ultimate day party! Bringing you good vibes, good people and some of the best music you'll hear this year, this is how every Sunday should be spent. Everyday People has hosted some of the dopest day parties in New York, LA, Miami, Johannesburg, Cape Town and this year they'll be back in Nairobi. Catch DJs Moma, Big Bear, Mix Master Lenny, Shishi and Taio on the turn tables, live Performances by Xenia and Boutross and hosted by Saada, Nairobi R&B, Barack Jacuzzi, Kwambox, Wanjari and Maine.
Get your tickets here.
'Tis The Season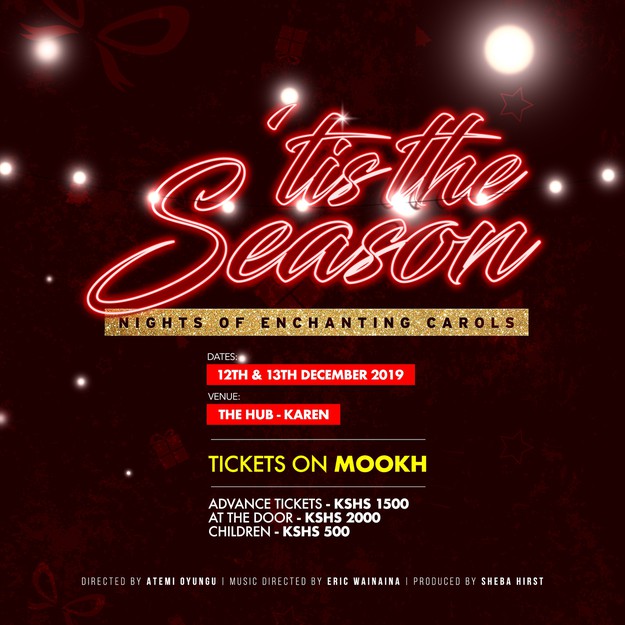 'Tis the Season to celebrate Christmas the Kenyan way! 'Tis the season brings you a night of enchanting Christmas carols at a soulful Kenyan Christmas celebration directed by Atemi, music directed by Eric Wainaina and produced by Sheba Hirst.
Get your tickets here.
Strictly Silk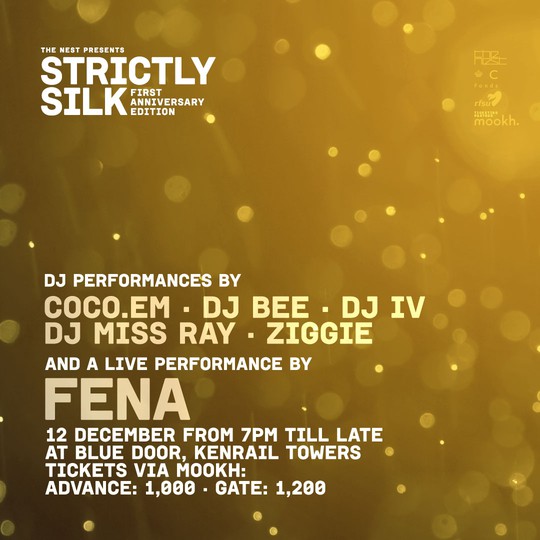 Nairobi's first dance party for women by women turns 1 this December! To celebrate their first anniversary, they bring you an all star line up of DJs along with a live performance by the ever phenomenal woman, Fena. It's all happening this Thursday at Blue Door so be sure to get your girlfriends and make your way to Strictly Silk for an unforgettable night.
Get your tickets here
Art in Motion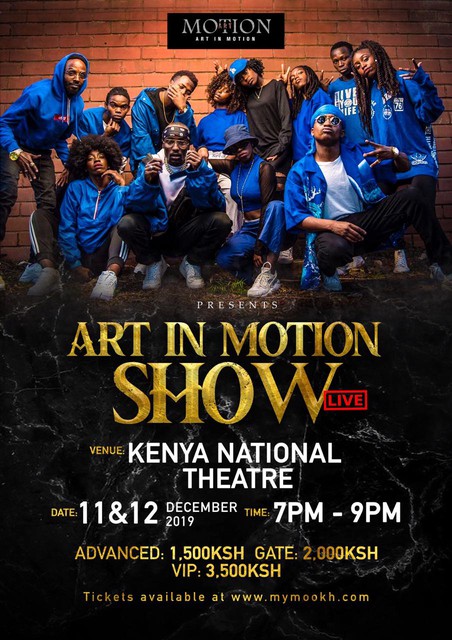 Brought to you by a Kenyan dance group specializing in hip hop, urban and African styles, Art in Motion brings you an hour long modern show depicting dancers in a light never been seen before, showcasing dance in the form of art, entertainment and story. This is an experience you don't want to miss.
Get your tickets here
Muze Annual 2019 Showcase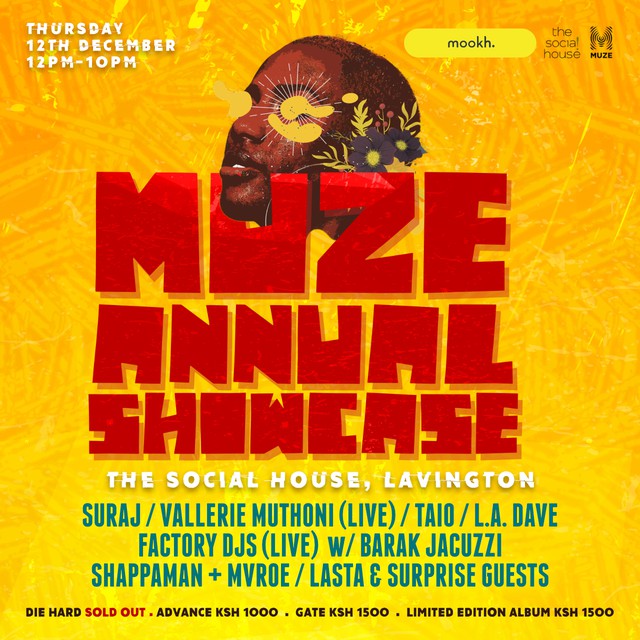 MUZE will be hosting their final event this year, this Thursday at The Social House in Lavington. They'll be launching the MUZE Annual 2019, an album that features music by select Kenyan artists, DJs and producers who've performed at MUZE in 2019. Come through for a showcase event presenting these Kenyan artists like you've never seen before with new music, fresh concepts and inspired performances.
Get your tickets here.
Reverb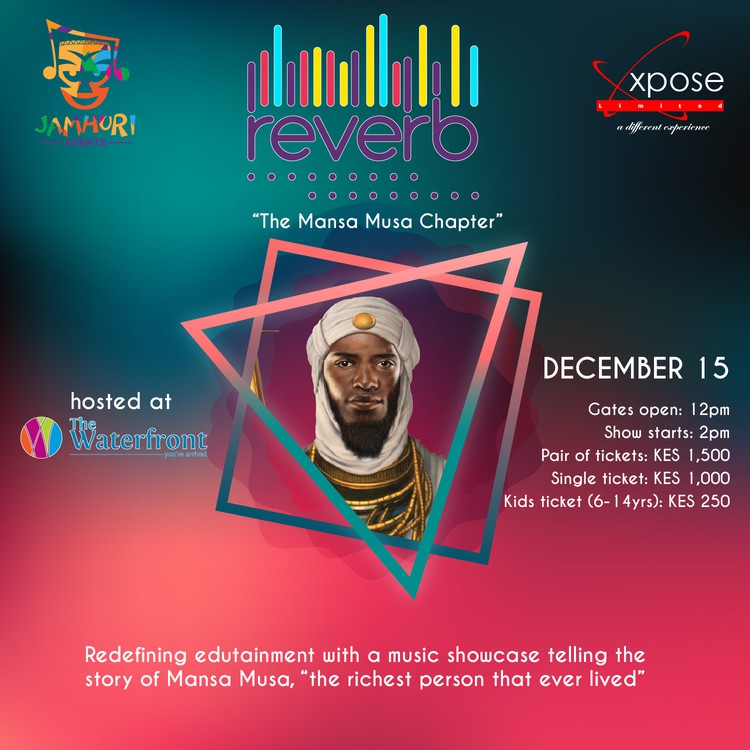 Reverb is a musical showcase featuring popular and up and coming Kenyan artists telling stories of African heroes. It is a scripted show that combines audio-visual elements such as visuals on screens combined with voice overs and music to immerse you in a wholesome storytelling experience. This edition of Reverb tells the story of the richest person that ever lived, Mansa Musa from the city of Timbuktu. This is set out to be an awe-inspiring show.
Get your tickets here.
---