Sunday Reads
Sundays usually mean something different for everyone. For those of you who missed out on last night's turn up because Friday night consisted of one too many tequila shots, then brunch (read day-drinking) is your last-chance, ditch effort at turning up before Monday rears its ugly head and the blues check in. For my more outdoorsy folks, you might find yourselves hiking at Karura or driving around the national park or whatever it is you guys who like activities that require any kind of effort, enjoy doing. Idk man. But, if you're a lazybones, homebody, bookworm such as myself, then there is nothing you can suggest that would be more appealing than curling up with a good book and sinking your teeth into it. On that note, for all you book loving geeks that want to spend your weekend in a stained t-shirt, curled up in bed, ploughing through a book, we've got just the list for you. Here's five books by African authors that you won't be able to put down.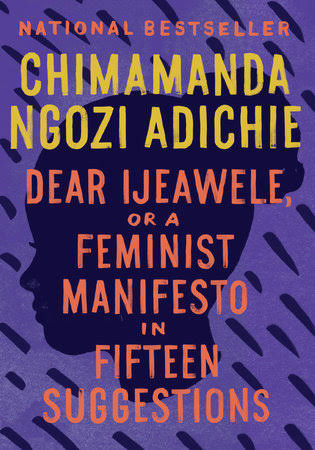 Dear Ijeawele, or A Feminist Manifesto in Fifteen Suggestions by Chimamanda Ngozi Adichie
At this point if you're talking about anything remotely related to African authors and the name Chimamanda does not pop up then is that conversation really relevant to the current world of African literature? We can only sit and wonder. Chimamanda's command of language and her ability to be thought provoking while starting extremely necessary conversations through her writing is unparalleled. As the name suggests Dear Ijeawele is a letter to her friend on how to raise her daughter as a feminist in a home filled with love. In the book, Chimamanda pushes for gender equality while giving much needed insight on how to navigate the world of sexual politics and what it means to be a woman in the 21st century. She is funny and witty while still maintaining compassion throughout. You'll finish this in a couple of hours. Trust me.
Homegoing by Yaa Gyasi
In her debut novel Yaa Gyasi draws comparisons between 18th century America and Ghana by following the lineage of two sisters for eight generations. She does a remarkable job of crisscrossing between the two cultures by following the lives of her fully developed characters as they traverse various spaces and times. From the plantation fields in Mississippi to Ghana's gold coast all through the American civil war to Harlem in the Jazz Age. She does a fine job in detailing how the ghosts of slavery and captivity still haunt America as a nation.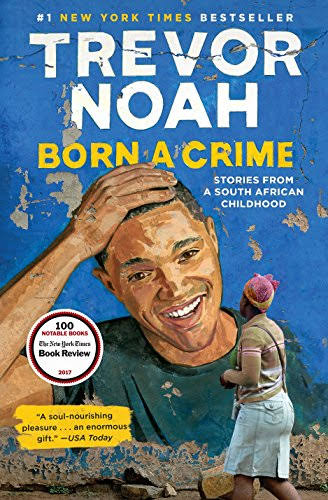 Born a Crime by Trevor Noah
Trevor Noah gives us the perfect oxymoron in this hilarious tearjerker. Set in South Africa during apartheid, Trevor Noah tells his coming-of-age story in the most enthralling way. He will leave you inspired with his tales of growing up mixed-race during apartheid and there are definitely numerous moments that will leave you cackling.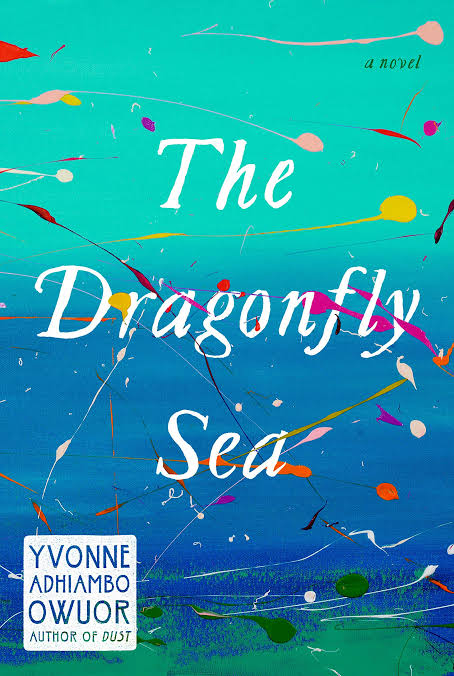 The Dragonfly Sea by Yvonne Adhiambo Owuor
In this coming-of-age story set in Lamu, Yvonne transports us into the world of Ayaana as she embarks on a journey filled with violence, beauty, love and joy to Far East Asia. With her dazzling imagery and her mastery of prose she will take you on a historical journey that will leave you mesmerized.
The Secret Lives of Baba Segi's Wives by Lola Shoneyin
In her debut novel, Lola gives us insight into polygamy in present day Nigeria in the most entertaining way. Filled with twists and turns, this novel will have you gasping at every turn. She delves deep into the politics of family rivalries when various relationships within a polygamous family are in play. Transitioning from the world of poetry into fiction, Lola does an incredible job at weaving an elaborate story with numerous intricacies in her debut novel.
---