The Return of ElectrAfrique in Nairobi
Founded in 2010 in Nairobi by DJ Cortega, the Kenyan crew Electrique DJs and The Beat Parade Band, ElectrAfrique was a pioneering force in the world of Afro and Electro music in Nairobi and soon after, Africa and the diaspora. ElectrAfrique has continued to grow over the years, hosting shows all over the world. We had a chat with DJ Cortega about what he's been up to and the return of ElectrAfrique to Nairobi.
Mookh: Who is DJ Cortega?
DJ Cortega: I am just a guy who's in love with music – especially music from Africa and the diaspora – and who's passionate about sharing that love with others. Music is the universal language. It's the one thing that brings us all together, and makes us vibe together, regardless of language, origin, gender, age, faith, color or what have you. That's one reason I love music. It moves me and it moves you, and in that, we can find a connection, even if we don't know the first thing about each other...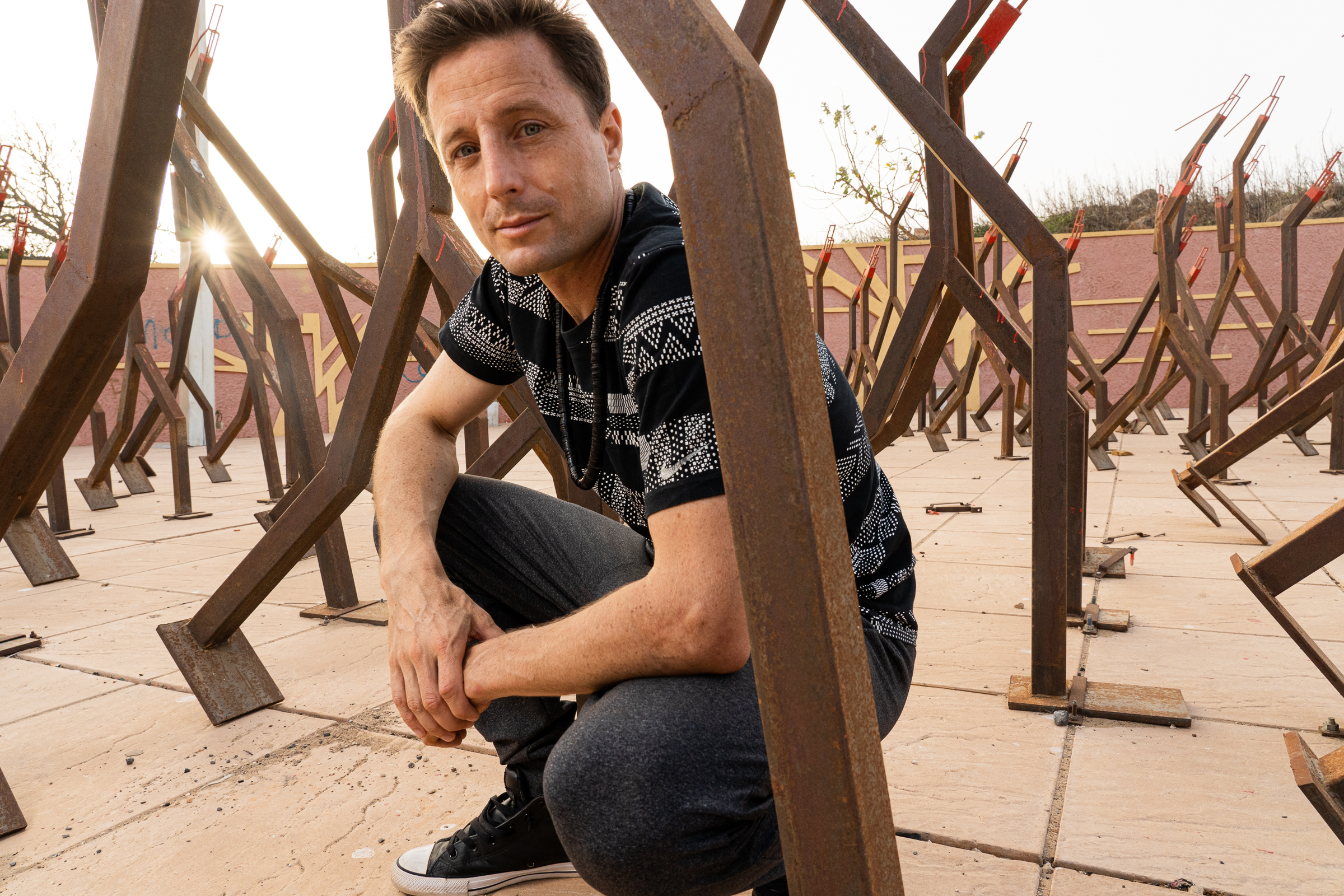 Mookh: Tell us a little more about your career as a DJ. How did you get into the world of music?
DJ Cortega: This started way back as an early teen, with my neighbor, back in the day in Switzerland. We were using all our pocket money to buy hi-fi equipment to play music at our schoolfriends' parties… we used to call them "les booms", which is essentially some kind of day-time disco, with soda pops and parental supervision… I got my first paycheck as a kid that way. It was something like a 20-dollar voucher at a jean shop. I used to also play drums as a kid and that gave me a real passion for rhythm. My teacher was a bit of an eccentric. He lived in a medieval tower, that was full of percussive instruments from around the world. He had a marimba (traditional xylophone) that was like 5-6 meters wide, and he used to play all kinds of percs like congas, bongos, djembe, tamani, balafon, steel-drums, timbales, and so many more. It was really like Alibaba's treasure cave in there and he opened up my understanding of music, much beyond the usual standards taught in Europe. He loved African and Latin music, and I guess he gave me a head start (and passion) into understanding different musical traditions.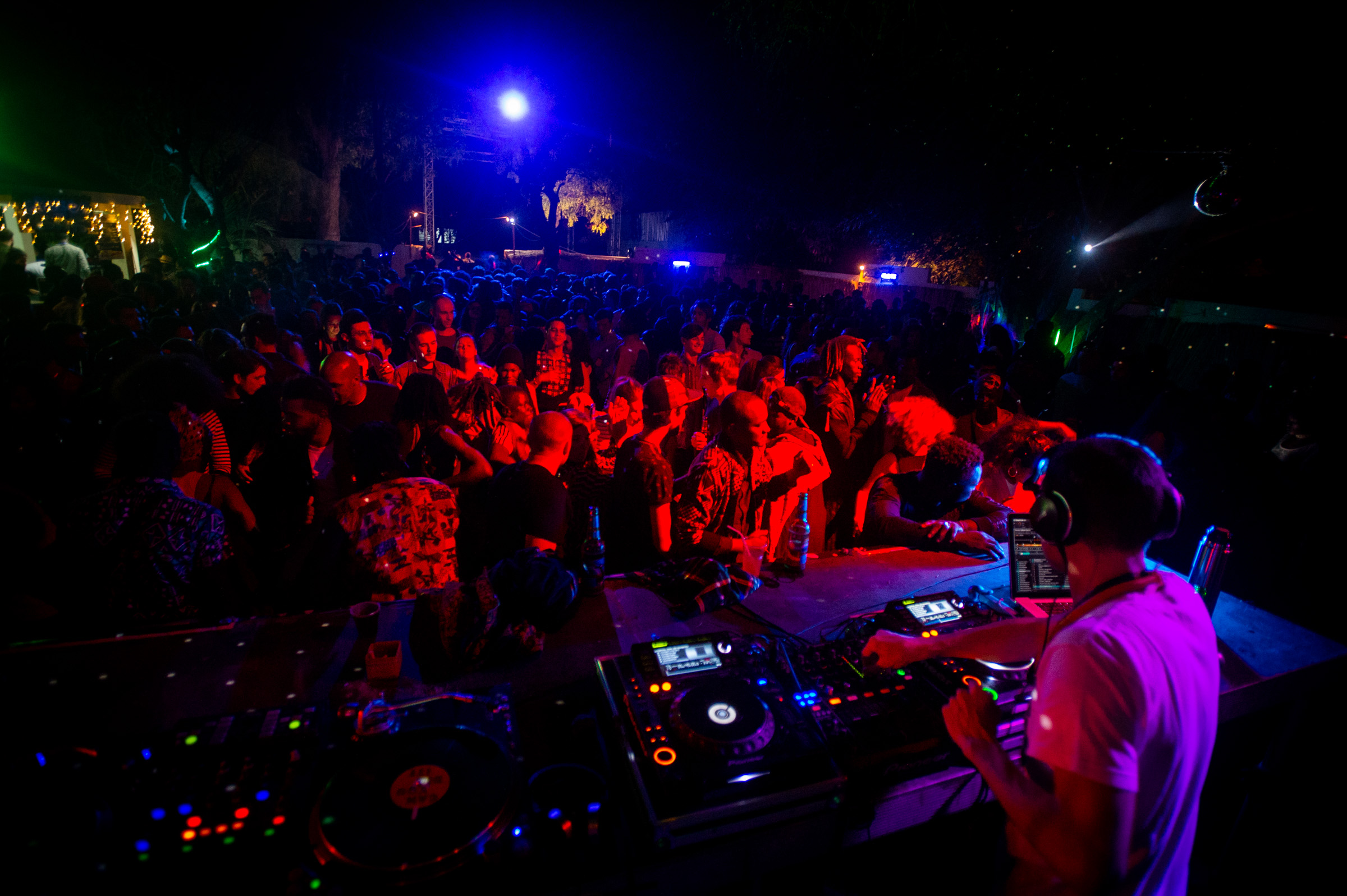 Image by Guillaume Bassinet
Mookh: It's been a minute since we've heard from you in Nairobi. What have you been up to?
DJ Cortega: Yeah man. I miss Nairobi!!! Spent five years of my life there and this is definitely a place I call home… I left like 3.5 years ago, moving to Dakar, Senegal at the western tip of Africa. It's a beautiful region, with a rich culture, and strong musical identity, which I very much enjoy. It's so different from Kenya and East Africa in general. I love this diversity! So, this has been my new home, from where we've continued pushing the ElectrAfrique community. We now run a monthly event in Dakar, and have launched early this year, a regular event in Praia, Cape Verde – which is just 500 km off the coast of Senegal. Another beautiful and musically super rich country…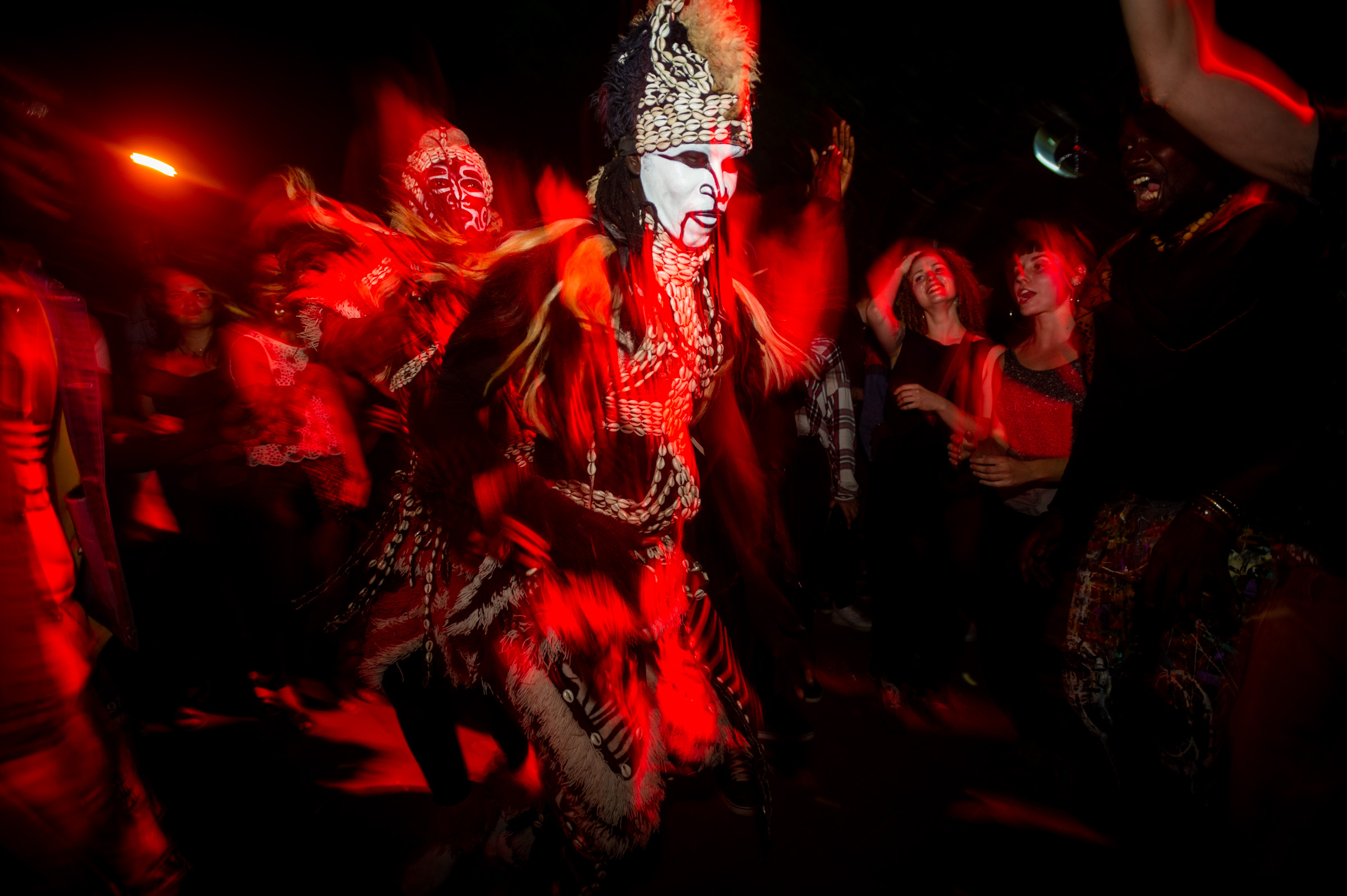 Image by Guillaume Bassinet
Mookh: In the last 8 years, ElectrAfrique has been wildly successful, with the show being experienced in 15 countries across five continents. Why do you think there is such a great demand for a show like ElectrAfrique?
DJ Cortega: Yes, it's been an amazing journey, and we count our blessings! I could think of a few reasons why ElectrAfrique is taking off. Primarily, it's probably because we think community before revenue. We think of our events as family gatherings where artists and audience meet and connect, and we try and make the events accessible for everyone who loves music. We are inclusive vs exclusive and I think that's a draw for many people. You don't feel judged when you come through, but you feel part of a community. Second, we've been pushing pan-African electronic music for years, and there is clearly globally more and more interest and demand for such music. We tend to keep our sets interesting by not relying on the same few songs everyone knows, but rather we bring a dynamic and different set to every show, drawing from across the Continent and diaspora. There is such a wealth of music to draw from! I am sometimes surprised that events tend to rely on just one genre of music: it's Naija pop here, and South African house there. I don't really understand how this makes sense to the audience… at least for us it's key to keep people interested and engaged and make them travel through music across the Continent and its diaspora. Finally, I think we're quite unique in bringing traditional live music together with DJing. This combines the soul of real live instruments with the power of the electronic beat, which is particularly strong in a club setting. And also, I think it makes the performance more alive, more relatable, than a straight DJ set (which I also love doing by the way). I think those three ingredients are key elements of our success.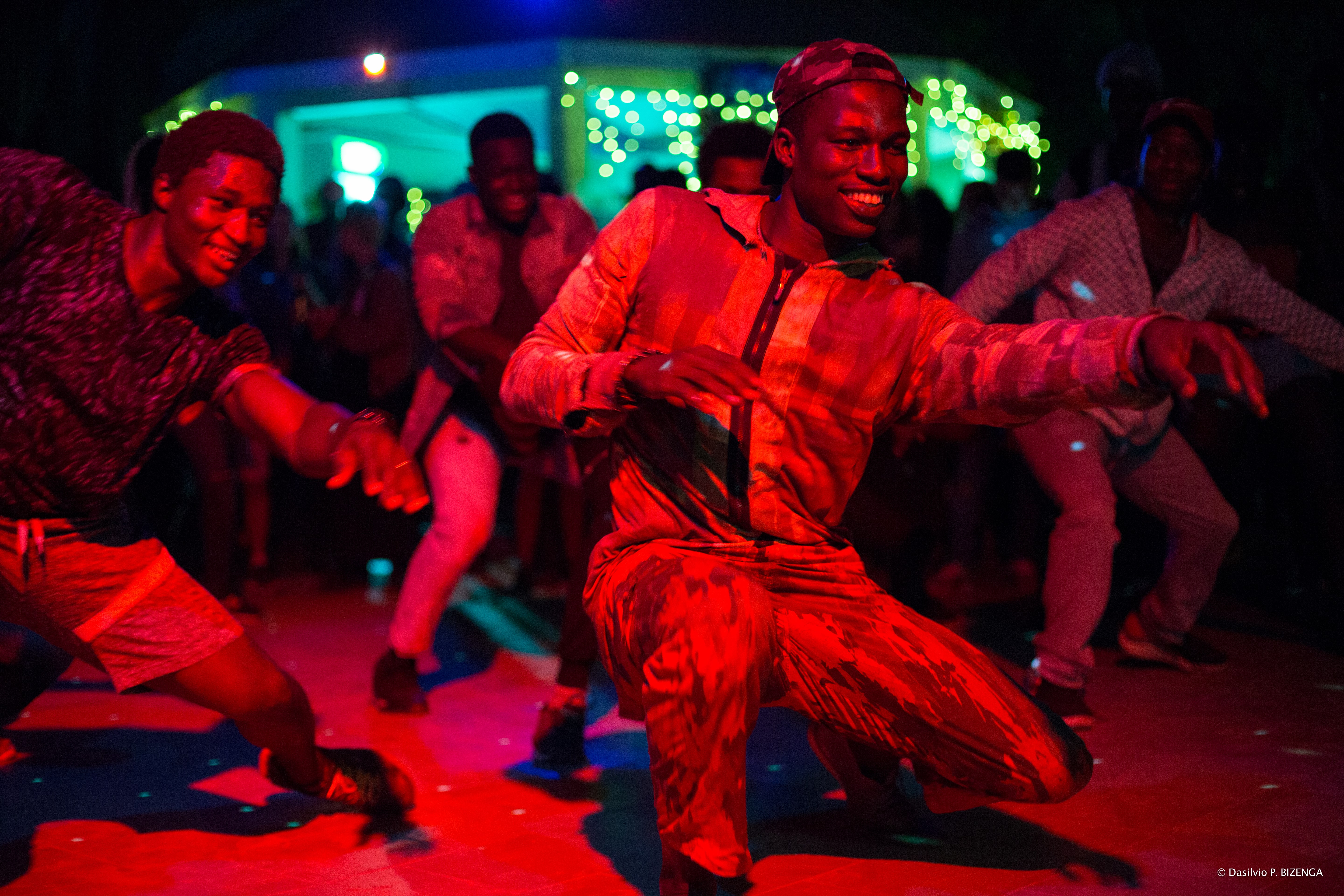 Image by Dasilvio P. Bizenga
Mookh: What has been your favorite city to host Electrafrique in, so far?
DJ Cortega: NAIROBI OF COURSE!!! That's where it all started for us, and that's where we lived those defining moments that paved the way for the future. Nairobi is the foundation. I particularly remember fondly the fam that used to be there on the regular, not missing a show… the Dance Parade… always upfront dancing and taking part in the movement through percussions and singing along (a thought for Lorna, who we remember to have been super loving, vibrant and passionate). Many people just joined in, on stage and on the floor, who had become part of the family. You could really feel that sense of community. I could give you so many strong memories that happened in Nairobi, like that time we hosted Sauti Sol at Tree House, or Boddhi Satva and Black Motion on their first Kenya shows… The big collabo with Kenya Nights to bring Black Coffee… and I think we had one of Blinky's first DJ sets ever… But also, I think we were able to connect with the community of deejays and pioneers who were pushing the afro house sound, like Jack Rooster, Solvation, Evo, Sesi, Norah, Gregg Tendwa and the Bengatronics and I am sure I am forgetting many more… It was a blessed season.
Mookh: Over the last couple of years, you have partnered with brands such as Everyday People, Okay Africa and Afro Punk. How have these collaborations influenced the evolution of ElectrAfrique?
DJ Cortega: Each experience and each partnership is an opportunity to share and to learn. So we have grown much interacting with such strong brands and learning also how they operate. Probably the strongest influence I could cite is through Everyday People, musically, as they put a lot of emphasis on music from the Caribbean, being based in the US. This is were a lot of the African diaspora comes from, and its been a blessing to discover many new songs and styles of music through this connection. You'll now hear more Haitian, Jamaican, Trinidadian music in my sets for example.
Image by Cristiano Barbosa
Mookh: ElectrAfrique was founded in 2010 in Nairobi and the last Nairobi show was in 2015. What was the reason for the hiatus?
DJ Cortega: We did occasional performances on the Africa Nouveau stage in the meantime, but you are right, we didn't produce an ElectrAfrique show proper for quite a few years in Nairobi. The main reason, I think, is that our core team kind of moved on to other phases in life. I moved to Senegal, Andy had children, Ben moved to Germany and so we kind of lost the momentum. We kept wanting to plan a comeback, but it had to be done right.
Mookh: What was the inspiration behind ElectrAfrique: The Comeback?
DJ Cortega: We always wanted to do a Comeback because I think we felt we owed this to our friends and fam; our community. I know the scene has evolved a lot in Kenya (and elsewhere) in the last few years, but from the feedback we're getting, it seems clear that we still have something special, something unique to bring to Nairobi. Honestly, we've been missing you guys so much, so we're super excited for this comeback, which should pave the way for more regular ElectrAfrique shows in Kenya. It kind of feels like a big family gathering, you know these reunions which only happen every couple of years. You go to shags and everyone is there, breaking bread and playing together. Things have changed, some people have kids, other kids have grown, etc, but the community remains, you know? That's what we're envisioning for the Comeback.
Mookh: In three words, what can we expect on September 28th at ElectrAfrique: The Comeback?
DJ Cortega: Afro. Electro. Happiness
Mookh: What's in store for ElectrAfrique and DJ Cortega in the near future? Any upcoming projects you can tell us about?
DJ Cortega: Yes!!! The next big move is to launch a residency for ElectrAfrique in Paris. Still in the works, so I am not going to say too much, but I am very excited about it. You'll have to follow our social media to know more 😉
Follow DJ Cortega on Instagram here
Follow ElectrAfrique on Instagram here
Buy tickets to ElectrAfrique: The Comeback here
---