KiliHippie Is Gearing Up For Musical World Domination And There Is Nothing Anyone Can Do To Stop Him
Wakaba wa Chege who goes by the moniker KiliHippie for his musical identity is young, talented and very intentional in his music. Having discovered his passion for music creation just 3 years ago at the age of 23, he's gotten extremely good, really fast at what he does and he has tunnel vision when it comes to his creative works. He's aware of his sound and his vibe and he's uncompromising when it comes to that. This has led to him creating music that is authentic and when art is real; an embodiment of the artist, it's difficult not to fucks with it.
We had a chat with him about his music and what he's been up to.
MOOKH Mag: Tell us about your first encounter with music. How did your journey as a musician begin?
KiliHippie: I can recall for the longest time realizing the strong emotions music would give me. My Dad, growing up, was always a big music lover and I can recall many trips in his car when he'd be singing (read croaking) at the top of his lungs! Country music & lots of Michael Bolton would boom through the speakers, and although I wasn't the biggest fan of this selection it was these moments that, looking back, made me realize the power of music in bringing us together, helping us escape life just for a slight moment. Also it did play a part in choosing what kind of music I don't wanna make! Or listen to lol
But it wasn't till much later in life after dabbling with Virtual DJ that I realized I could actually be an active contributor in the making of music. I guess I had to fall in love with hip-hop first.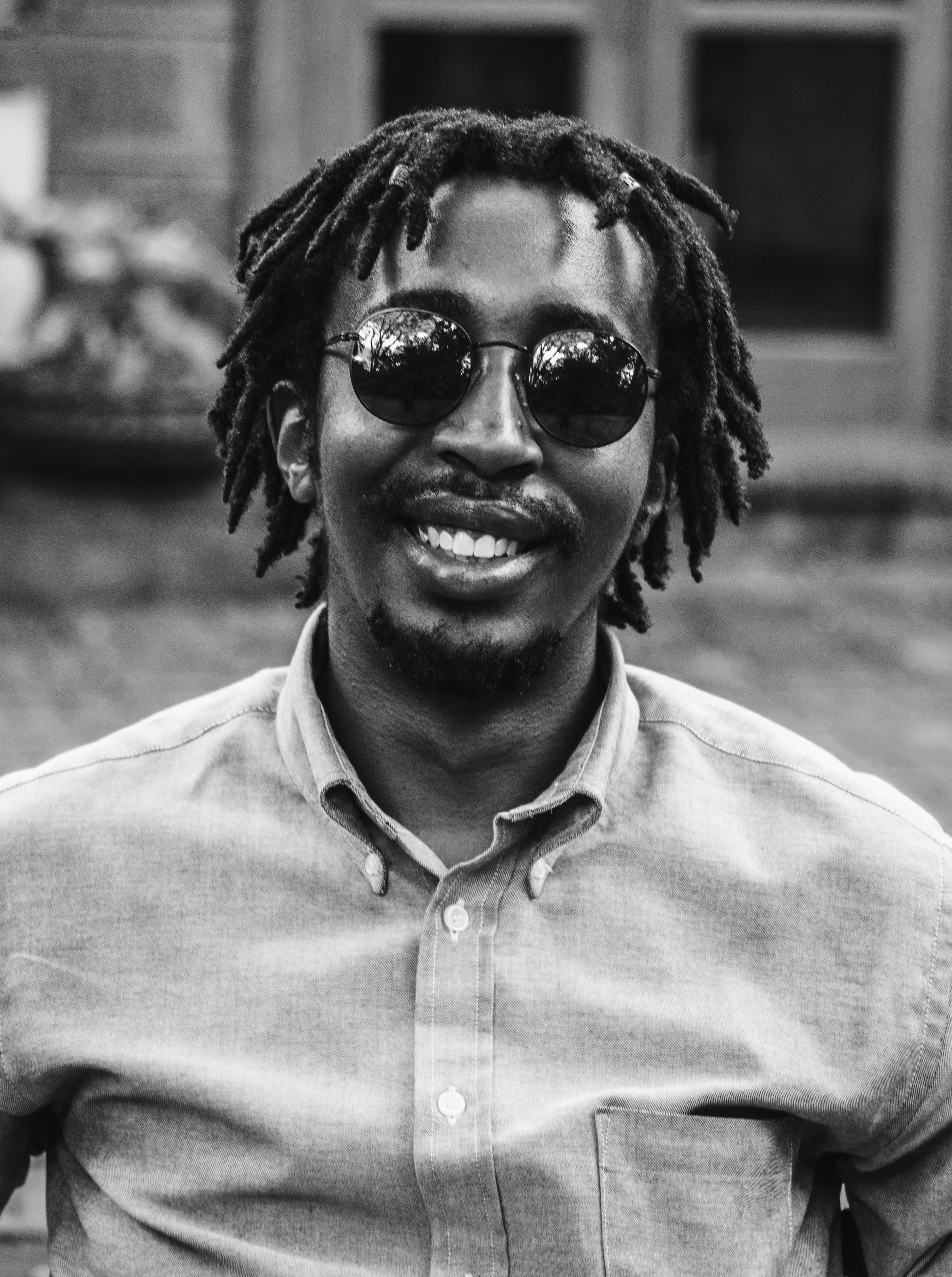 MOOKH Mag: What was the inspiration behind the name KiliHippie?
KiliHippie: KiliHippie (yes, always capitalize the H!) stands for two things. 'Kili' represents where I grew up - Kilimani, Nairobi. The influence of my environment in making me the human being I am today is sth I can never run away from, nor do I ever intend to. 'Hippie' represents my admission to me and to the world that I've always been different, and my desire to always cultivate my individuality because that's my secret sauce!
MOOKH Mag: How has where you come from influenced your sound?
KiliHippie: Like many kids who grew up where I did and beyond, popular Western music was the daily serving. Admittedly so, my sound is influenced by my subconscious absorption of weekday evenings spent watching, 'The Beat'. With age, I've been able to curate my music to suit my taste for less of a mainstream sound and my productions have always reflected the grit and most importantly the originality found in that sweet spot
MOOKH Mag: You currently create music as a producer, do you explore any other avenues of music?
KiliHippie: Yes. I'm a prolific player of my computer mouse!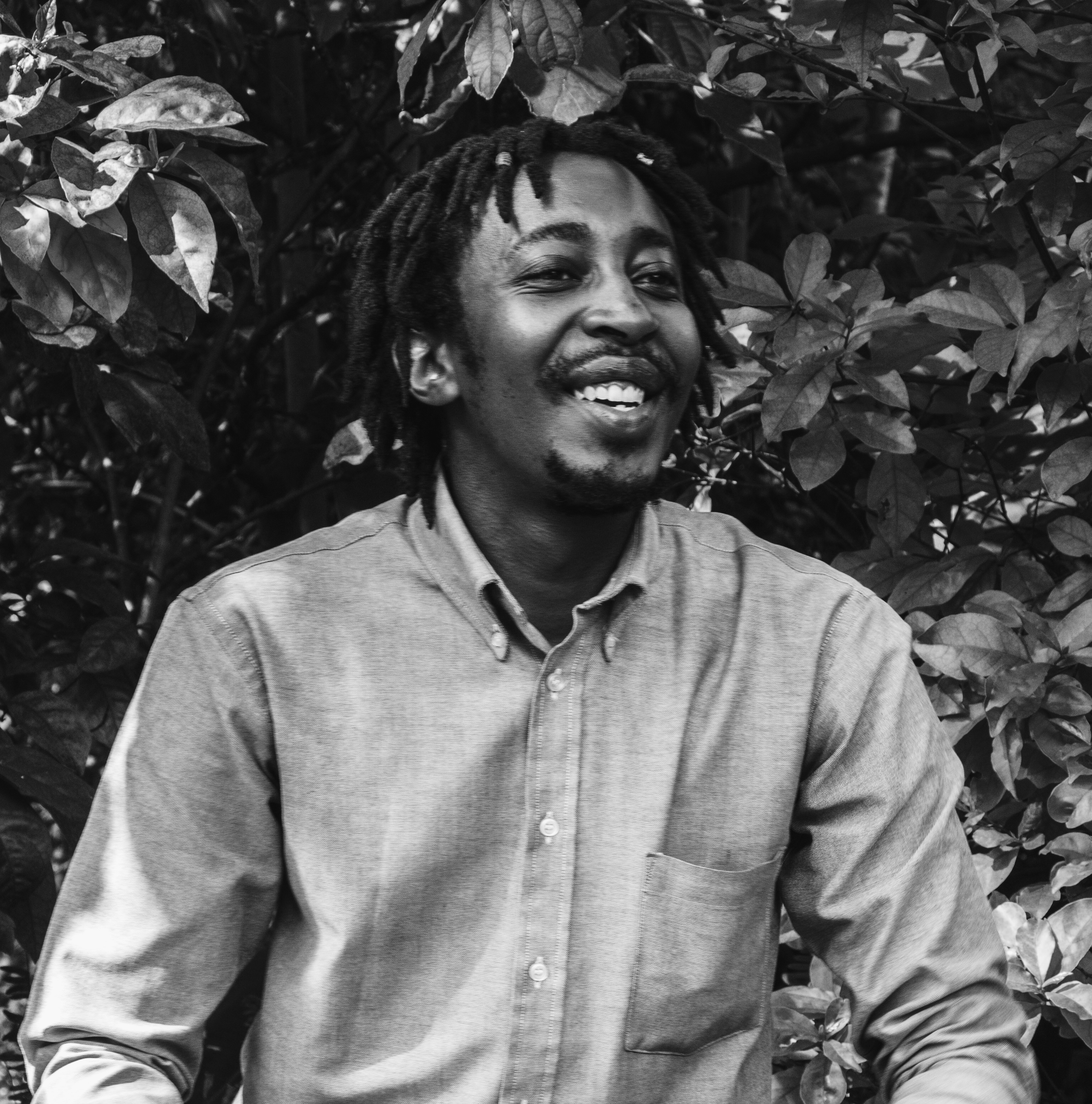 MOOKH Mag: Tell us a little about your journey. What have been some of the highlights of your musical career?
KiliHippie: Going into this journey, I felt way behind schedule. I was 23 when I made my first beat. In a society that links genius to precocity, I did have a fear that I'd never be able to reach the level I desired. In no time I realized that no one cared about any of that and the most important thing is what you bring to the table musically! Fast forward to less than a year later and I was sitting in rooms, making music with people whose music inspired me to start producing! And thanks to the plugging away daily at what I do, I eventually got to travel to Berlin in August this year as part of a cohort that constituted only 1% of the applicants. I was definitely doing sth right. It feels good to walk into the same situations I used to dread, now feeling like I belong!
MOOKH Mag: What has been the most challenging aspect?
KiliHippie: Opportunities to make any meaningful money are very rare to come by. I'm excited looking forward though cause a lot is changing fast on the ground and I don't think this will persist for much longer. Kenyans are slowly but surely becoming convinced that our art is worth paying for, in pretty pennies.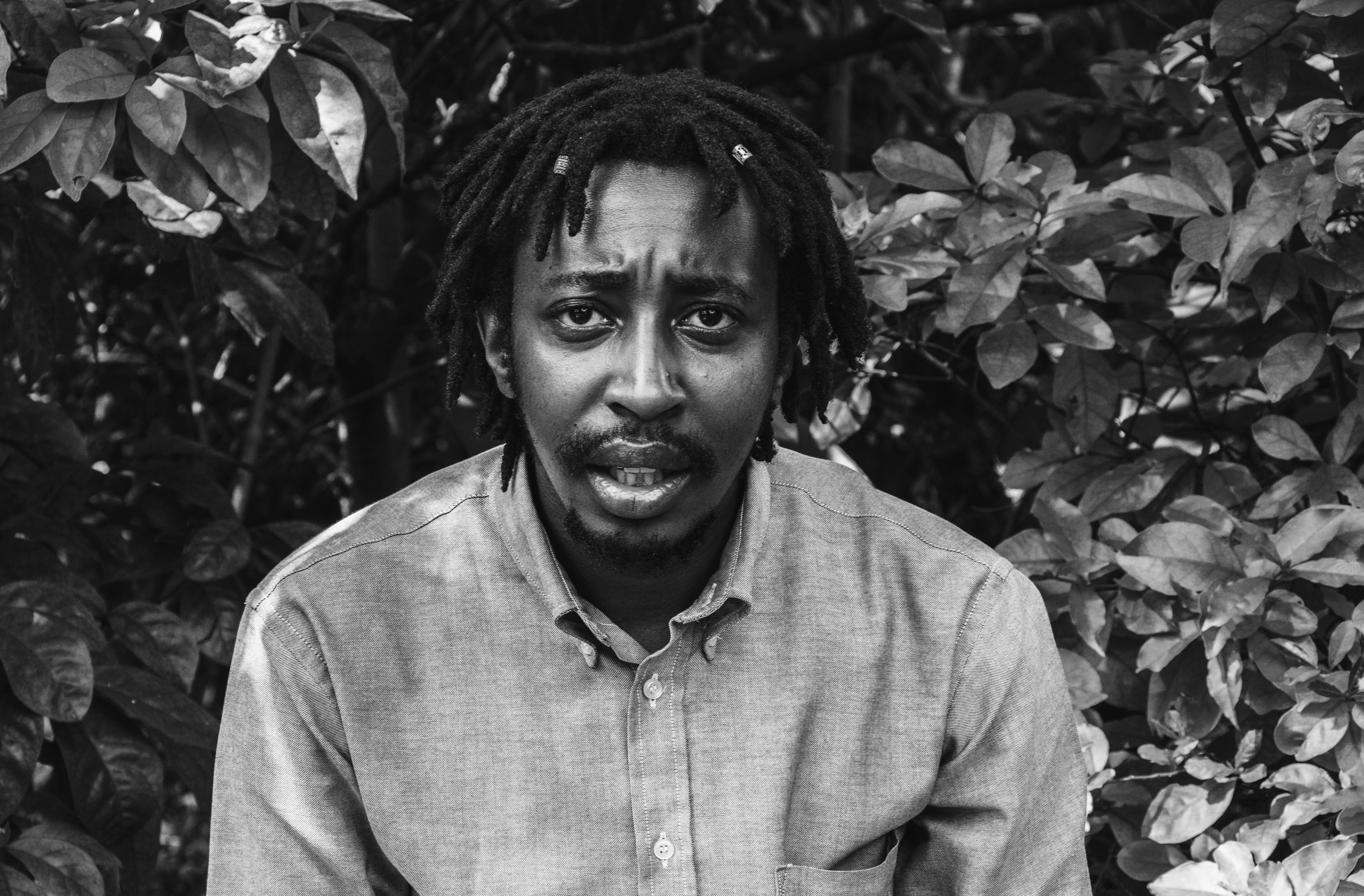 MOOKH Mag: How do you find the inspiration for your music?
KiliHippie: Working at my craft every single day regardless of my mood or 'how inspired I feel'. I believe this keeps my mind constantly stimulated. If I waited for inspiration to come to me I'd probably work once a week, so I have to chase it constantly
MOOKH Mag: Your last project, Beloved B-Sides, was an incredible project. Listening to it, I can't help but recognize that there is a dominant groovy hip hop vibe with an Afro twist. Tell us more about that?
KiliHippie: It's weird that you mention that because I used to be afraid that my music would not be 'African enough'. So I guess that shows my innate understanding of African rhythm will always express itself regardless – it's the African in me, it's the Kili in me. I like that it flows out of my soul naturally and that's my mantra in music and life. I never force it.
MOOKH Mag: Who has been your favorite artist to work with so far?
KiliHippie: Working with every artist I have with thus far has been a delight and I think I could say sth about all of them. However, BoiBlacc & TheSwamiii stand out most in my mind because I've worked with them most closely. Musically our understanding is seamless but what sets our camaraderie apart from the rest is our common philosophies and approaches to life. Next year we'll be recording a joint album together that we envision will be the best hip-hop album at its time of release! Yeah I said it!
MOOKH Mag: Who do you hope to work with in the future?
KiliHippie: I have a list in my room that I look at everyday but I'd rather keep that to myself cause they are personal milestones and that's how my mind works. I have no idea what the future holds though!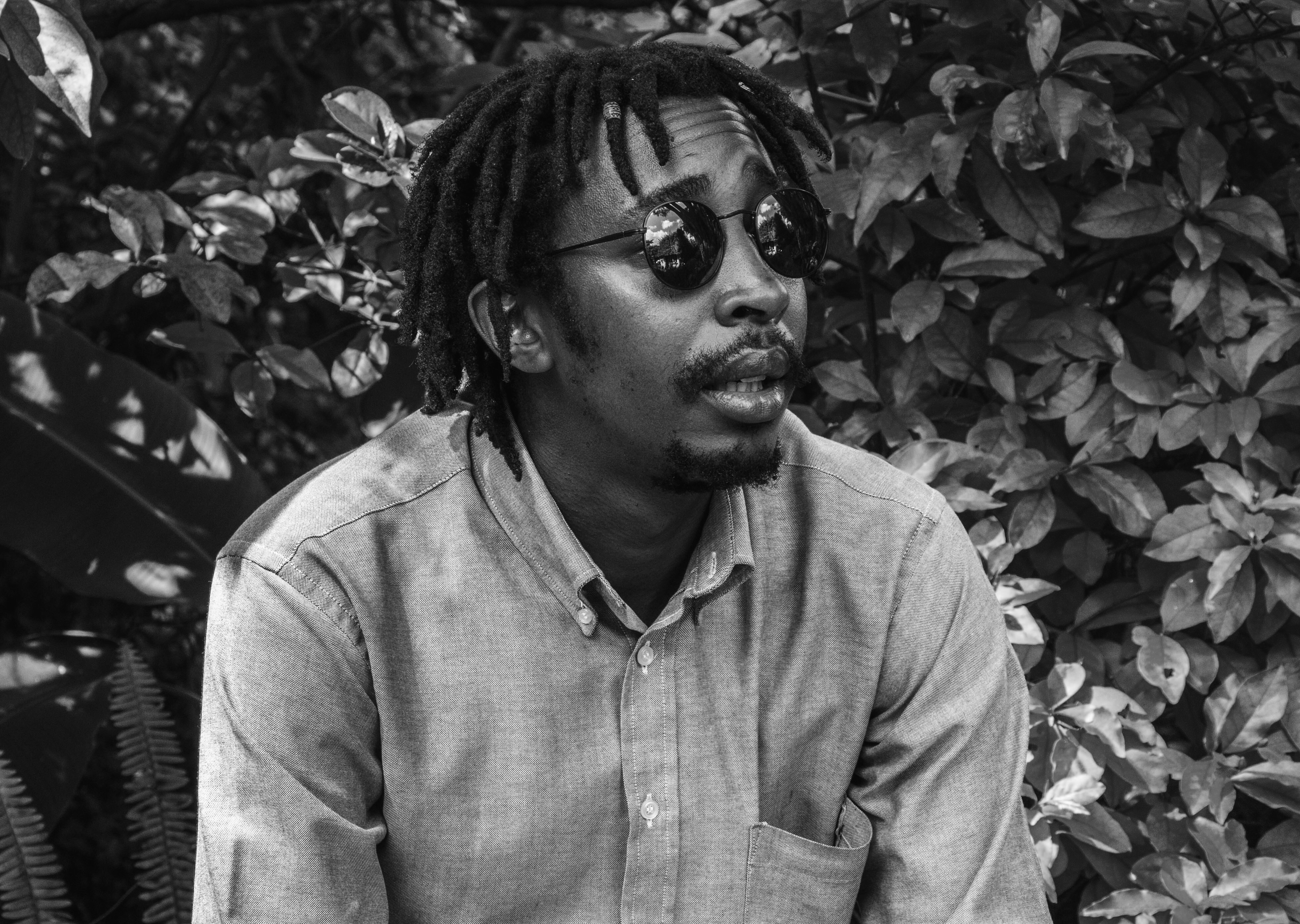 MOOKH Mag: You have a new project coming out soon. Tell us a little about that.
KiliHippie: My biggest desire since I began making music was to see the words "Prod. KiliHippie" in the title of a track. Ever since my first release I couldn't stop chasing that feeling. I wanted more! Sometime in 2018 the idea to do a compilation album of purely KiliHippie productions was birthed out of the realization that making an individual collaborative album with other artists would be too hard! We were all out here living real life and schedules would conflict as a result. So, I decided to take the power into my hands. Almost two years, many songs (more than I can count) and some stylistic changes later, I have this masterpiece I wanna share with the world. Thanks in large part to the inspiring musicians I've worked with on the album, of course! It turned out to be more than just a compilation, the album tells our story. A story of finding happiness and optimism in the midst of the struggles we endure as creatives in Kenya.
MOOKH Mag: How would you describe the vibe/sound of this new project?
KiliHippie: Soulful bangers!
MOOKH Mag: What can we expect from you in the future?
KiliHippie: I prefer to take it one day at a time. I don't know what the future holds and I guess I like it that way. But, I expect to be on a lot of projects. Keep your eyes peeled!
Watch out for KiliHippie's new project dropping November 30th, grab your tickets to the album launch here. Check out KiliHippie's music here.
---