Kelele Sessions In Review
From the first time, I knew it. Kelele Sessions is a dream come true for any Kenyan musician and music lover.
What is Kelele Sessions? I'm glad you asked!
Welcome the new brainchild of Mookh Africa, Black Market Africa and Supersonic Africa. In the weekly intimate event in Nairobi, 3 alternative Kenyan musicians showcase their released/unreleased music to a selected group of listeners at Supersonic Studios. This is where Coke Studio Africa resides every year and where the Sol Generation promo video was shot. Yup, I spotted those coloured bulbs lazing in the background.
The inaugural edition of Kelele Sessions was held on Thursday 9th May 2019. And the Kenyan artists on display were Afrohouse legend Suraj, Mbithi aka the Kamba Boy, and Earlwin with his cinematic 2018 album The Park Bench. I was told it was one chill event.
Just like the first time, invited guests for the second Kelele Sessions were from different fields of Kenyan entertainment. There were journalists, musicians, producers, DJs, filmmakers and even videographers to document the low-key event. And of course the regulars: TAIO Tripper of Supersonic Africa and wasee wa Mookh.
But never did I imagine I would be in the same room with Provoke, Bey T or even Octopizzo all in one day.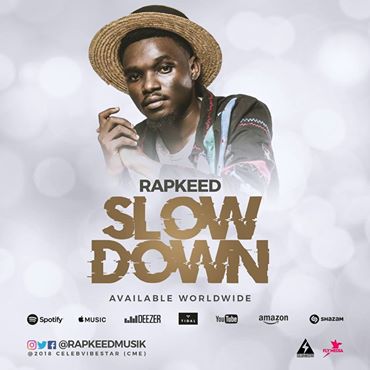 The first artist of the night was Kenyan music producer and sound engineer Jaaz Odongo. Coming from a musical family, he started playing the guitar at 11, formed a rock band Ueta in high school and started producing music in university. In the last 10 years, he's worked with all strains of Kenyan musicians from Fena Gitu's Fenamenal Woman to Wanja Wohoro's debut album The Matriarch. He confessed he wants to make millionaires out of artists.
The second artist is a child of both Eritrea and Ethiopia, hence the fair skin. Bey T revealed she was born and raised in Kenya and later in the USA. She started releasing music when she came back home and the 20-year-old is already making waves in NuNairobi for her new school hip hop. No wonder she was selected under Mr Eazi's emPawa Africa final 10. And emerged no 2 overall in Cape Town SA out of 100 young African artists.
I had not heard of the last artist until that Thursday night. Chris Kaiga is a young rasta complete with long neat locks. He's not new to the music scene; he was part of the crew that released the infamous Pombe Bangi song back in 2014. Now he's a solo musician and studio owner representing Langata. He described his sound as debe music, which is an alteration of the trending gengeton beat but riding heavy on bass.
That Thursday night, we huddled inside Supersonic Studio in Lavington, listened to their music and openly shared our feedback. Discussion points about the Kenyan music industry naturally come up. Because that's what happens when you put different Kenyan creatives in one world-class studio.
Octopizzo sat in the middle of the high-ceiling room like the chairman of the meeting. He was the Don.
In case you weren't there, here is what you missed at the second edition of Kelele Sessions.
On the Kenyan sound
This topic never fails to show up in Kenyan music forums. It began when Bey T gave a disclaimer before playing her unreleased music. As a new wave musician who sings predominantly in English, it's difficult to put an identity on her. Many wonder whether she's Kenyan enough.
Not everyone has to use African instruments, beats or languages for their music to be African. We should give people the freedom to make their type of music as their influences are diverse. This one hit me as I have a huge bias towards Afro-fusion artists since they carry on our rich culture. But she made a point when she said that Drake or The Weekend are not described as Canadian artists but international stars. We need such artists to take us global. Kenya to the world.
Because of the internet, alternative Kenyan musicians should make music for both the local and global market. And not for Kenyan media stations which rarely play Kenyan music anyway (except a few unique Kenyan radio shows). The playground is bigger now.
On Authenticity
Even though we are free to make R&B or jazz, it needs to be authentic. Many agreed that AfricaSun by Tetu Shani needed a distinctly African flavour on top of those tropical house beats by Jaaz. And no wonder shrap is now a thing, trap beats laced with sheng lyrics. Migos can't do that!
The best example of authenticity in the room was Chris Kaiga. His debe music was a sincere vibe. He has a unique storytelling flow in his feel-good songs that is rare among Kenyan rappers ever since Mejja. He delivers his ever relatable stories in sheng, Nairobi's unofficial language which Octopizzo has taken international through his chart-topping hip-hop hits.
Any Kenyan artist would shoot a party song like Zimenice in the nearest nightclub. However, Chris and his video director Franck did something fresh and unexpected. His music videos are eccentric and funny - reminiscent of Amine or Tyler The Creator. He even gave some of the guests Childish Gambino vibes.
As Lindsay, who knew him from Langata said, don't lose your silliness.
On Music Production
And as Octopizzo declared, quality is better than quantity. That's why he uses a specific process. He has a different music producer who creates the beats, records him, mixes and then masters his song. The music producers in the room including Provoke agreed that this is a better route because when one person does everything, they miss something because of listening to it too much.
That means there is a need for strictly record producers, mixing and mastering engineers in Kenya.
For the upcoming musicians who can't afford all those producers or lack the contacts (Bey T and Chris were lucky), there is a way. The advice dished out was to visit an established music producer with your bedroom producer in order for them to learn some crucial skills. This will make a huge difference in the sound quality of your next music release.
Octopizzo admitted it takes time to produce a great song, even six months. But it is all worth it when it earns you award nominations and international gig bookings that appreciate quality over quantity.
Saying No to Yes Men
Speaking of, get yourself people who will tell you the truth bluntly - like at Kelele Sessions. This diverse group was not afraid to be honest and even harsh sometimes. Because there are too many yes men who offer too much hype that does not result in growth.
A group of people including Vick Ongaya, Octopizzo's manager, felt that Bey T is a better singer than rapper. She has the flow but lacks the command of a rapper. She also admitted to having less confidence when recording her rap songs.
Don't get me wrong, it's necessary to have friends who boost your confidence. But the opposite is also true. Octo has one critical friend who always listens to his songs before they are released. If he says it's bad, Octo knows he means well and goes back to the studio. If the friend says it's good, then he knows it's good.
On the Film and Music Industry
Tosh Gitonga is not actively in the Kenyan music industry but brought his own perspective into the discussion as a Kenyan filmmaker. The director of Nairobi Half Life and most recently Disconnect proudly uses Kenyan songs in his movies. After doing commercial film projects that were stifling his creativity, he advised us to focus more on the craft than the money. We are here to create after all.
How can the Kenyan film and music industry cooperate? Through mutual collaborations, he said. He was willing to shoot a free music video for a Kenyan musician and get a music score for his film in return. This, he felt, would help both local industries grow.
Kenyan actress Joyce Maina also made the connection. She expressed how magical it would be to hear a Kenyan song and remember the scene it was playing in a local movie. We all agreed, including her wife and fellow influencer Lindsay, with whom she hosts the funny YouTube show called Wine and Trash.
On Beefing
"Don't beef with someone below you. Unless it reflects in the bank." Octopizzo was referring to Bey T's diss track to upcoming Kenyan singer Tanasha Donna. This took us back to the juiciest beef of the century. The great war of Drake and Meek Mill resulted in major publicity and sales. However, Drake later regretted it and they eventually reconciled.
Like a big brother, Octopizzo advised Bey T to keep her emotions aside. If you respond to a diss, you've automatically lost. He disses people all the time in his songs without explicitly mentioning their names.
You don't need to prove yourself to haters. Just do your thing and let the money talk.
On Branding
Octopizzo introduced himself as a businessman who does music. In 2019, you are not only an artist but also a brand and business. You have to be deliberate about your moves especially when beefing.
Another big Kenyan brand, Akothee, is recognized more for her social media presence than her music. Your personality as an artist should match on and off stage. Now that's consistency.
PR girl Anchie, who works with Vanessa Mdee, applauded Octopizzo and Bey T for looking like stars. Both in gold neckpieces, the young uptown kidwas also in a red and white tracksuit. And accessorised further by her baller-boyfriend Charlton who is always in her music videos.
On Promotion
Another discussion that came up at the open forum was music promotion. According to Provoke who started the #playKenyanMusic years ago, Kenyan musicians are lazy. They upload their music online then expect fans to find it.

Jaaz not only produces music but also creates content around it. This includes live music videos and concerts through his company Motion Image and Sound Ltd. His latest project is with the lovely Karun.
https://www.youtube.com/watch?v=fF2BzQLFbhY
One of the oldest ways to sell music is through hawking. And Octopizzo admitted to starting on the streets way before he could sell his fourth album Next Year exclusively on iTunes. Yviona, one of emPawa 100 artists, is the most recent example of an upcoming Kenyan musician who has earned her dough that way.
The don insisted that nobody owes you anything. You have to be persistent on the DMs and messages in order to get your big break like Vicmass Luodollar and his Bank Otuch remix featuring Octo. However, friends will expect you to lift them up without doing the work, without producing high-quality content and promoting their music relentlessly.
There's no room to be lazy in this age. There are too many online and offline avenues to introduce people to our art.
On The Music Industry
The final word was delivered by Brian Smallz of Black Market Africa. And it hit all the way home.
An industry is not structures but the people. You don't hear doctors or nurses degrade their industry despite numerous strikes. That's why we should stop trash talking the Kenyan music industry and start doing something about it.
How, you ask? By seeking information, collaborating with others and travelling to see what other people are doing. Nigerians do not have so-called structures but they hustle hard and support each other. As creators and fans, we also give constructive feedback to our artists even outside Kelele Sessions.
We already have great Kenyan content of all styles and genres. The challenge is to make so much noise about alternative Kenyan music that Kenyans can't ignore it anymore. To design our table so big that mainstream media and the government now wants to sit on it.
When we create demand for quality Kenyan music locally, it has to spill internationally. The only way a bucket will overflow is when it's full.
The listening session and discussion was supposed to last from 7 to 9 pm. It spilt all the way till midnight. We made enough Kelele, discovered new Kenyan artists and made interesting connections. And most importantly, we learnt how to do music right from the experts. While sipping expensive drinks from Qway Social.
There are newly invited guests every week; who knows, it could be you next. In the meantime, watch Kelele Sessions highlights every Thursday night on Black Market Africa's Instagram. Class is always in session.
All I know is, it was a dream come true for a music lover like me.
Joy Ruguru is a Kenyan writer and radio presenter with an unhealthy addiction to music. Hence, her friends like to call her The Music Junkie. Catch her on the entertainment blog LaMusicJunkie reviewing Kenyan music, or gushing about local events. Or both.
---