The Enjoyment Inside Nyege Nyege 2019
I arrived in Jinja on Tuesday evening, exhausted and dusty from the 17-hour drive from Nairobi with no idea what the weekend ahead had in store for me. I was nervous, excited and just the tiniest bit apprehensive because, full disclosure, I wasn't sure I had it in me to make it through four full days of nonstop turn up. But alas...
Only one life to live, therefore, enjoyment must kill me.

— Dunni (@abisolabejide) August 25, 2017
Every September since 2015, people from all over the world have made the pilgrimage down to Jinja, Uganda in the thousands. One might wonder what calling this small town in East Africa has to offer that has people of an array of nationalities and ethnicities crossing oceans to converge at Njeru, Jinja. Well, other than being home to the source of what is disputed to be the longest river in the world, the Nile, Jinja is the home of the Nyege Nyege Festival. The four-day music festival is situated on the lush ground right at the source of the Nile. Nestled between what feels like a tropical forest, Discovery Beach is simply breathtaking. Walking around I got the feeling that I was wandering around a tropical paradise; a garden of Eden of sorts. Appropriately removed from the chaos of the city, it is the perfect place to just let loose and immerse yourself in the Nyege Nyege Festival experience.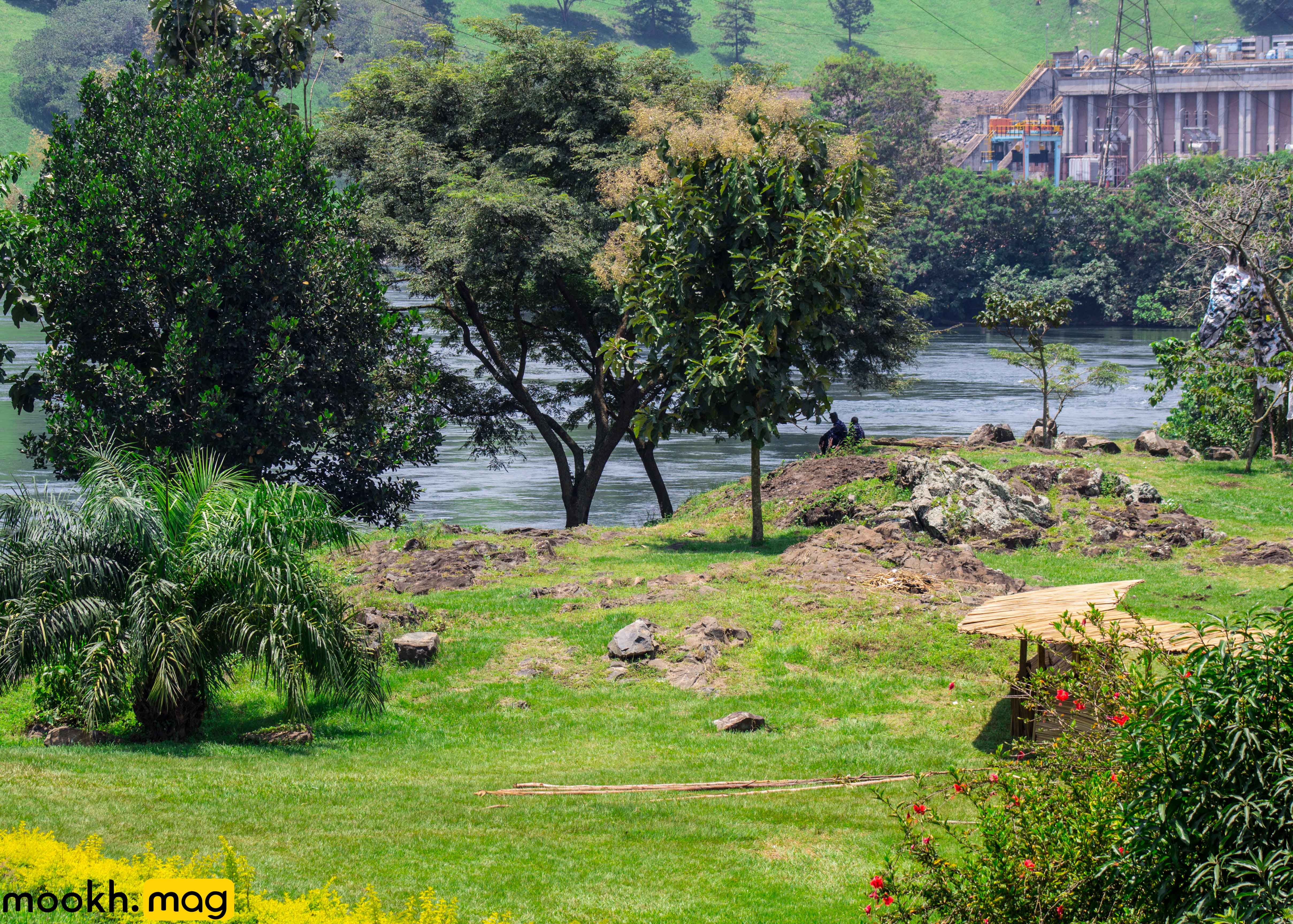 One thing I really enjoyed about Nyege Nyege is that it is more than just a musical festival. It is a creative hub and a cultural experience. Other than an outstanding collection of musical performances, the festival is home to a variety of visual artists. Upon entering the festival for the first time, I walked into a space dedicated to an art exhibition and a crafts market. The whole space is an explosion of color. It is occupied with everything from beautiful oil paintings from various local artists to little craft items and even a tattoo stand should you want the Nyege Nyege experience forever immortalized on your body. I particularly loved the fact that the vendors were all local; providing them with an opportunity to get that coin while allowing us to interact with the local culture.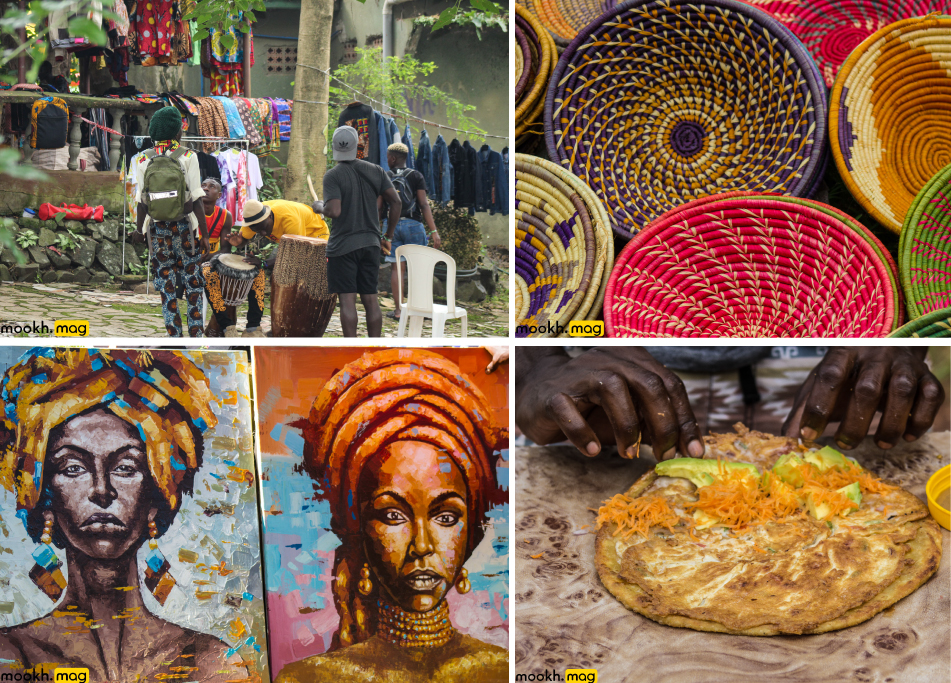 Also, let's not forget the food! The food stalls had everything to offer; Indian, Japanese, vegetarian, BBQ, you name it! And, everything was so freaking delicious but if we're being real here, when you go to Rome, you do as the Romans do and eat the best Rolexes you'll ever taste in the history of ever. I recall asking myself numerous times how many rolexes is one too many rolexes? Despite the constant worry that I'd breakout in hives because of the amount of protein I was consuming, I somehow always convinced myself to have one more. I probably ate more rolexes than is advisable but I regret nothing.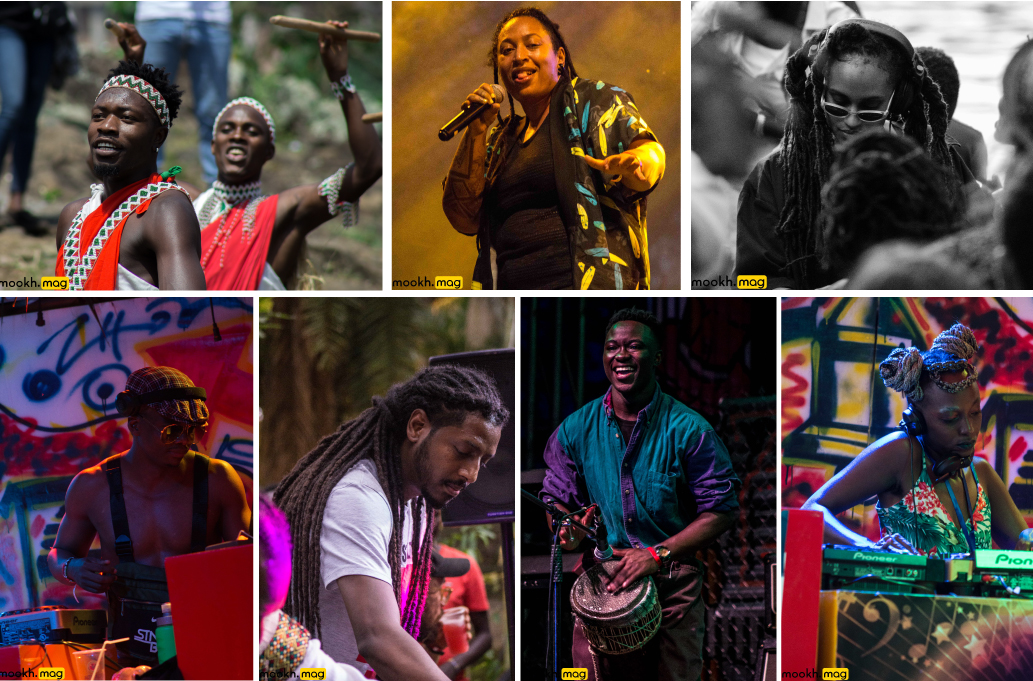 Nyege Nyege refers to the uncontrollable urge to dance. Therefore, and quite obviously, the festival is a music lover's paradise. Boasting musical performances by artists hailing from all over the world, Nyege Nyege has something for everyone. Festival goers were gifted with a medley of musical genres including Kudros, Kwaito, Afro-house, Hiplife, Tuarege, Cosmic Synths from Niger, Arab Tech, Morrocan Bass, Zouk Bass, Soukous Balani, Funana and Swahili Trap, Tigrinian Blues; basically, anything you could think of across five stages.The festival was filled with moving bodies; twisting and turning, gyrating and spiraling because when the music hit you, you felt no pain just an uncontrollable, undeniable urge to dance. It was an incredible sight to behold; watching an array of people brought together by their love for music and an unexplainable need to dance. With sets from Uganda's hottest DJs, The Bell Jamz Stage was a favorite for revelers looking to dance the night away to club bangers both from Africa and outside the continent. Obviously, most of my Kenyan peeps felt right home. It's like we found Mercury or 1824 on the shores of Lake Victoria.
The Main Stage was home to some of the most electrifying performances I have ever witnessed. The Eternal Disco, was a personal favorite and home to some of the best electronic dance music you'll ever hear. Not to mention, as the name suggests, the Eternal Disco is always alive and vibrating with all the good vibes. But, where Kenyans go, Wamlambez follows and somehow I found myself shouting Wamnyonyez in the middle of a Boiler Room set with a group of some of the most lit Kenyans I've ever had the pleasure of partying with.
The Dark Star Stage was home to alternative and underground music while the 154 stage had me mesmerized with its African traditional performances guaranteed to put you in a trance. From one of Uganda's popular teen bands in the 70s, The Cranes; to the renowned Ethiopian music producer, songwriter and DJ, Rophnan, there was something for everyone. As a Kenyan girl born and raised in South C, you know I'm a Nazizi stan. So, seeing Kenya's first lady of hip hop take the main stage as the main act of the last day was the ultimate high.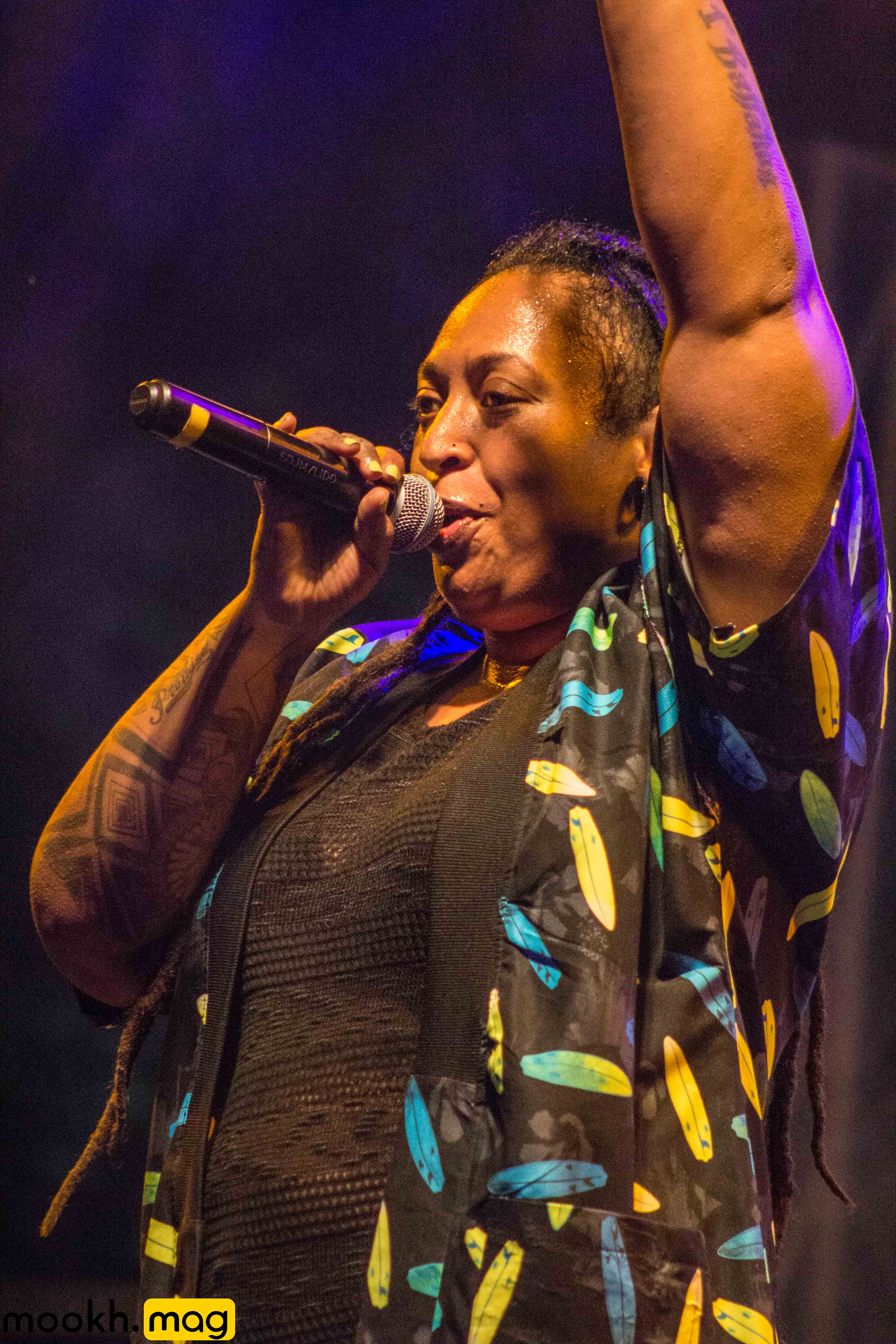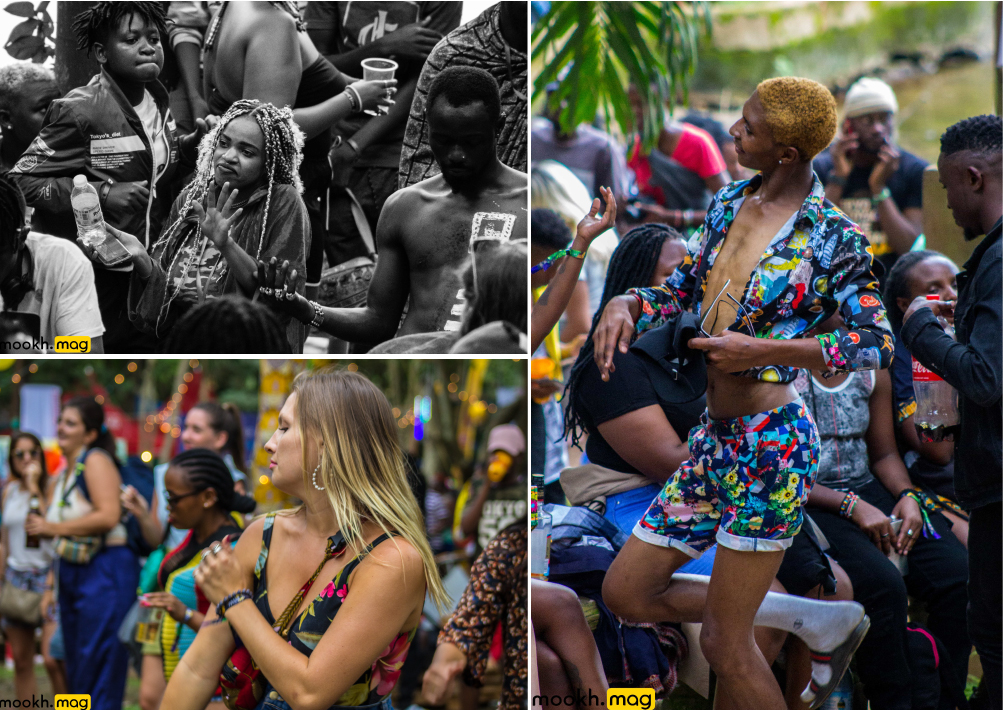 What I came to realize is that Nyege Nyege is more than just a four-day music festival. It's an experience. A feast for the senses. You'll see things, feel things, hear things, taste things that will set your spirit ablaze. It may sound as an exaggeration but, I shit you not when I say, the Nyege Nyege Festival 2019 was hands down, without a shadow of a doubt, the best experience of my life.
Enjoyment postponed till further notice.
Thanks,Management.

— cruelvalentino (@nimu_kamau) September 15, 2019
---