Hopiho: The Cameroonian Rapper's Latest Project, Ton Préféré, Is Authentic And His Best Project So Far
Hopiho is a Cameroonian rapper whose sound and content is heavily influenced by his experiences. Having lived on three continents, his experiences have allowed him to make music that speaks to his audience despite barriers of space, time and language. Refreshingly aware of his platform and the ability it has to inspire conversation and change, he doesn't just make music to top charts, he also makes music that sheds a light on the social issues affecting his homeland. He makes music that is wholesome and meaningful and true to his sound. We had a chat with him about his latest album, the hip hop scene in Cameroon and the change he hopes to inspire with his music.
MOOKH Mag: What was your first experience with music that inspired your career as a rapper?
Hopiho: When I was young, I didn't envision making a career in music. As a teenager, I was obsessed with sports and I dreamed of becoming a professional footballer. At 15, I convinced my parents that I had to leave Africa in order to make my dream come true. I went to France and they supported me throughout my whole journey. Unfortunately, I didn't become a professional footballer, but it wasn't for lack of trying.
Music was just a hobby I was doing with friends. It definitely wasn't love at first sight. Music kind of grew on me, and today, I am completely addicted to it. I think about it day and night.
MOOKH Mag: How has your sound evolved since you first started making music?
Hopiho: When I started making music, I was a knockoff version of American rappers. I was young and impressionable, so I was just busy copying and pasting everything they were doing. For example, when the chipmunk soul sound was trendy, I made a lot of songs in that vein.
Now, things are different. I have learned a lot, I have matured and I have a clear vision of what I want to accomplish. Instead of following trends, I try to create them. I have freed myself from all insecurities, and I am more comfortable in my own skin. I'm not trying to be like American rappers anymore. I'm not trying to hide my accent anymore. My music is now more in tune with my identity. It's more authentic, and I believe that's the reason why more people gravitate towards it.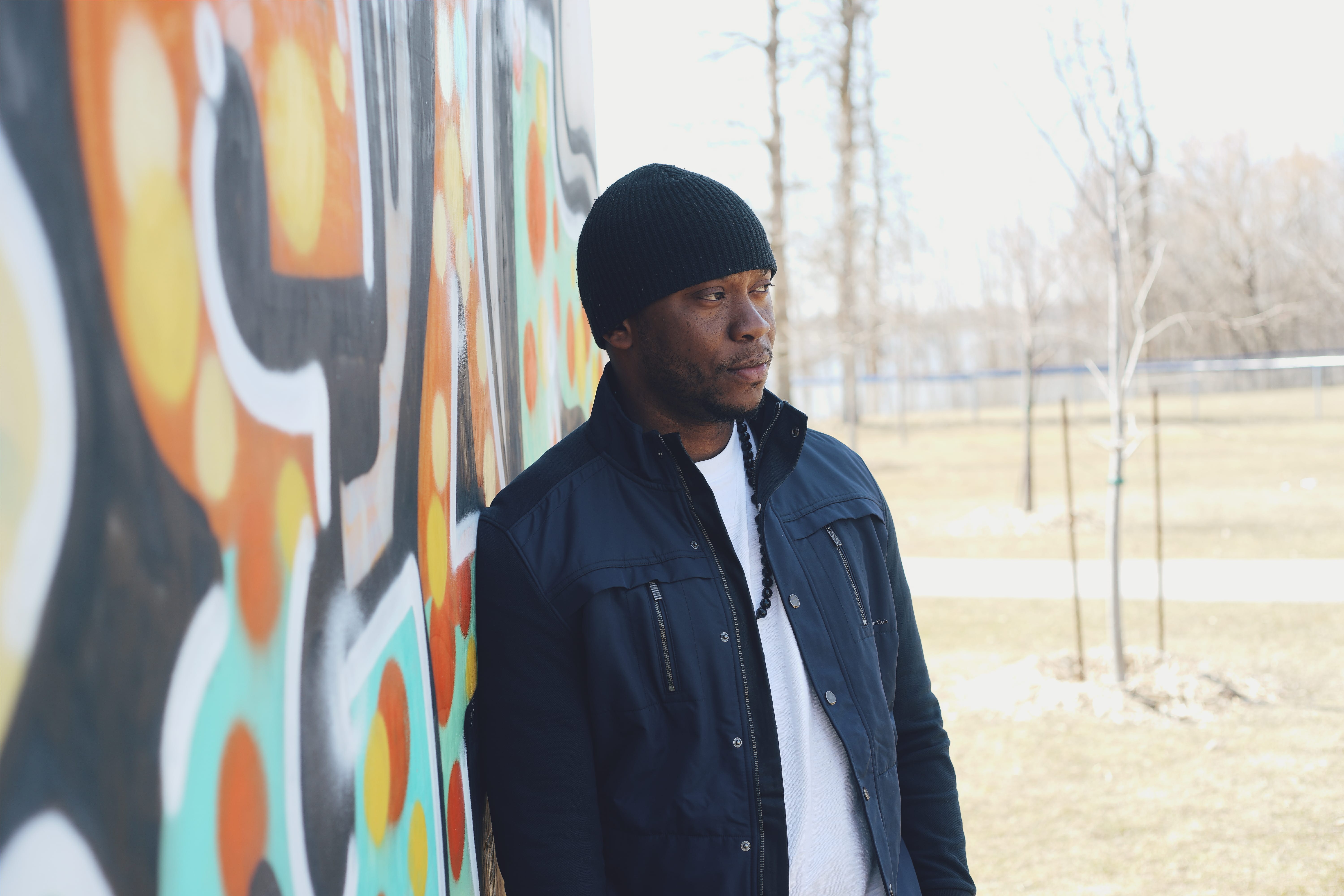 MOOKH Mag: You have lived in different parts of the world including France, Canada, Cameroon and Kenya. How have those experiences influenced your sound?
Hopiho: Traveling around the world has certainly opened my mind. It has allowed me to discover other cultures, and it has shaped the way I view the world. Most importantly, traveling has also allowed me to meet extraordinary and super talented people. For example, if I hadn't lived in Kenya, I would never have met So Fresh NP, the Kenyan musician who composed nearly 80% of the beats on my new album, Ton Préféré.
Thanks to all the trips I have made in my life, I have been able to build a multicultural team, with members coming from all over the world. In addition to So Fresh NP, I also work with the singer Sabaya, who is from France and Côte d'Ivoire. My sound engineer, Tom Lapointe, is from Quebec. My guitarist, Diego M, is Colombian. All the aforementioned people have helped me become the artist that I am today. Even though the majority of my lyrics are in French, that didn't prevent many English-speaking listeners from enjoying my latest album. I believe that the reason why the songs have been able to transcend language barriers, is simply because I have surrounded myself with people from different backgrounds and all walks of life. They brought new perspectives to the table and helped me become aware of my blind spots.
MOOKH Africa: How does the hip-hop scene in other places you've lived in compare to your native Cameroon?
Hopiho: Cameroonians prefer listening to Nigerian music, Ivorian music and Congolese music. Cameroon is a country where hip-hop has a hard time establishing itself. When you take a look at the music charts on YouTube, you realize that Maître Gims is the only rapper in the top 10 most popular artists. He is ranked at the 7th place and is overtaken by the likes of Fally Ipupa, Singuila, DJ Kerozen, Innoss'B, Dadju and DJ Arafat.
As you can see, rap is not the most popular musical genre in Cameroon. Does that discourage me? Absolutely not. On the contrary, I look forward to converting my fellow Cameroonians into rap fans. I am aware that it is a daunting task, but I love challenges.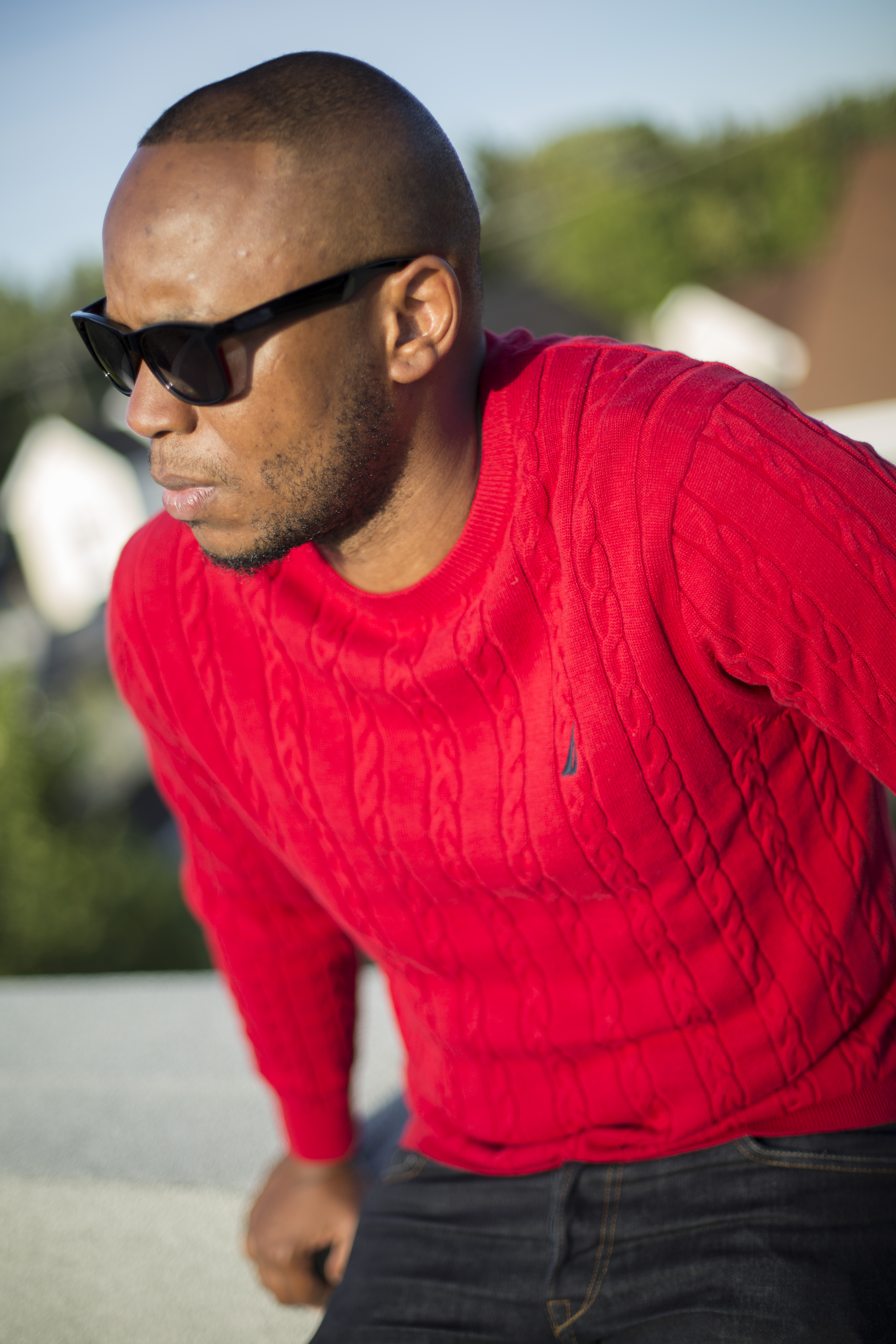 MOOKH Mag: You've been really busy, releasing a project in 2018 and 2019. What sets Ton Préféré apart from Un Lion Parmi Les Hommes?
Hopiho: 18 months separate these two albums. I think that during that time, I have made great strides. I believe that I've become a better rapper, and I can say with the utmost confidence that Ton Préféré is the best album of my career. The album is short, because I didn't want any fillers. I really wanted to create a homogeneous project where all the songs are top-notch quality, and I sincerely believe that I have achieved my goal.
The feedback has been quite positive: most people really enjoyed the album. The only negative comment I received came from people who felt that the album was too short. I take that as a compliment, as I assume that these people really enjoyed the album listening experience and wished it were longer.
MOOKH Mag: I noticed that two songs, Indomptable and Seul, on Un Lion Parmi Les Hommes have been remixed on Ton Préféré. Why did you feel the need to reinvent these songs?
Hopiho: Seul and Indomptable were the two best songs on the previous album, and I felt like they deserved more exposure. By remixing them, I extended the life cycle of these songs. The listeners, who love the remixes will be interested in discovering the original versions. On the flip side, the listeners who liked the original versions will be eager to hear the remixes.
1
2
MOOKH Mag: The last song on Ton Préféré, L.E.F. 2019, features the children's choir, La Chorale du CRI and speaks on the lack of improvement in the living standards in Cameroon. Tell us more about that?
Hopiho: In Cameroon, two out of ten provinces are English-speaking: the Northwest and Southwest provinces. Anglophones represent about 20% of the Cameroonian population. Although the country is predominantly French-speaking, English and French are Cameroon's two official languages.
In October 2016, lawyers and teachers in the English-speaking provinces went on strike because they demanded that the status of English, as an official language, be respected. Instead of trying to find solutions to the grievances raised, the government used force to silence all dissenting voices. Things quickly went sour, and the protests turned into an armed conflict.
Today, Cameroon is divided, and we need a new leader who will ease tensions. The current president, who has been in power for 37 years, is not the right man for the job. I have lost faith in his ability to restore peace and prosperity in Cameroon. His track record is simply abysmal.
MOOKH Mag: What impact do you hope your music will have on the social and economic issues affecting your country?
Hopiho: I wrote L.E.F. 2019 because my country is in a serious political crisis. I couldn't remain silent, because silence implies consent. I had to do something, so I decided to share my feelings in a song. Of course, I'm very clear-headed; L.E.F. 2019 will not change the world, that is a certainty. However, through this song, I disassociated myself from this regime that has been oppressing my people for 37 years.
MOOKH Mag: Any projects from you we can look forward to in the near future?
Hopiho: While people are listening to the latest album, I am already working on the next one. For me, music is an obsession, and I'm always trying to hone my skills. The song I am writing today must be better than the one I did yesterday, and the song I will do tomorrow must be better than the one I did today. It is this constant desire to reach greater heights that pushes me to release albums regularly. I don't know when the next album will come out, because the project is still in its infancy stage. However, I can tell you that I will be releasing new videos in the upcoming months. I will also try to organize a series of concerts. Stay tuned!
---