The Free Mind Sessions Are Here To Break You Out of Mental Prisons
Cover image: Hollywood actor Mark Valley (left) speaking to founders, Nyacomba Githu (middle) and Lindsay Obath (right), at one of their Biashara Edition's in 2018
With Free Mind Sessions, Nyacomba - the founder, has been able to create a safe space where individuals can come together and share their opinions and experiences in a space where the aim is to achieve open-mindedness and enlightenment through engaging conversation. A space where individuals don't shy away from vulnerability; if anything, it is encouraged. In her own words, here is how she was able to create such a space -Rahma Seif
My passion for design began at a young age probably around seven years old, when I figured out that I could cut the bottom of my father's curtains to make clothes for my dolls before he noticed that they were getting shorter. Fast forward, I joined high school and chose Home Science as one of the main subjects that I would pursue for four years. Joining University, I realized that I want to go deeper and got excited when I found out there is a Design degree in the arts department and immediately jumped right in. I was enjoying every bit of it as we explored other aspects of design such as product, illustration, interiors, graphics and most of all my favourite, textiles and fashion.
During the heat of my third year, tragedy struck my family and I lost my father. Someone very dear to me, having lived solely with him after my parents divorced at the age of seven. I struggled to stay strong and be focused on my studies but I mentally and physically crashed midway through my exams and the University forced me to repeat the year as my grades did not meet the mark.
With encouragement from my wonderful lecturer, Ogake Mosomi, who urged me that this was a way to see things in a different perspective with the thesis project she had assigned us, I was able to use what I was feeling and going through to create something beautiful. I thought about all the conversations I had with my father, the way he encouraged me to go out into the world and be confident and among people, make sure they feel just as amazing around you as they do among themselves. I began to think that I wanted to create garments that embody that truth and that is how "Ethereal Bohemia - A Free Mind " was born.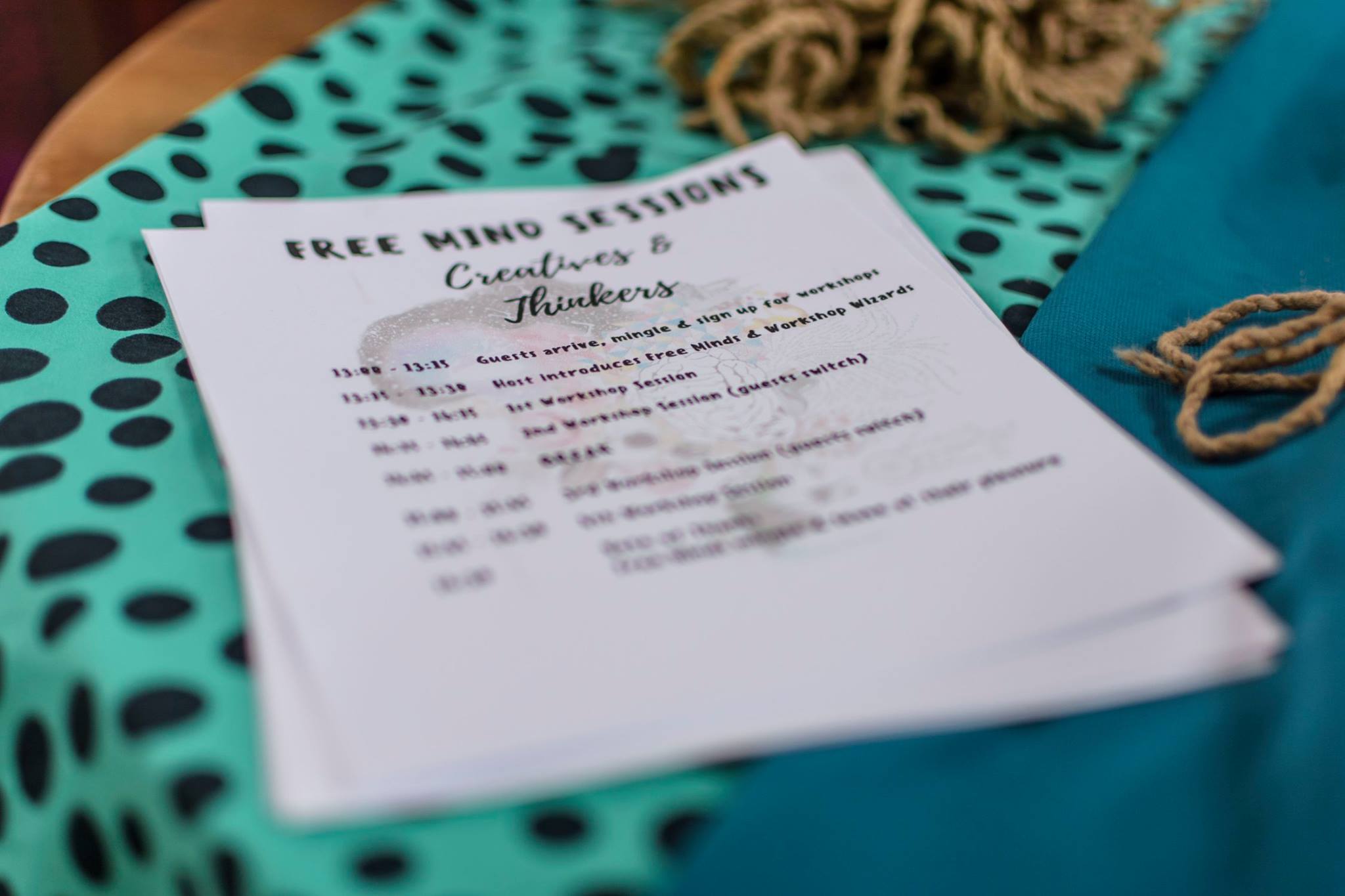 A program from one of the Creative Sessions in 2017
After an intense year, we always break for a three month holiday before going into our final year, normally I would immerse myself into my internship which at the time I was working with a jewellery firm, Shop Soko, here in Nairobi but this time things were different. I was thinking about my project and how I did not want to shelf it like any other thesis. I wanted to make it beyond just a fancy clothing line. Using my knowledge of the social design aspect of my thesis, I knew that I wanted to create a space that gave people a chance to be free and speak boldly without any fear in their mind. Breaking the jail they put themselves in every day. But how was I going to do that? I began brainstorming with my circles and the responses were interesting. I could feel there was a need for what I wanted to accomplish but I could also feel some resistance from some parties too. Was it the fear that finally, I wanted to break the barrier and allow for real human connection? I was not sure.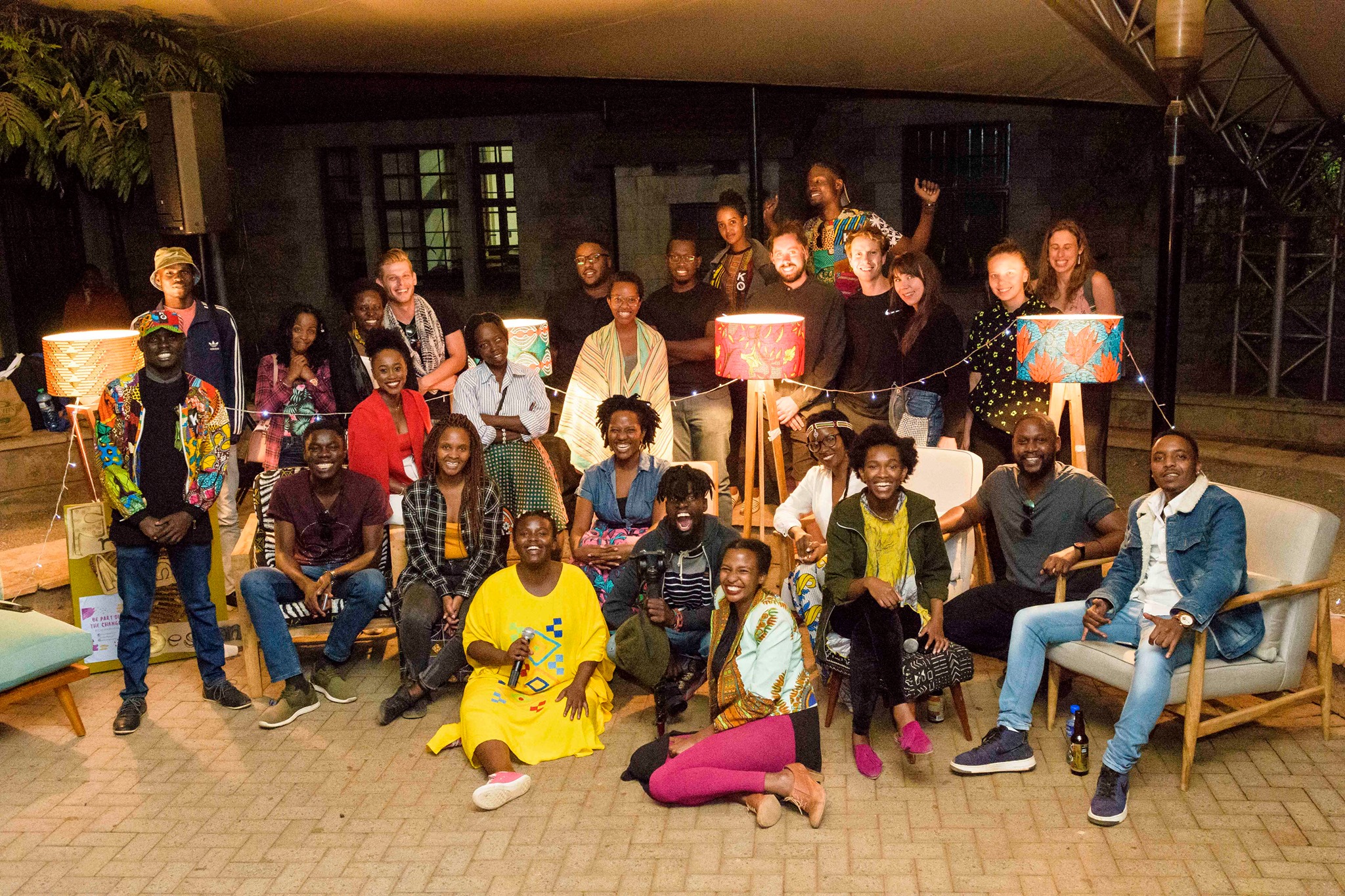 Free Mind Sessions at Nairobi Design Week in March 2019
What was once just me, became a team when four other women joined me and we embarked on this crazy journey where we had to figure out venues, roles of each member of the team in regards to event management, social media, decor and financials. Documenting the process was something I wanted to do from the jump as well. So, for the first gig so we got sound, film and photography team on board too.
We held our first session at Kengele's Bar in Lavington in February, 2017 and we were about twenty people who were mostly all my team members' friends but we used that as a stepping stone for the next one. The following month we held it in the backyard at Alchemist and it was an instant success with double the people we had the first time round. The ethos of Free Mind Sessions, which I began to narrate at the end as I gave the vote of thanks and closing remarks, was inspired by Bob Marley's words "Emancipate yourselves from mental slavery none but ourselves can free your minds" .The need grew for the sessions to not only cover creatives' issues with the creative industry but social issues such as mental health, governance in our country, relationships, failure in our society, business issues such as financial literacy, entrepreneurship, and business mess-ups. We like to have fun and our breaks between our intense sessions are our quiz nights and open mic nights which essentially give people a chance to network too. That is how we formed our four key pillars.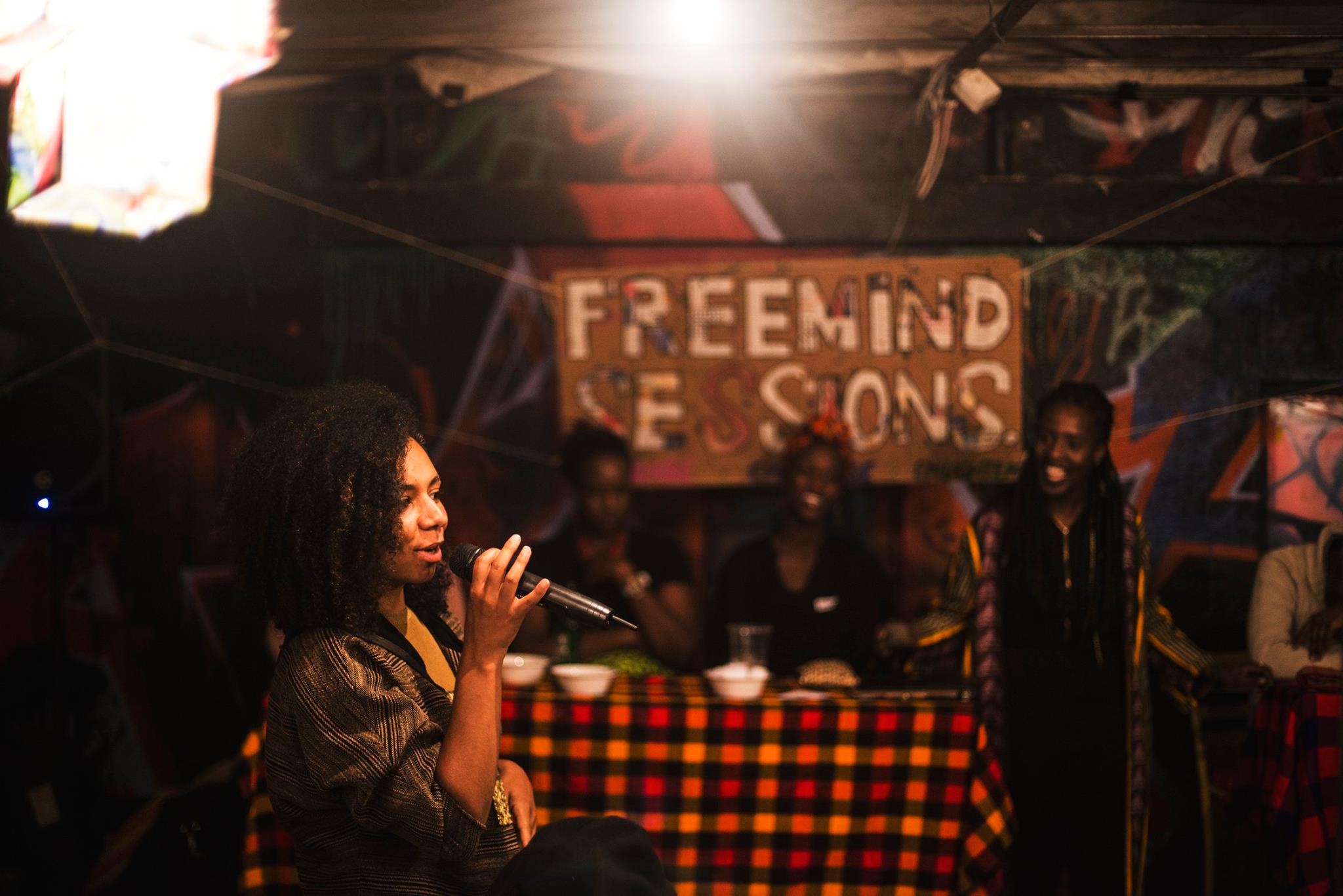 A Free Mind speaking at a Session held at the Backyard in Alchemist in 2017
As months flew by, time came with challenges as with any endeavour that one embarks on. Some members of my team opted out as their passions were re-aligning elsewhere; we, also, faced embezzlement of the funds we had accumulated over time. Our team downsized and key players stayed onboard. I remember having our regular status meeting with my head of decor Lindsay Obath and she came to me with some really cool ideas on strategies for our upcoming sessions and how she envisions our growth for Free Mind Sessions. Suddenly, a feeling came over me and I straight up asked her if I could make her my co-founder. It almost felt like a marriage proposal of some sorts. Seeing her pour out her passion and soul into this, yet I knew she had a lot on her plate; being a visual artist, working night shifts at various gigs around Nairobi and sometimes having long hour shoots during the day. I still felt she would fit the role perfectly. "Sometimes you have to take a leap of faith, the trust part comes later"
We have been honoured to have different organizations such as African Nouveau, Nairobi Design Week, Afri-love Fest, Lilabare and most recently Kampala Fashion Week 2019 inviting us to hold sessions at their events. Free Mind Sessions is not your normal networking event as we encourage vulnerability, engagement, offer enlightenment and allow for opinions to be heard however obscure they may sound. Your ultimate safe space to allow the open-mindedness to flourish. As we turn three next year in 2020, I encourage you to attend one and experience it for yourself as I have a feeling you will not regret it. Follow us on Facebook, Instagram, Twitter and check out our videos on YouTube too.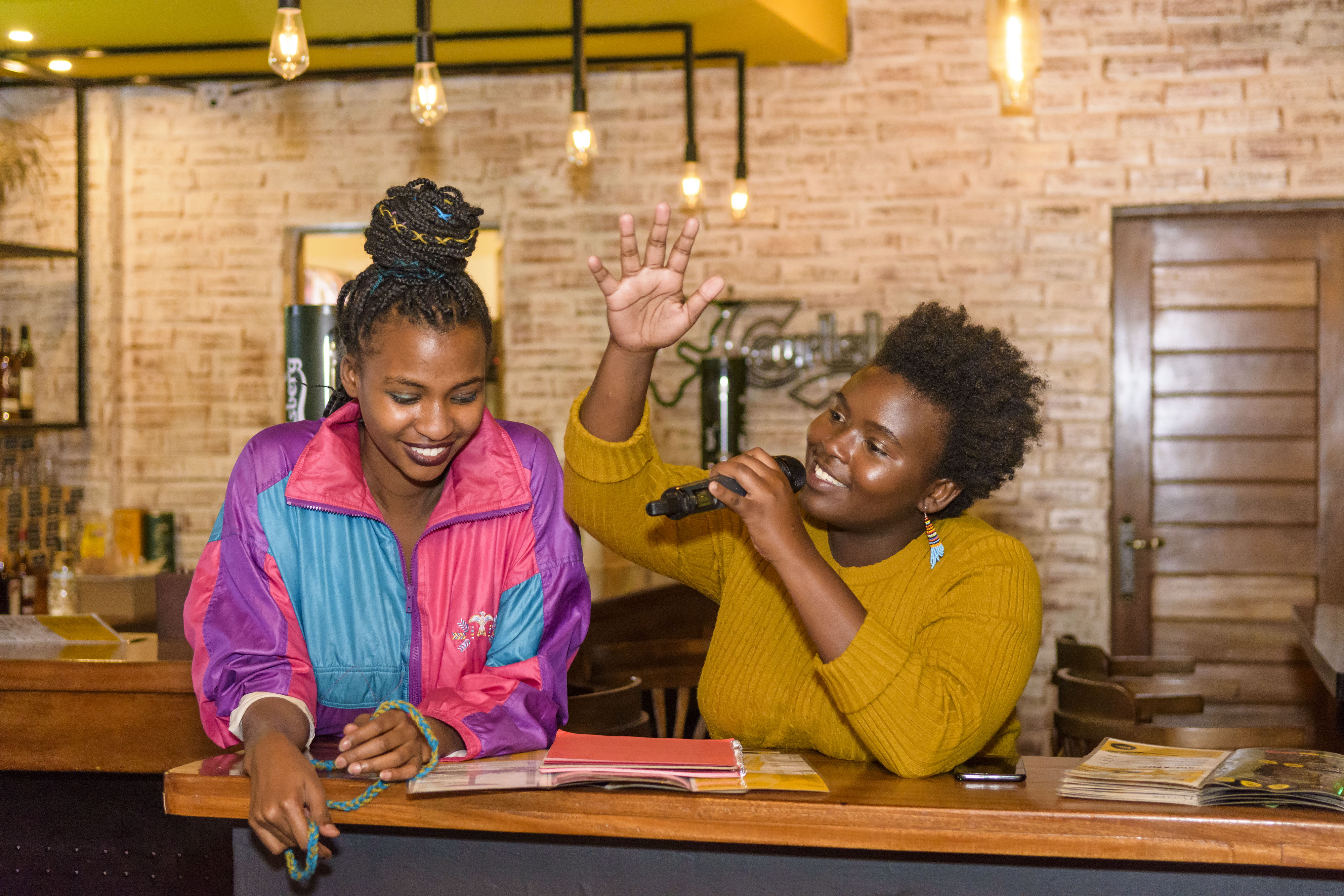 Founder Nyacomba Githu (left) & Co-founder Lindsay Obath (right) during a sessions at Wings Kenya
Until next time…
#stayfreeminded.
---