Digital Gallery: Safara's Art Captures Your Attention With Its Unexpected Elements
Safara Wanjagi describes her art as "afro-surrealism" and it's easy to see why. Her artwork is unapologetic Africanness re-imagined. The use of artistic elements such as shape and color to bring an almost transcendental feel to her artwork has made her art nothing short of striking. Her work captures your attention and upon further inspection you realize that it is extremely intentional. Every detail is thought out. From the images used to the use of elements such as currency, everything has a meaning. -Rahma Seif
Limits
October 11, 2019
Inspired by a photograph of a Xhosa woman in Eastern Cape, South Africa.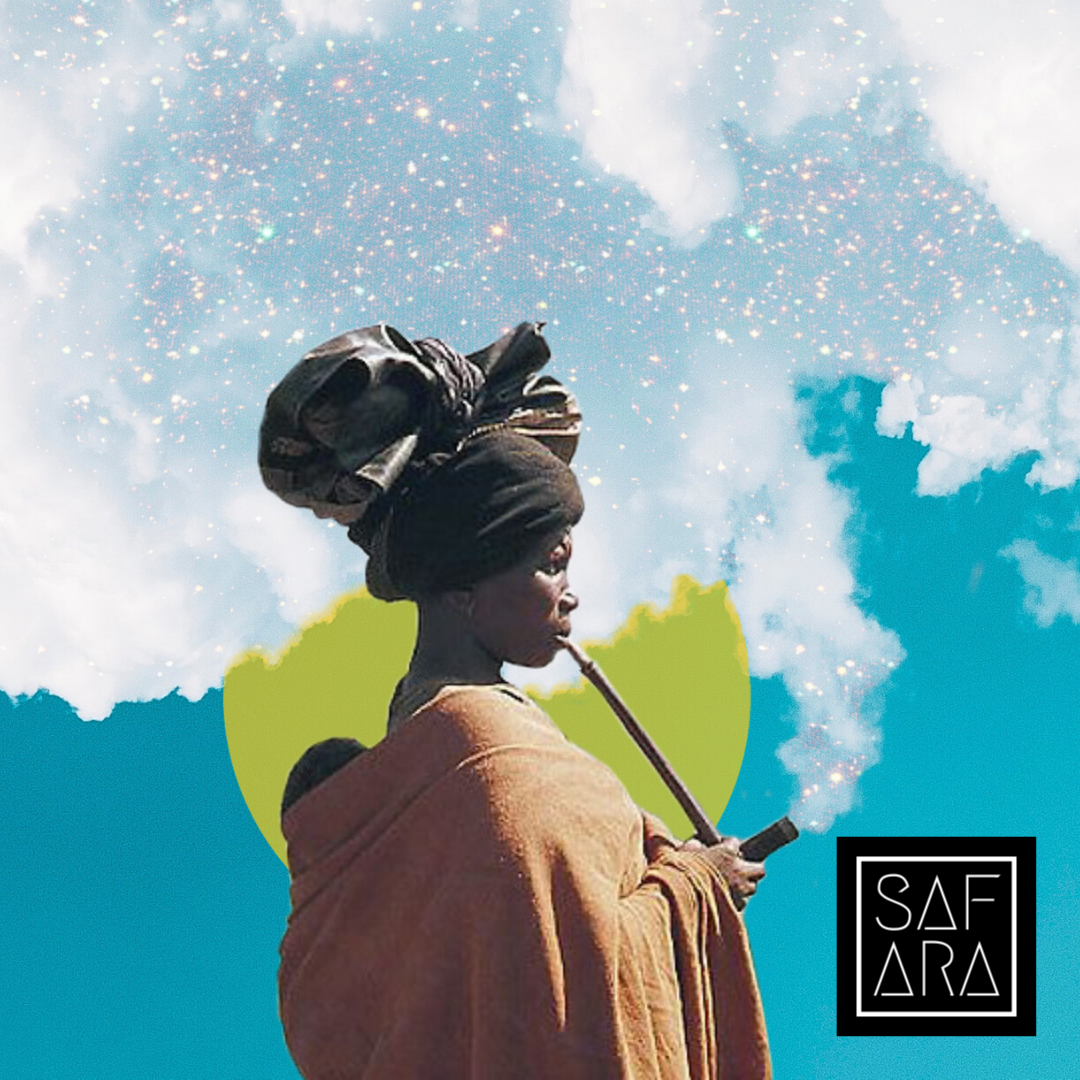 Whenever someone asks me to explain the kind of art I create, I answer "afro-surrealism," and I am often met with slightly confused looks. Then I proceed to show them this piece--which is also printed on the back of my business card--as an illustration of the concept. Afro-surrealism is dream-like art with unexpected elements together in one piece which draws inspiration from people of African descent and their cultures. Above, a woman smokes a traditional Xhosa pipe and out comes a plume of glittery clouds. Illogical? Yes. Captures the eye? Also, yes.
Outlaws
December 12, 2019
Inspired by Dedan Kimathi, Jomo Kenyatta, and Mwariama.
I made this piece to commemorate Jamhuri Day. While searching for vintage photographs, I learned that while there were a group of Kenyans fighting for freedom, some others were actually working against these efforts. If you look closely, the faces of the men on the bottom of the piece are made of coins: the East Africa coin of 1952 and the British Pound. I used coins as these currencies were/are notable symbols of the government, highlighting the agents of the state following orders versus the individuals who went against the grain for liberty.
The Lovers
November 26, 2019.
Inspired by a tarot card.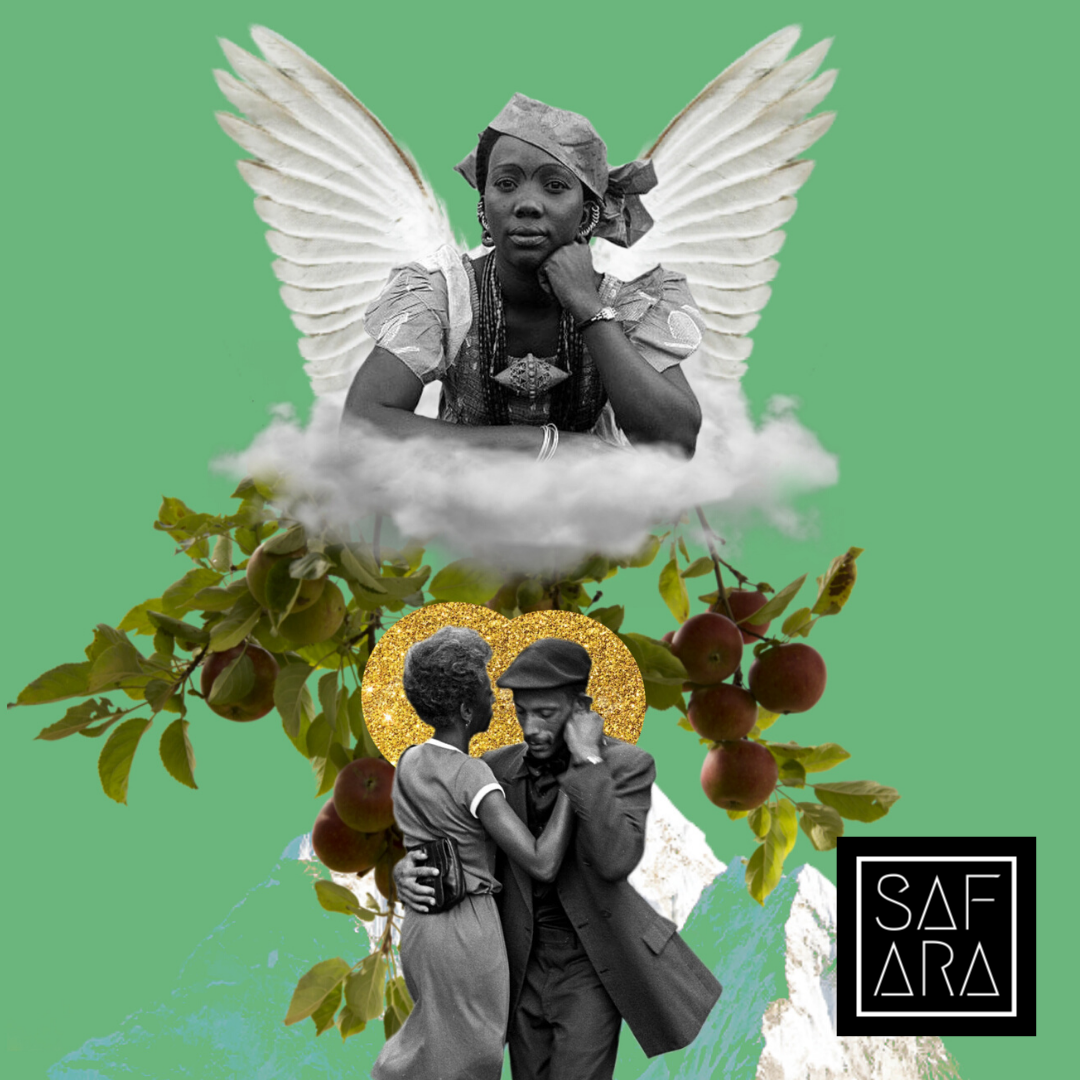 I look for inspiration from lots of different places, especially because I like to create often. This piece is part of my Tarot Card Series, where I remade the Major Arcana deck (22 cards) in my art style. I really like this one as it shows the Biblical imagery that is featured in some tarot cards. The lovers are Adam and Eve, blissfully dancing under the very apple tree that will spell doom for them in the future, as a knowing angel watches from up above.
Kikuyu Elder
November 23, 2019.
Inspired by a photograph of a Kikuyu man (1953) and the old Ksh 1000 note (2004).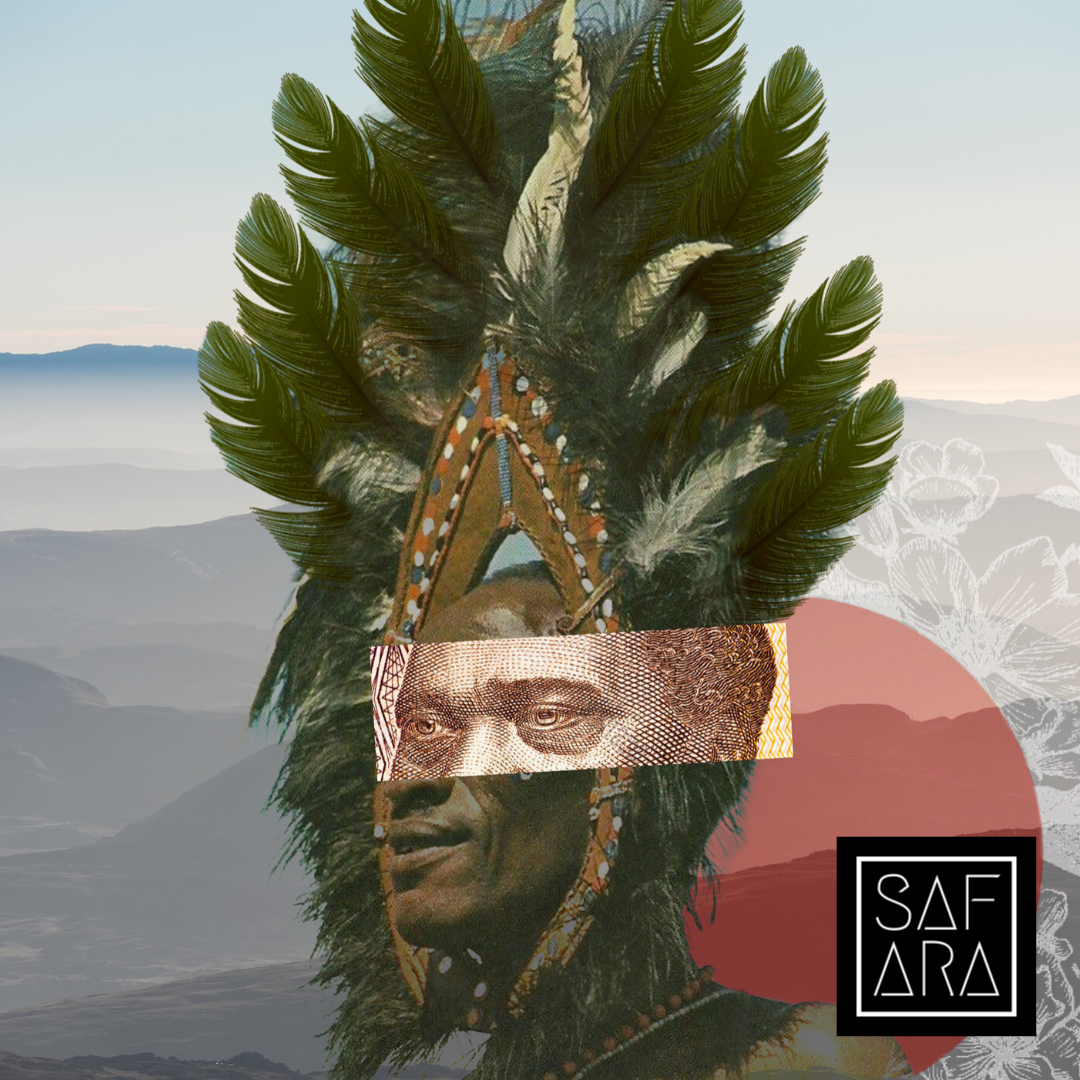 A playful, yet artistic, take on the stereotype that Kikuyu people always have money on the mind. Making this piece reminded me of how much I love using vintage photographs as reference pieces to build upon in my artwork. In making this one, I learned that an intricate and imposing headdress like this was worn to symbolize wealth and stature in traditional Kikuyu society.
Boldness Be My Friend
October 28, 2019.
Inspired by a photograph of a Madagascan woman by G. Bodemer (1898).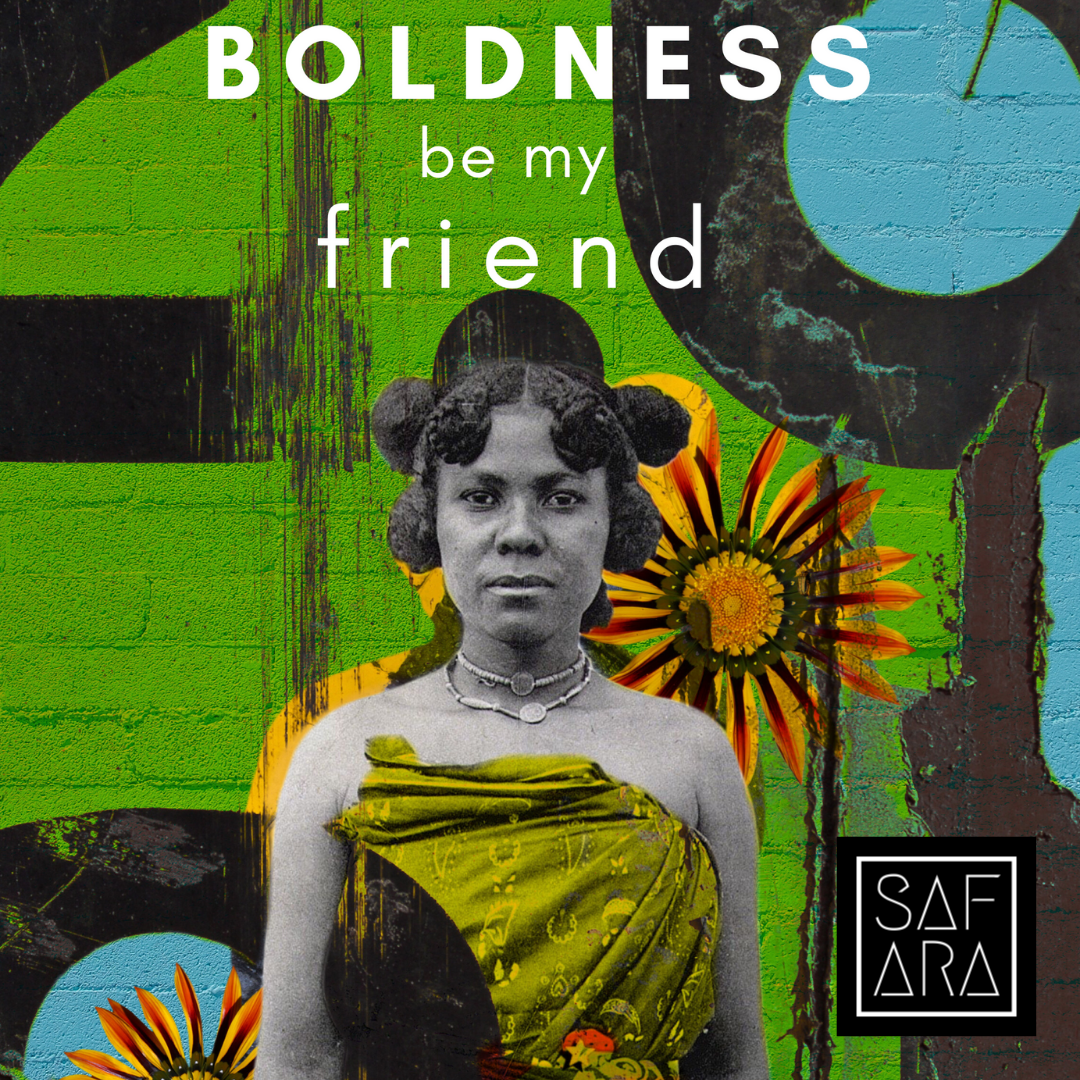 Sometimes I turn art pieces into motivational posters to hang up on the wall as a visual reminder. I made this particular one in honor of those out there going headfirst and chasing their dreams. The way this woman stares confidently into the camera, accompanied by the bright colors and strong shapes in the background, captures the spirit of being bold.
---