Better Than Just Fine: A Journey to the Dream
Olivia is an incredible artist. She is an emPawa100 artist and an AFRIMA nominee with hit singles like Better Than Just Fine and I Do. But, she is not an overnight success, her rise to stardom has been 8 years in the making and this is how she made it through, in her own words. - Rahma Seif
It was a Monday evening, I was on my phone scrolling through my twitter feed when I saw a number of artists had been nominated for the All Africa Music Awards (AFRIMA). My mind began to slip to the land of disappointment "When would my time come? I wish I could get nominated for a music award." I began to think about my journey in music and the various highs and lows, giving up and getting back up. You see, 8 years ago I was seated in my room and mentally, I was in a very dark place. I felt like I was behind in life and all my efforts seemed to be leading me nowhere. In the midst of my confusion, sadness and reflection this question surfaced
What's the one thing you would regret never having tried to make happen?
Without skipping a beat I answered, making my music dreams come true . At the time, that meant working on my album. At this point in my life I had tried for a number of years to get a break in the music industry – auditioning for X-factor, auditioning for musicals, singing background vocals for established artists but it felt like I kept getting turned down. So, in that moment I decided, yes, I have gotten a lot of no's and I have been waiting to be picked by others, maybe it's time I choose myself and just figured out how to make my dreams come true my way.
And so the journey began again.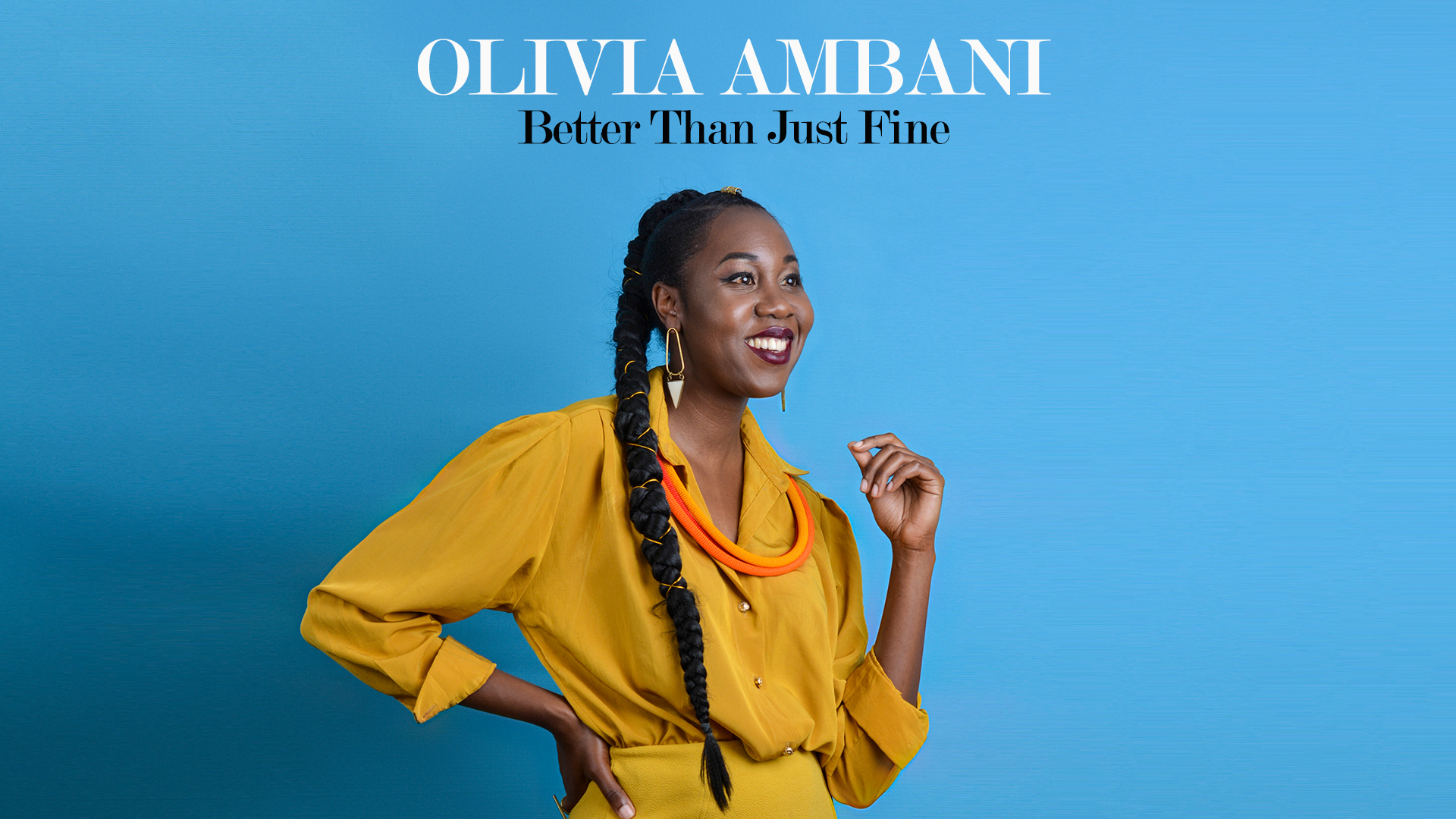 This time round I decided I will take baby steps, I will just start by making music a consistent part of my life. I was scheduled to sing at my cousins wedding – so I decided that soon after that I would start to do weekly jam sessions with any willing musicians. So every weekend I would jam – these jam sessions helped me build my confidence and I soon discovered that songwriting was my thing and that I was particularly good at freestyle songwriting. As the months progressed, I started to feel a strong urge to start working on my album.
In the meantime, I also realized I needed to find a way to fund all these beautiful ideas I had. So, in addition to my freelance work, I got a full time job. I also started to gig more often and the opportunities started to flow. I remember my first concert where I performed a song I had written; I was so nervous about the response I told no one about the gig. I went sang and had planned to leave soon after but the audience wanted an encore. This gave me motivation to keep going. Gigging and working on my album was exciting at first but as the years passed it turned into a grind. The results I had hoped for just seemed to elude me and no matter how hard I tried things seemed to be stagnating. I was burnt out and I was contemplating giving up. I decided to take a year break from my music and just see. My album that was being mixed at the time was the only little hope I had left. I told myself, "let's finish the album then see what to do next, give up or stay on?"
At the end of my year break I saw an advert by emPawa Africa, an organization founded by Mr Eazi. They were looking to support 100 artists from all over Africa - the #emPawa100. By the time I was putting in my entry so many amazing artists had already been selected so I was very hesitant. I thought "what chance do I have but then again it's the taking part that counts right?" So, I entered then totally forgot about it. One morning a thought flashed in my mind "how awesome would it be if I got selected." I laughed it off. A few minutes later I went on Instagram and I saw emPawa had tagged me in a post. My mind was racing "could it really be what I think it is?" Yes, I had just been selected as the 84th #emPawa100 artist!! I was screaming for 10 straight minutes. My neighbours must have thought I was being attacked, lolz! It was surreal. Me, who was about to give up had just been selected to get 3,000 USD from emPawa Africa to shoot my first music video.
It truly was one of that big breaks. I honestly didn't realize at the time how big it actually was. But, as my 2019 began to unfold things just started to line up. My first single, Better Than Just Fine, was released and distributed thanks to emPawa. I was able to get airplay on Homeboyz Radio and Hot 96. The song was featured on 2 Apple music playlists, Future Hits and New Music Daily. A month later I was in Antigua for my cousins wedding and another miraculous break happened. I was able to have a radio tour where I was featured on six stations. And it all came together one afternoon after an amazing lady, Mrs Neilsen, heard my song and made it her mission to get me on radio.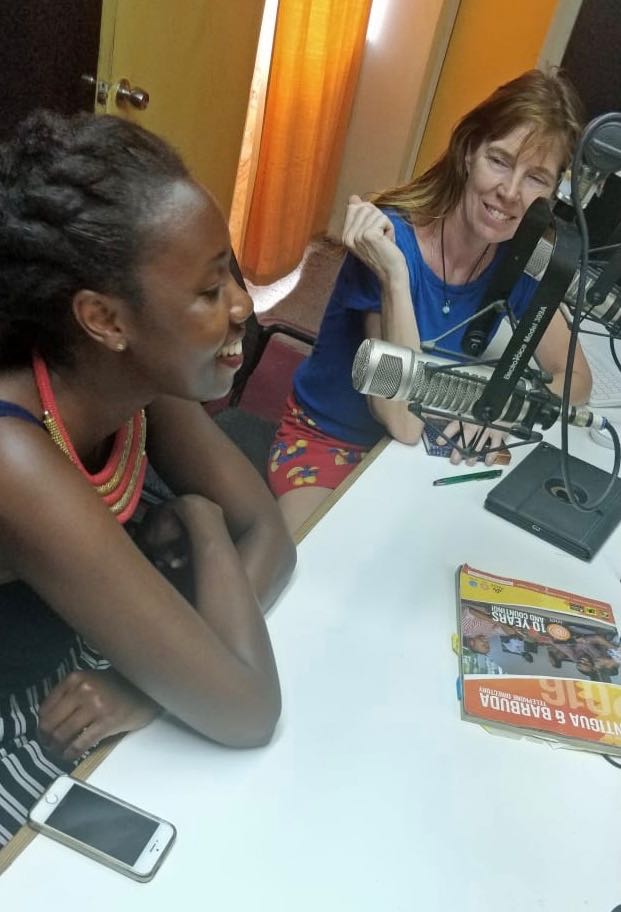 When I returned to Kenya I shot the music video for Better Than Just Fine – and that gave my single new life. I then decided to keep the momentum going and a few months later, I released my second single, I Do – a freestyle featuring Noel Grass, that is available here.
So, as I reached the end of my reflection of my journey in making my music dreams come true I realized truly whether I get nominated for AFRIMA or not, I was living the dream. My time had come and I needed to enjoy what I had. 20 minutes later I went on Instagram and saw I had been tagged in a post by AFRIMA. I was slightly puzzled, "why would they tag me in a post?" Only to check and see that I had just been nominated for 2 awards: Songwriter of the year in Africa and Best Female Artist, Duo or Group In Inspirational Music. To say I was shocked is a total understatement. How was this my life?
2019 has been filled with incredible moments that have shown me that whatever you sow is never wasted and that the beauty lies in the journey not the destination. If someone had told me this would be the year I would have, I'd have laughed and said "Who? Me? No! You must be talking about someone else!"
To anyone working on a dream, hoping for something, don't give up. Your time will come. Just keep your eyes on your journey and keep going. It's going to turn out better than you could have ever imagined or as I like to sing, Better Than Just Fine!
---