Digital Gallery: Akiba Haiozi's Digital Collages Inspired By Mama Casset Capture A Forgotten Elegance of Senegalese Africans
David Kipkoech a.k.a Akiba Haiozi, is a digital artist whose vision is otherworldly. I imagine that being in his mind would feel somewhat like a dream... maybe even surreal. It seems that he sees ordinary things and his mind processes them as extraordinary occurrences. Therefore, it was only fitting that we gained some insight into his latest series of digital collages inspired by "Mama Casset". -Rahma Seif
Studio photography, which mostly consisted of family and individual portraits, has increased in popularity among the local population since its introduction at the beginning of the century. A burgeoning African middle-class, a taste for self-portraits introduced by Europeans, and an increase in African photographers contributed to this new productive era of portraiture. The demand for Senegalese photographers got another boost in 1960, when the majority of European photographers returned home after Senegal won her independence. Mama Casset, who set up shop at the beginning of this flourishing genre, was poised to become one of its figureheads.
Mama Casset, along with other regional contemporaries including Mali's Seydou Keita and the Ivory Coast-based Cornelius Azaglo, would emerge as a pioneer of studio photography. The photographs of Mama Casset (1908-1992) reflect a privileged moment in Senegal. They capture a bourgeoisie still distinguished by showy splendor where each detail was a mark of elegance.
I was really inspired by the detail, attitude and body language engraved in the imagination of representation of Africans, in the "African Studio" in Dakar's Medina quarter.
These Collages of Senegalese Africans in the 1920s and 1950s are a reminder of a forgotten elegance:
1. Mawingu Hayazeeki
The striking elegance of mama casset's photos inspired a very striking symbolism to clouds and the stars' dwelling of beauty. When its dark and cloudy most times its difficult to stargaze but the beauty of African women shines and rises in perfect light. "Mawaingu Hayazeeki" simply translates to clouds never get old in Swahili, Casset's legacy was assured, and his work had inspired several generations.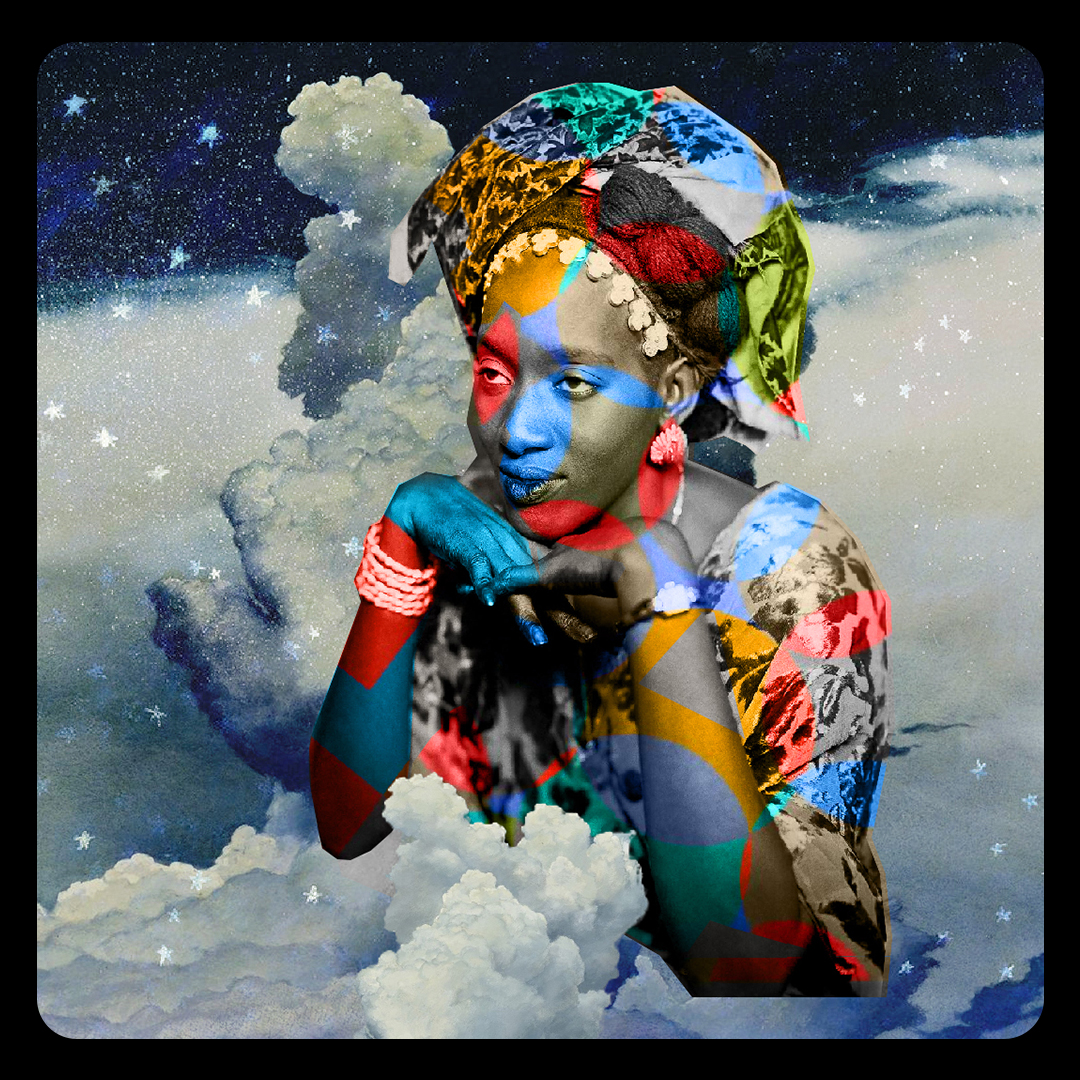 2. Malkia
Life is perpetually creative because it contains in itself a surplus which ever overflows the boundaries of the immediate time and space, restlessly pursuing its adventure of expression in the varied forms of life's encounter with reality. For this collage, I had the vision of two stylish young African women in the process of blooming. These women are in a space of growth experiencing and establishing faith in their ideals, not blind but enlightened faith.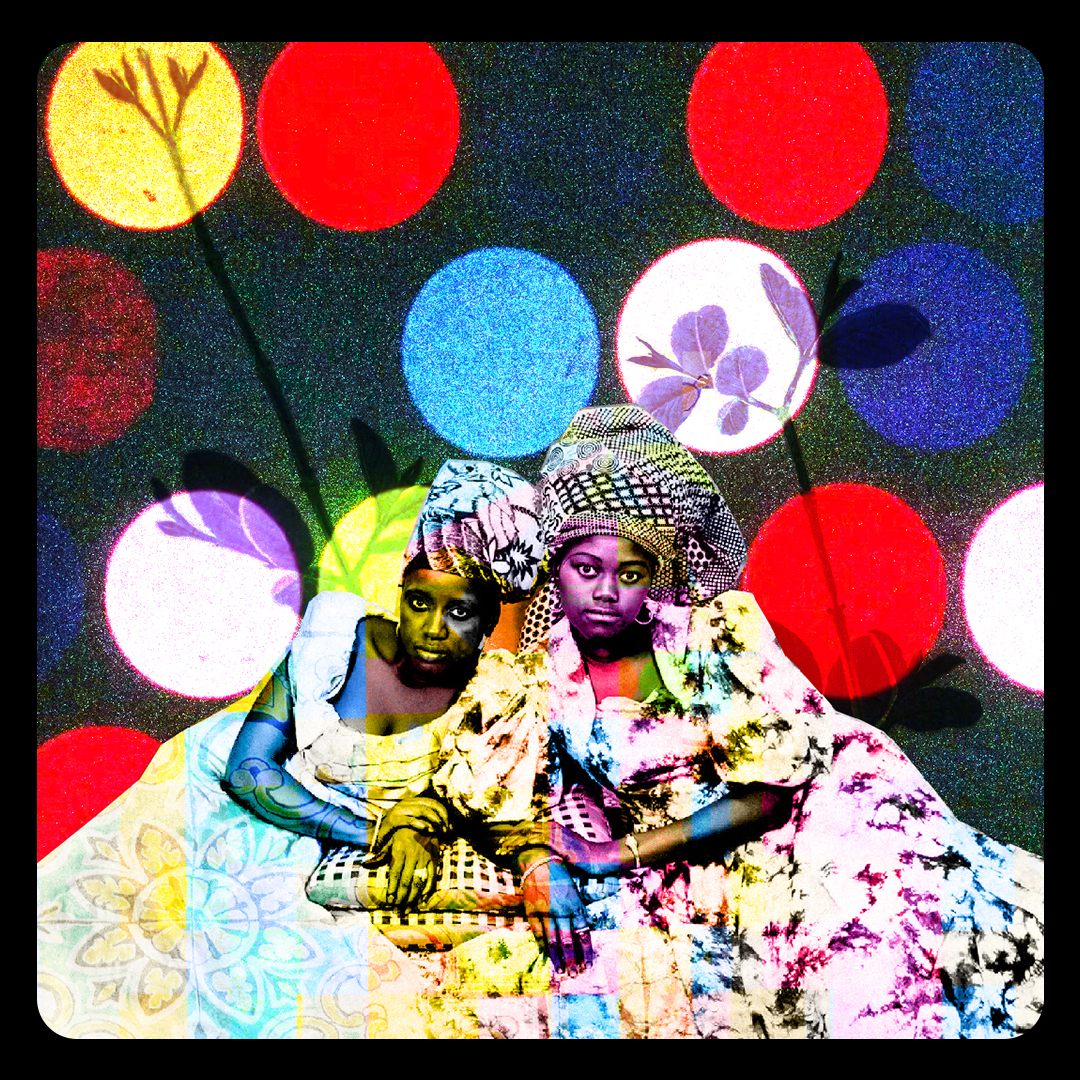 3. Tausi
People usually wonder why a peacock can't fly? Some say it has too much tail, all that jewelry weighs it down, like vanity.
If you want to take flight you got to give up the things that hold you back.
My collage basically details an African woman on her journey to self-realization and self-expression.
Your own Self-realization is the greatest service you can render the world.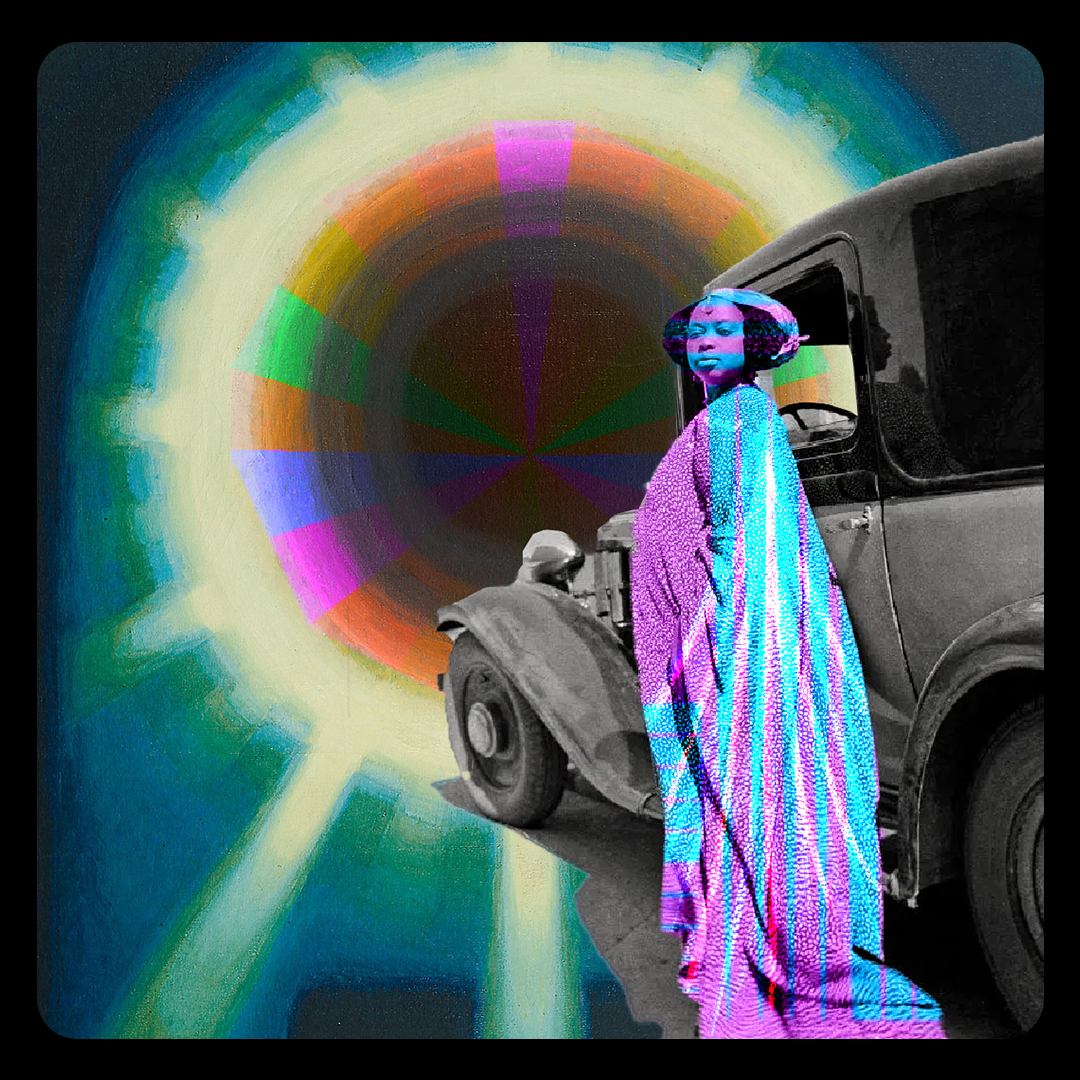 4. Malaika
I always say angels are like diamonds, they cannot be made, you have to find them and each one is unique.
African women are the gems of the world from their beauty, spazaz, to their love for rich fabrics and traditional hairstyles,
African women are the core of human existence, our Angles.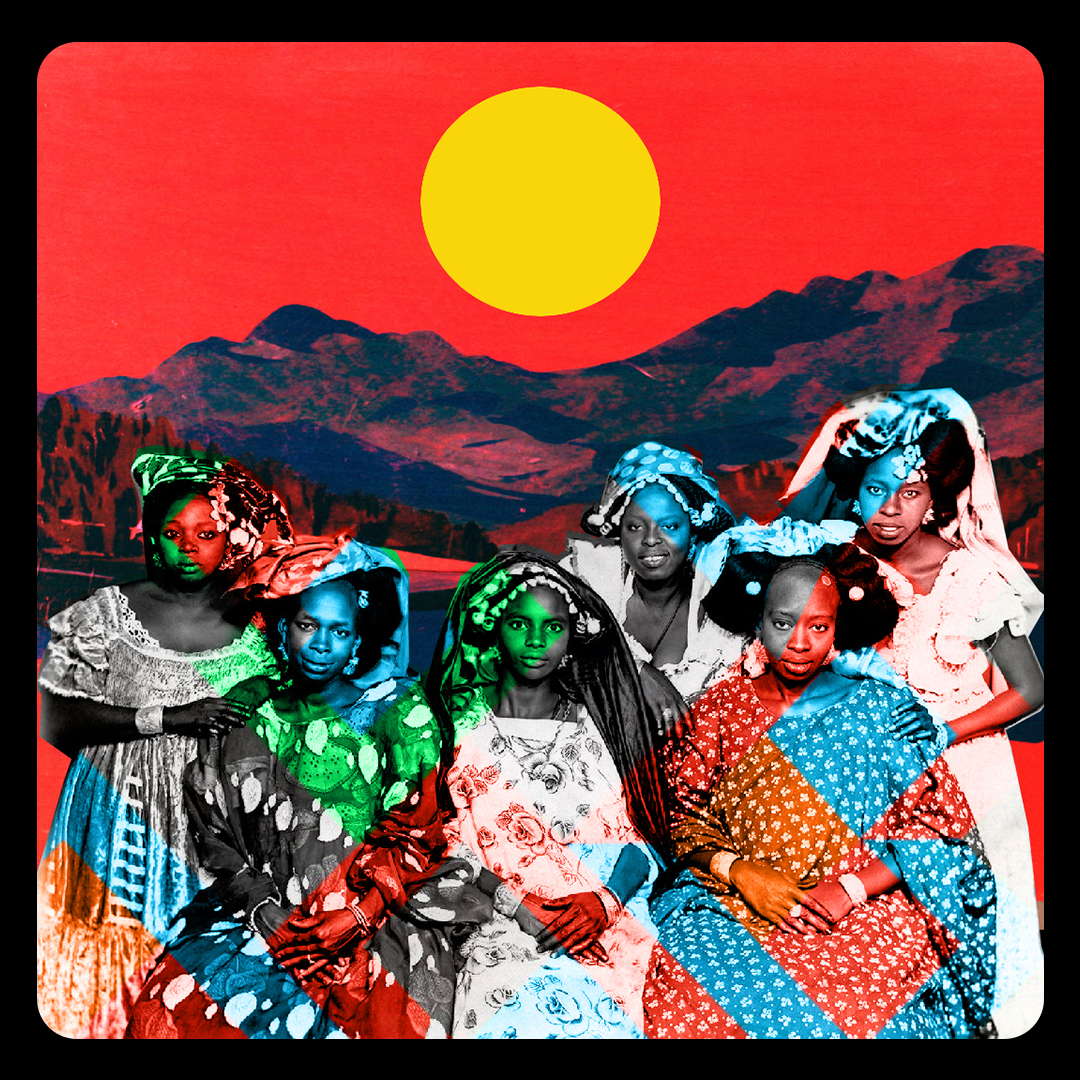 5. Tabasamu
From 1900 to-date African women have been designing fine garments for different occasions and functions in both modern and traditional setting.
Their works have always been very sophisticated and rare set pieces staged very structured characters, frequent use of cultural aesthetics that highlight the expression of their fashion.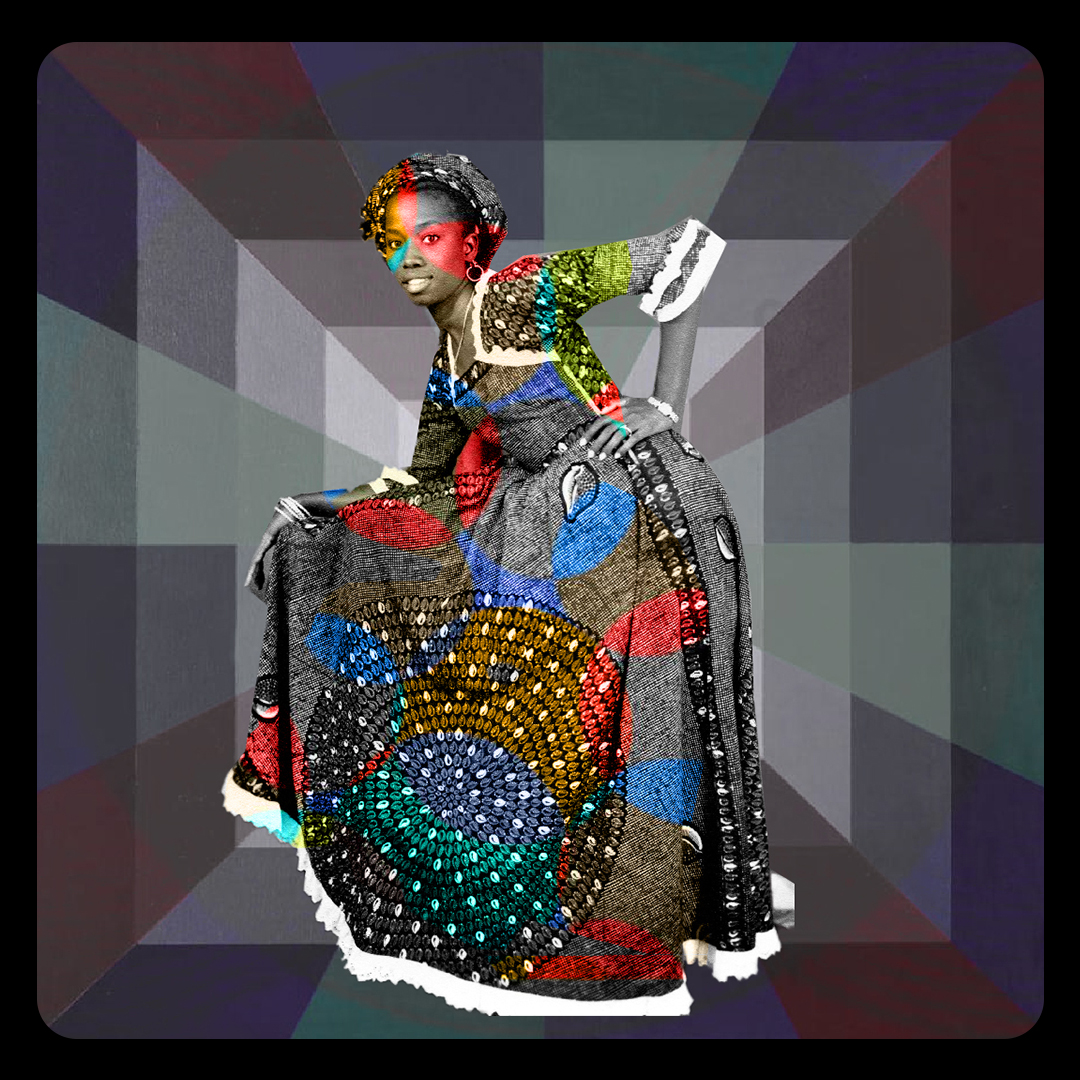 6. Mr. Maridadi
Mama Cassets photos don't illustrate a struggling African populace in need of a pitying gaze, nor are they of an otherworldly, exotic realm of strange and fascinating customs. Instead, they showcase a vibrant and proud middle-class responsible for their own identity and appearance. Mr. Maridadi is a young African man losing himself to the world; exploring colors and high fashion.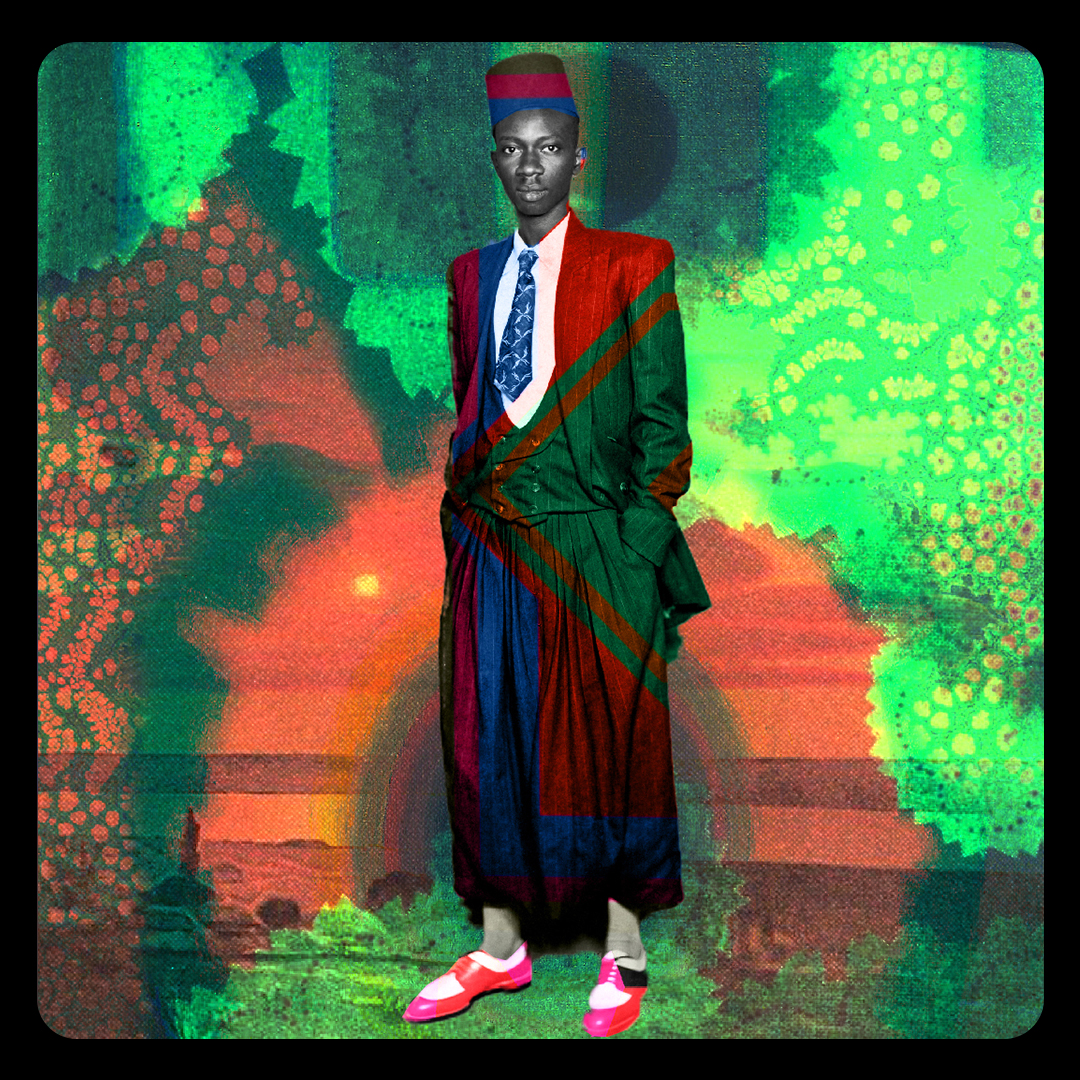 7. Mzee Busara
The intrinsic values of local people, their characteristics, traditions are held most dear during my creative process. I always want to tell a story that people can relate to, inspire the masses while still maintaining some cultural significance. As Africans, we are responsible for promoting and upholding the cultural values, traditions and heritage of our communities. We live lifestyles that perform a number of functions linked to culture, customs and traditions in one way or another.
As the day changes from dusk to dawn, ideas and perspectives and ideals change as we continue to evolve.
For this piece I portrayed a man basking in the vast knowledge of the universe.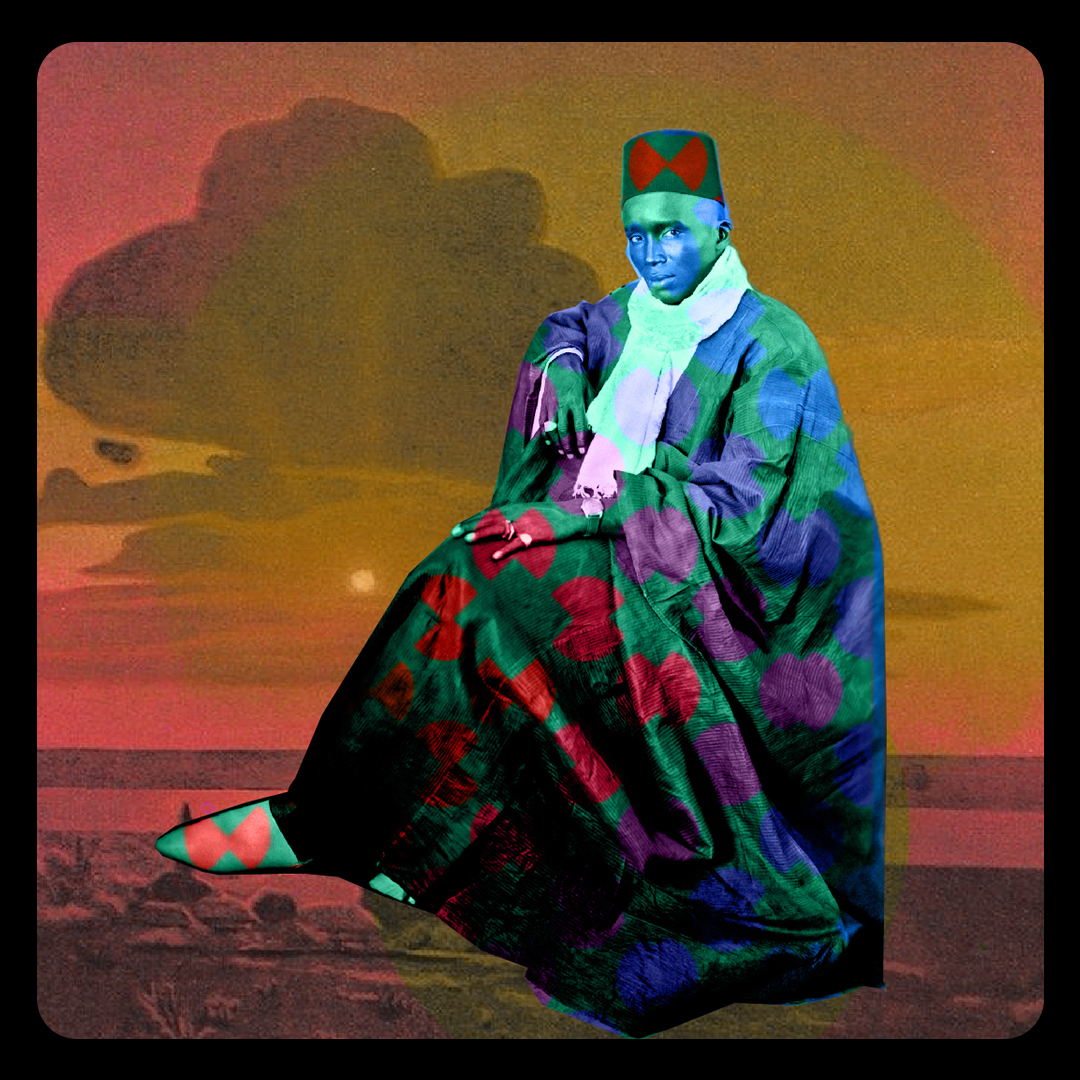 8. Ulimwengu ni Wako
Consciousness is power. Consciousness is education and knowledge. Consciousness is becoming aware and It's the perfect vehicle for students.
Tomorrow's world is yours to build.
For this piece I imagined two young ladies losing themselves in the heart of the cosmos in their quest for higher consciousness.
---