3
If you're a Nairobi native then the matatu culture is nothing new to you but there's nothing quite like experiencing the matatu culture for the first time. The sounds, colors and recklessness can be almost chaotic. Jamaican photographer, Ryan Eccleston, has travelled throughout East Africa and in his series "3", Ryan explores the bustling matatu culture in Nairobi.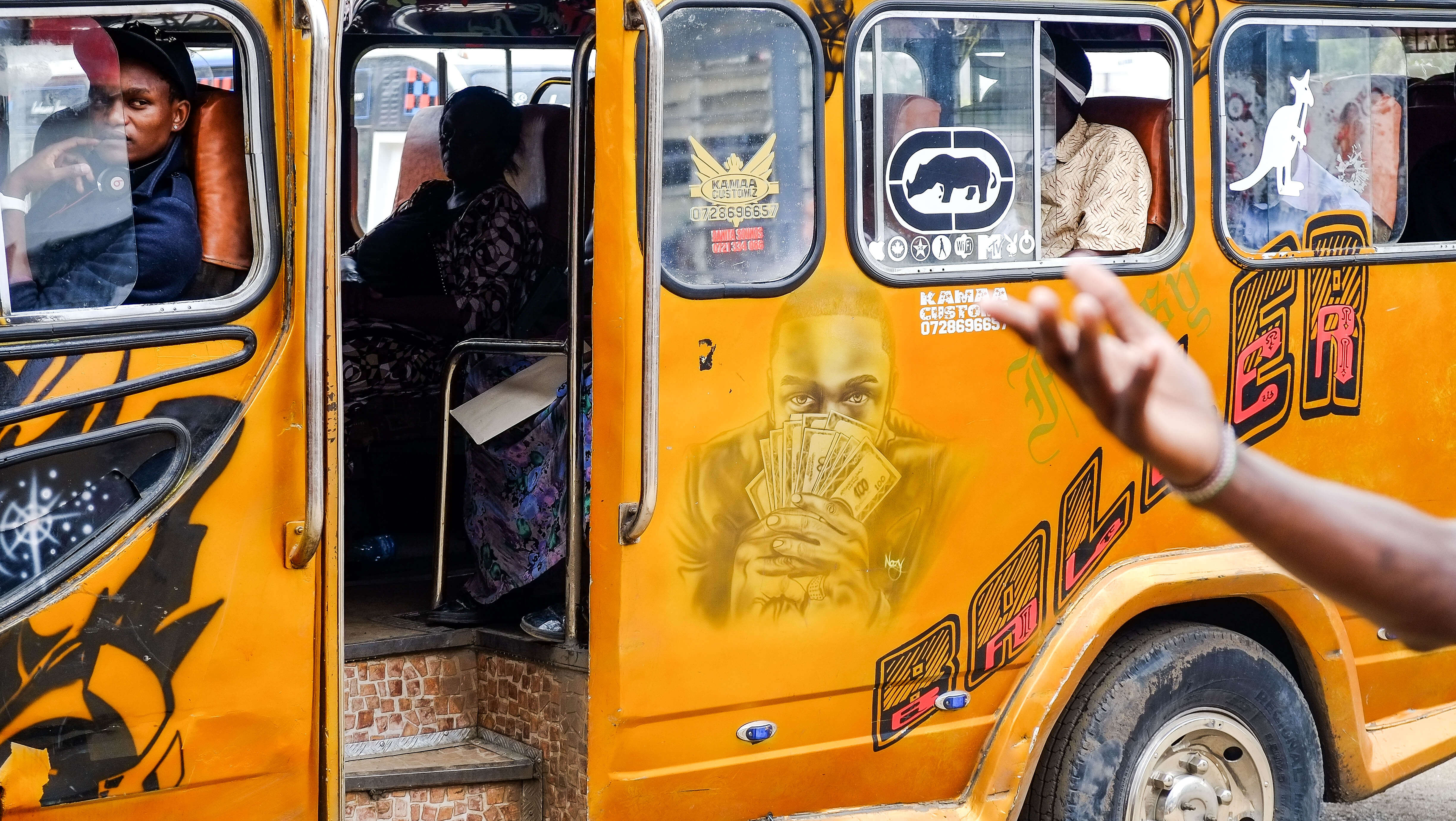 "The Matatus are masterpieces on wheels. It is a sight to see in Nairobi." – Ryan Eccleston
The name matatu comes from the Swahili word for three (tatu) because fare was 3p when the mode of transport was introduced in Nairobi in the 1970s. However, a lot has changed since matatus first came on the scene. Other than the fact that they definitely don't cost 3p anymore, you can bet there weren't any mats with Pac's face on them or even Bill Withers for that matter.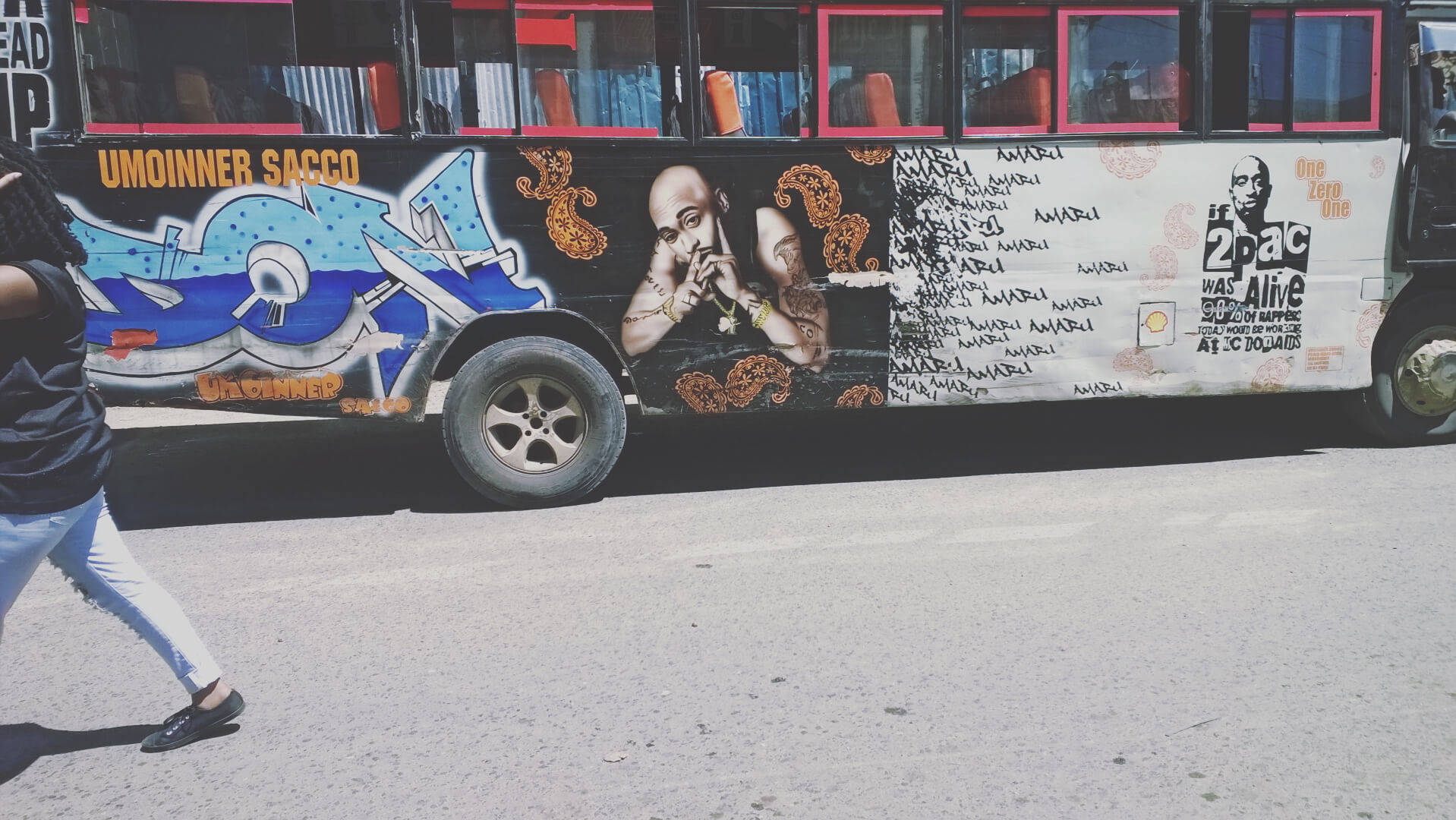 It is estimated that 70% of Nairobi's 4.5 million commuters depend on matatus to get around due to their convenience and affordability. In a bid to make sure they attract more commuters than the next mathree, matatus became extremely creative. Embracing youth and pop culture, matatus have become a part of Nairobi's culture. You could even argue that they are at the core of Nairobi's culture. Known to break almost every traffic rule there is, you see them zig-zagging through Nairobi creating chaos on the streets, each blaring music louder than the next, trying to get to the next customer before they get on a different matatu on the same route.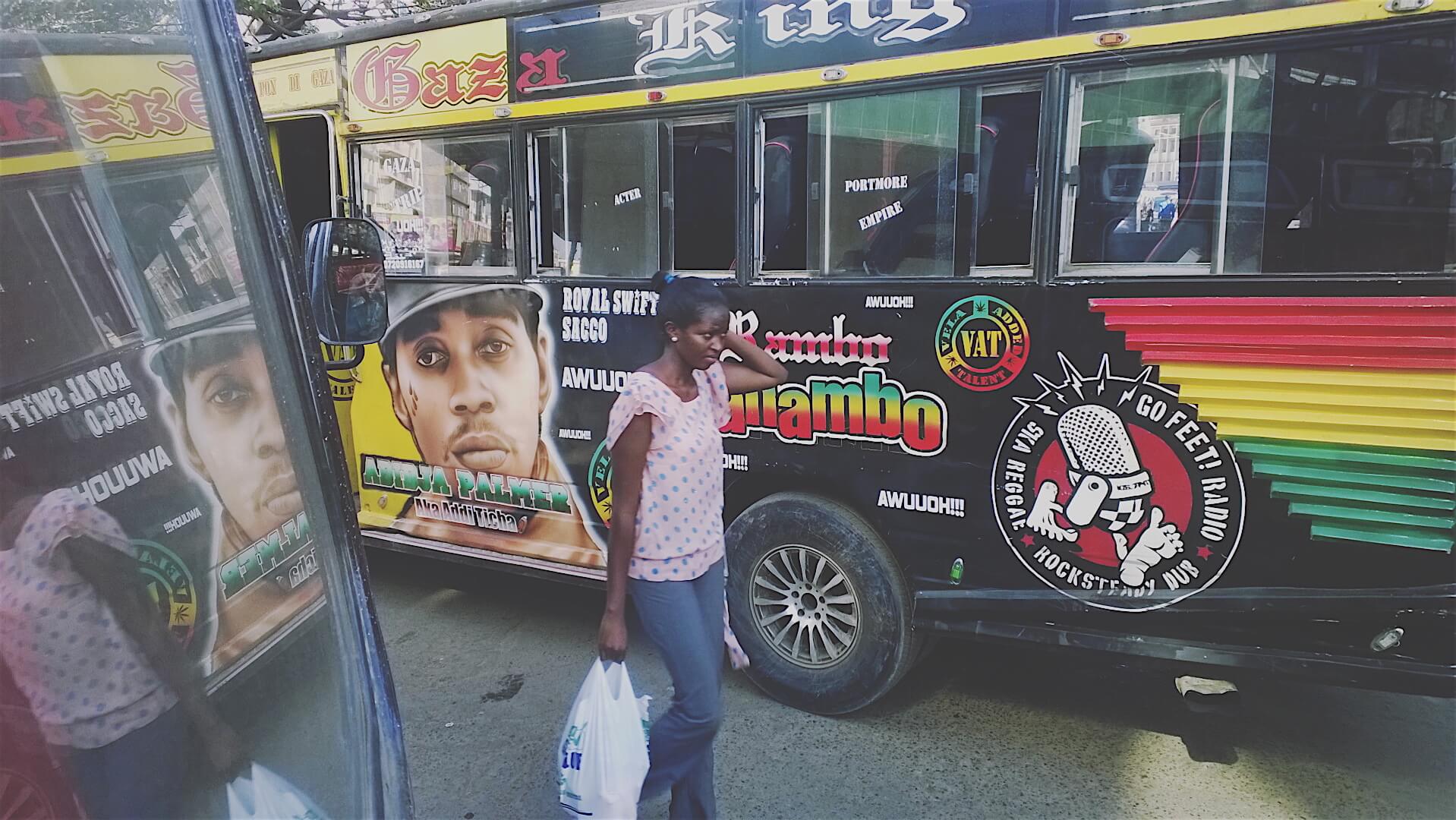 A matatu's defining characteristic is that it is basically art on wheels. Fitted with flashy lights and featuring graffiti art of various pop culture icons from Rihanna to Vybz Kartel, matatus are bright and extremely hard to miss. In "3", Ryan has been able to effectively capture the matatu culture with vibrant images of mathrees on the move, showing you the streets of Nairobi as they are.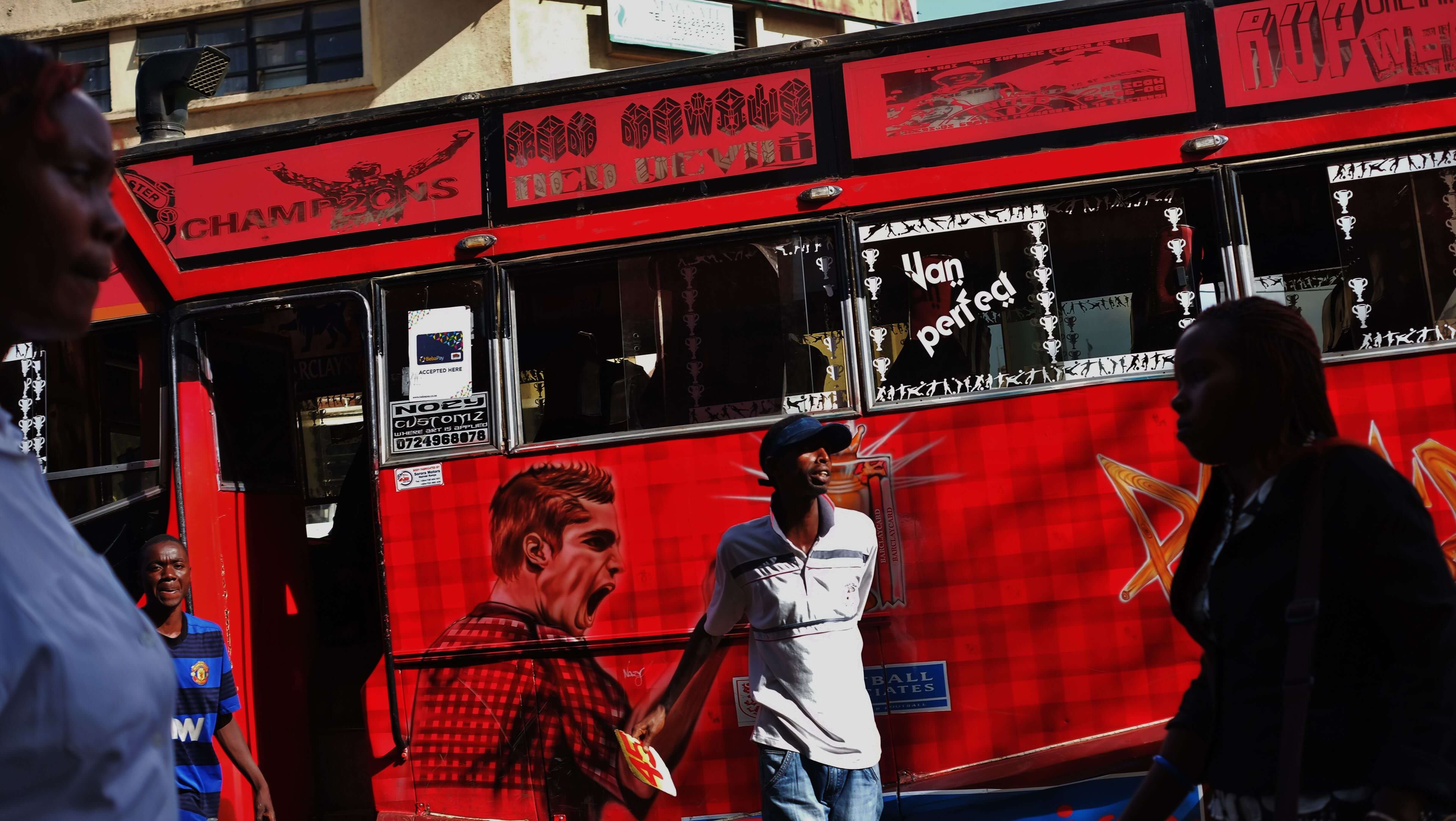 Matatu culture is quintessentially Nairobi culture. It is next to impossible to come by a Nairobi local who hasn't used a matatu before in their lives. Life in Nairobi is fast and loud; it keeps you on your toes, just like the matatus.
---